Written by Brian Parkin, Birgit Jennen and Ewa Krukowska. This article first appeared in Bloomberg Technology. 
The Europe Union's biggest economy may be warming to the creation of bloc-wide battery consortium to take on the likes of Tesla Inc. and Panasonic Corp.
German industrial and automotive giants including BASF SE and BMW AG have been invited to a meeting in Brussels on Oct. 11 being led by the European Union's top energy official, Maros Sefcovic, who has pledged as much as 2.2 billion euros ($2.6 billion) for battery development. Chancellor Angela Merkel's government welcomed the talks aimed at creating a European battery consortium, which was first reported by the Financial Times.
"It's right and important that the commission finally addresses the issue of battery cell manufacturing on an EU level," said Economy and Energy Ministry spokeswoman Beate Baron by phone Wednesday. "We need European sovereignty on key technologies and battery cells are one of the most important differentiating factors for electric mobility."
The move by Brussels underscores growing European awareness that key industries risk falling behind if they don't plug manufacturing gaps in energy storage technology. Lithium-ion batteries are poised to power the next generation of plug-in cars. They also promise to help balance electric grids transmitting renewable energy like wind and solar.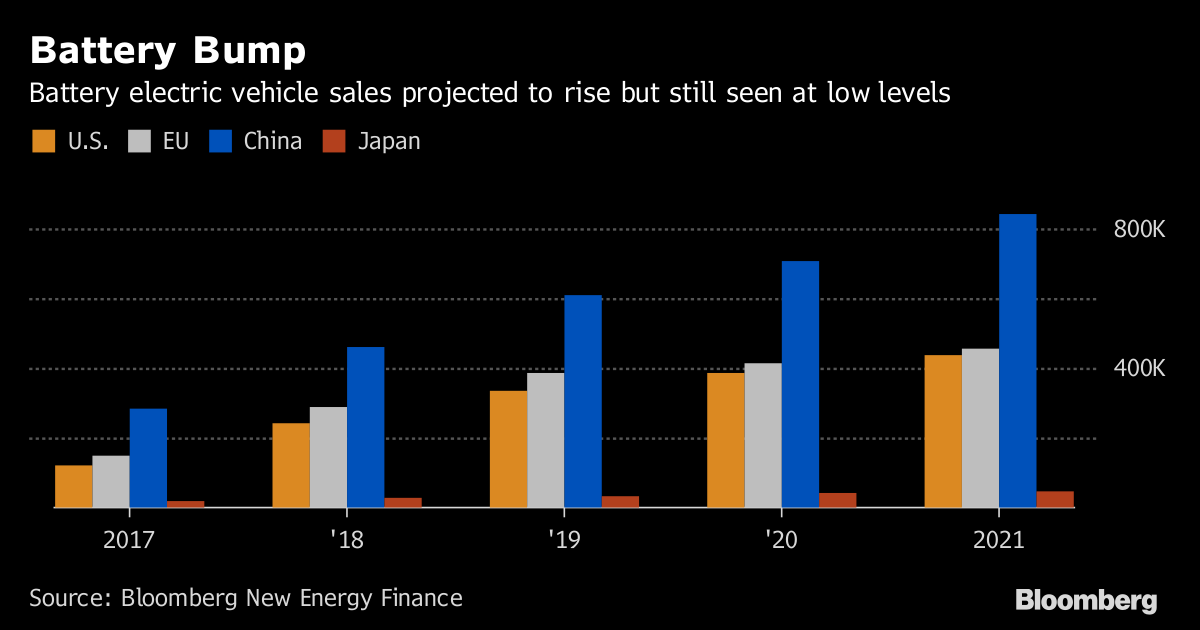 The European Commission views battery production in the EU as a "strategic objective and believes that major business decisions on battery cell investments need to be taken quickly," EU energy spokeswoman Anna-Kaisa Itkonen said in an email on Wednesday. European companies must cooperate "across the supply chain, to drive mass and, to the extent possible, to share investments."
Nascent Production
Batteries and electric transmission account for about 40 percent of passenger cars' costs and the gap in nascent European production is largely being filled by Japanese and South Korean battery makers like Panasonic, LG Chem Ltd. and Samsung SDI Co. In the U.S., Tesla has built its own battery Gigafactory to satisfy demand for the cars it produces.
While German carmakers have woken up to the need to secure battery supplies by the time millions of electric automobiles start rolling off production lines next decade, their response has lagged behind international peers. Volkswagen AG, Daimler AG and a group of companies that includes ThyssenKrupp AG have all started separate initiatives. In Germany, less than 1 percent of registered cars on the road are electric.
Merkel's government would support creation of a consortium of companies that share unit production and sales, according to a senior member of Merkel's chancellery. Getting leading industrial companies to back such a plan will be challenging as it may conflict with their own internal strategies, said the person, who asked not to be identified in exchange for discussing internal policy deliberations.