Global oil demand will climb this year by the most since 2015, the International Energy Agency said, amid stronger-than-expected consumption in Europe and the U.S.
The IEA, which advises most major economies on energy policy, increased its estimate for demand growth in 2017 by 100,000 barrels a day to 1.6 million a day, or 1.7 percent. The re-balancing of oversupplied world markets is continuing, it said, with OPEC supplies falling for the first time in five months and inventories of refined fuels in developed nations subsiding toward average levels.
"Demand growth continues to be stronger than expected, particularly in Europe and the U.S.," the Paris-based agency said in its monthly report.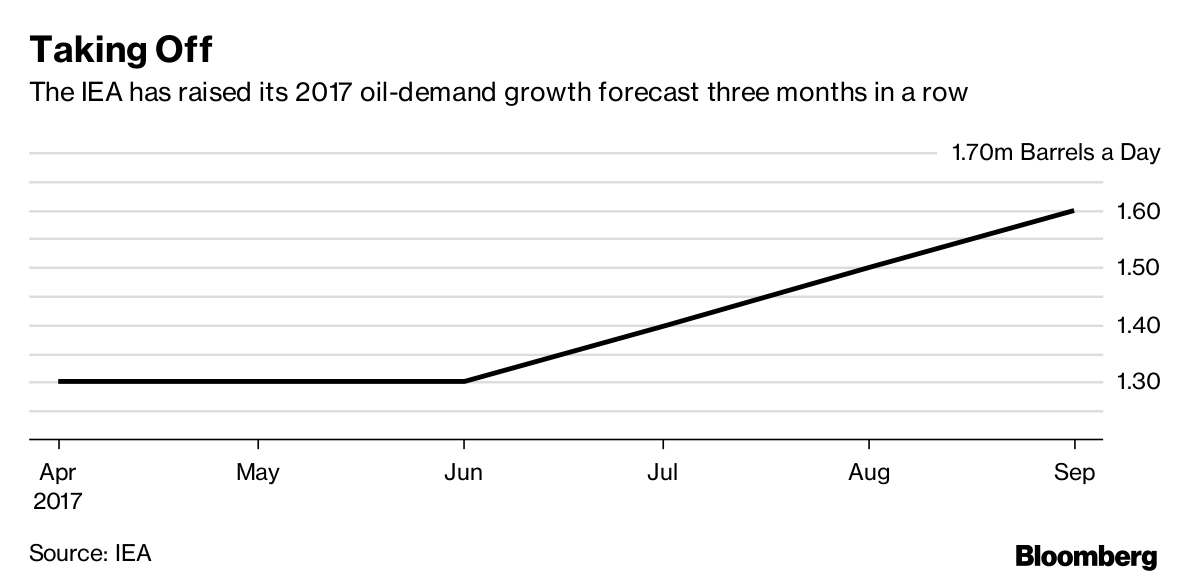 The impact of Hurricane Harvey, which struck Texas last month, on global oil markets is "likely to be relatively short-lived," the IEA said. Local stockpiles were at "comfortable" levels before the storm hit, while releases from government reserves and plentiful imports from Europe allayed any shortage.
Oil prices remain below $50 a barrel in New York, less than half the level traded three years ago, as the Organization of Petroleum Exporting Countries and fellow producers struggle to clear a global glut despite cutting their output for almost nine months. Still, the IEA's report shows producers are having some success in their goal of reducing bloated oil inventories back to typical levels.
Markets Tightening
Stockpiles of refined fuels in developed nations were close to their five-year average in July, and could fall to or below this level "very soon," according to the IEA. Crude oil inventories were steady in the same month, when they typically increase.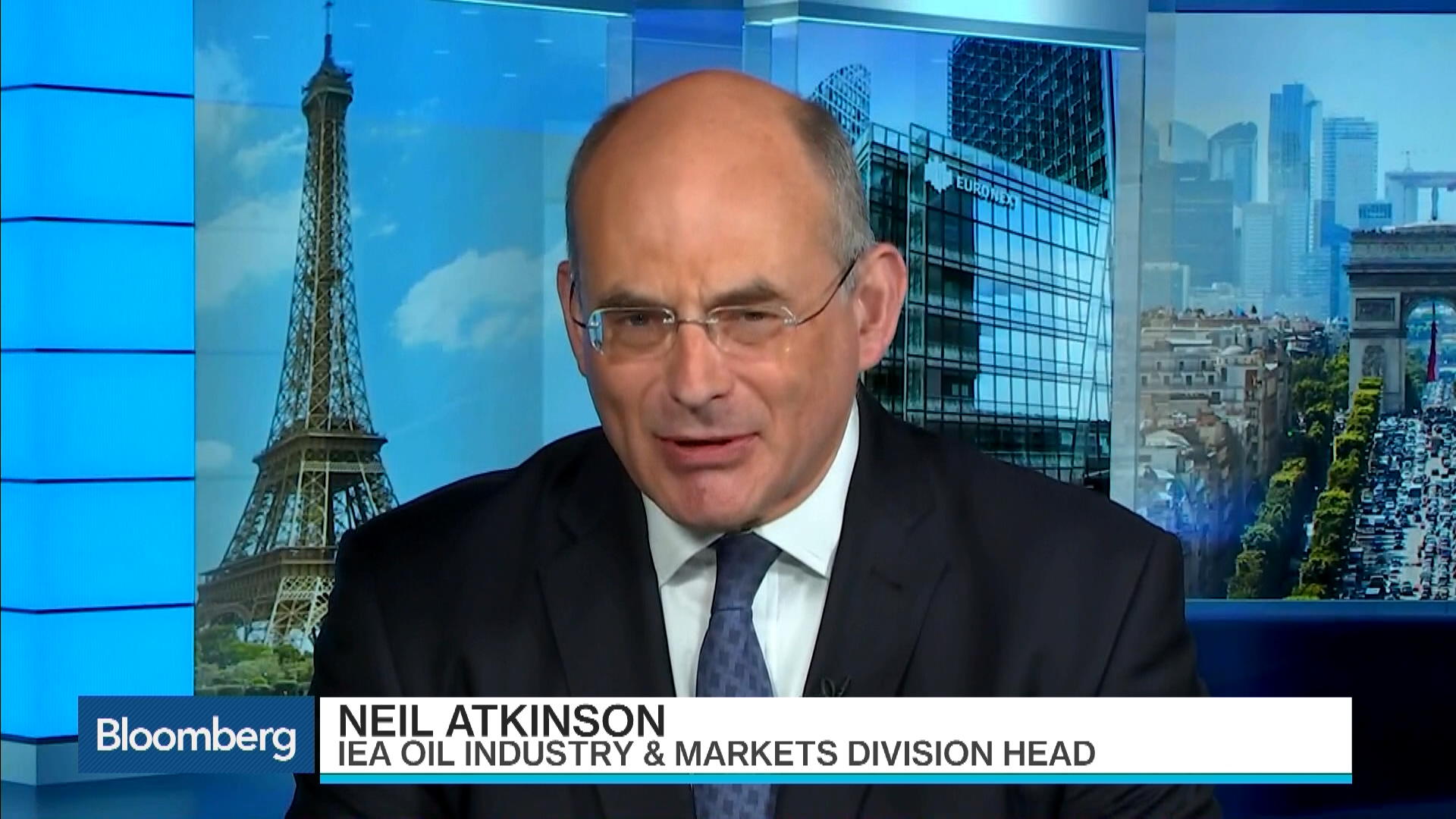 "Based on recent bets made by investors, expectations are that markets are tightening and that prices will rise, albeit very modestly," the agency said.
OPEC improved its implementation of the accord to reduce supply last month, to 82 percent from 75 percent. Its 10 partners fully delivered on their pledged cutbacks for the first time since the agreement started in January, as Russia and Kazakhstan conducted seasonal maintenance work at oilfields, the IEA said.
Nonetheless, if OPEC keeps output at current levels the group is unlikely to reduce stockpiles "dramatically" either this year or even in 2018, Neil Atkinson, the head of the IEA's oil markets and industry division, said in a Bloomberg television interview.
Although the oil market "coped relatively well" with the disruption caused by this year's storms, the damage to U.S. facilities will still be felt, according to the report. The country's production was curbed by about 200,000 barrels a day in August and 300,000 a day in September.