Japan released a map identifying areas of the country suitable for nuclear waste disposal as part of a broader plan to figure out what to do with roughly 18,000 tons of highly radioactive nuclear waste.
The map highlights areas that aren't near fault lines, volcanoes or ground where temperatures are high — thus making them highly likely to be adequate for storing the so-called high-level radioactive waste consisting primarily of used fuel from nuclear facilities.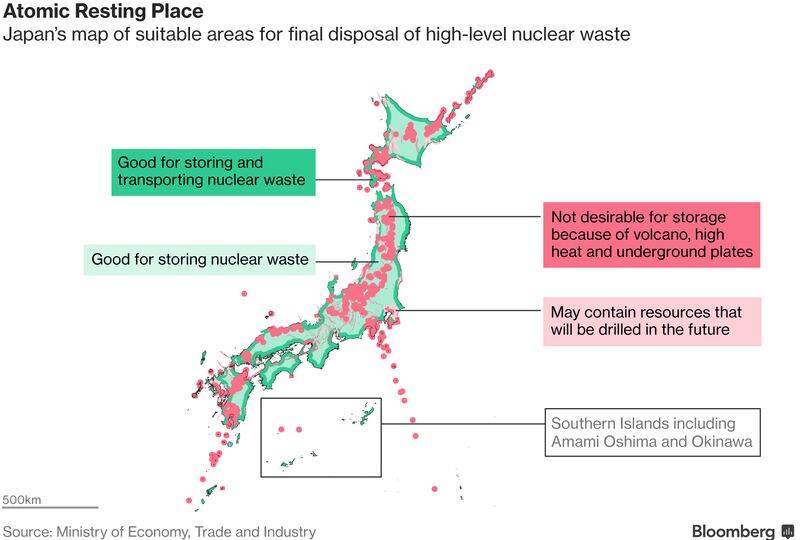 The map will be used to begin determining the ideal location to store the waste 300 meters (984 feet) underground, according to Hirokazu Kobayashi, director of radioactive waste management at Japan's Ministry of Economy, Trade and Industry. More than 1,500 of Japan's 1,800 municipalities have areas suitable for storing nuclear waste, he added.
The map's release "is the first step on the long road toward disposing of the nation's highly radioactive nuclear waste," METI minister Hiroshige Seko told reporters in Tokyo on Friday.
Before storage, the fuel would be reprocessed at facilities designed to separate usable uranium from high-level waste. Construction of the nation's first large-scale reprocessing plant at the Rokkasho complex in northern Japan is expected to finish in the first half of the next fiscal year.