India's ability to predict the sort of devastating deluge that struck Mumbai last week is set to get a major boost next year.
The heaviest rainfall since 2005 killed a dozen people in India's financial capital, disrupted stock and bond trading and halted a suburban train network that carries about 8 million people a day. Local residents and civic authorities struggled to cope as most roads were submerged and commuters waded through waist-deep floodwater.
While the India Meteorological Department accurately predicted the heavy rain for the broader Mumbai region and its sprawling suburbs, its capacity to forecast rain in a small geographical area should improve drastically by the middle of next year when the government installs two more supercomputers and a suite of new radars. That'll give it the same forecasting power as the U.K., U.S. and Australia's, according to the man responsible for the 142-year-old weather office.
"That will help us make more probabilistic forecast for actual rainfall in a particular area," K. J. Ramesh, director general of India Meteorological Department said in an interview in New Delhi. "We will also need to work on our forecasting models to improve them."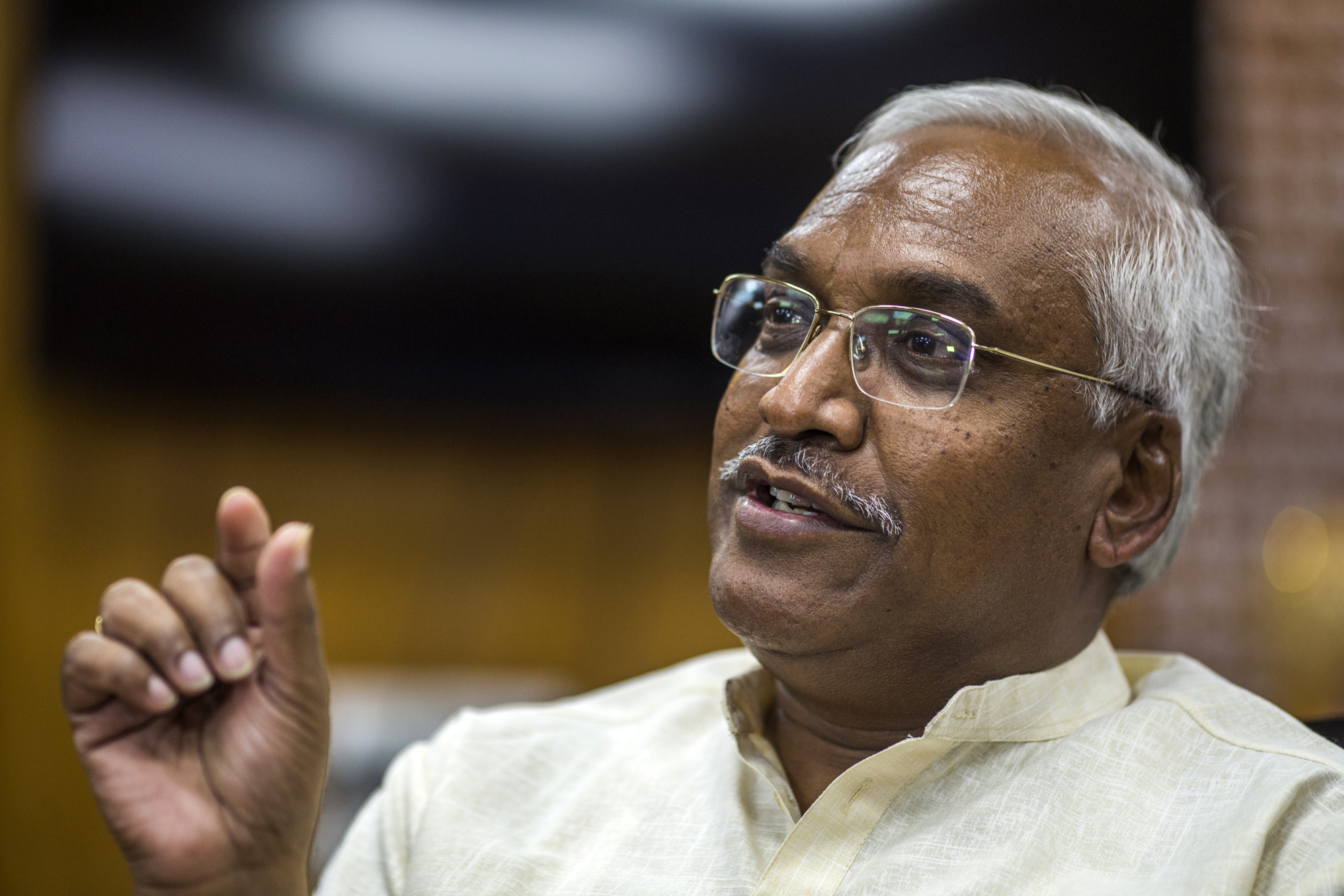 The supercomputers will boost the department's data processing capacity by more than 6 times. The agency is also adding more Doppler radars that measure the velocity of clouds and winds and has approached the Indian Space Research Organisation to install more weather monitoring equipment on satellites.
The weather office plans to improve its forecasting capacity to a 1 kilometer (0.6 mile) grid for major cities by 2018, matching the precision of the U.K.'s Met Office, Ramesh said. That compares with a 12 kilometer grid length currently and 150 kilometers in late 1980s, when India's meteorological department began using supercomputers, he said.
"We should not miss any heavy rainfall event not captured by the system," Ramesh said. "It's a very challenging and exciting period for us to work in line with other countries."
Accurate and targeted weather forecasts are critical in India, where rain is the lifeline for about 880 million villagers who directly or indirectly depend on farming for a living. Drier weather can curb output in the world's second-biggest grower of rice, wheat and sugar and cause drinking water shortages as reservoirs dry up, while floods due to heavy showers can kill hundreds and damage crops. 
"With a more detailed forecast from the weather bureau, farmers would be able to plan their farming activities better during the rainy season," said Shubhada Rao, chief economist at Yes Bank Ltd. "When it's a matter of life and property, local forecasts of adverse weather conditions become critical. It can save lives."
More accurate forecasting may also help better predict India's June-September monsoon period that waters more than half of all farmland.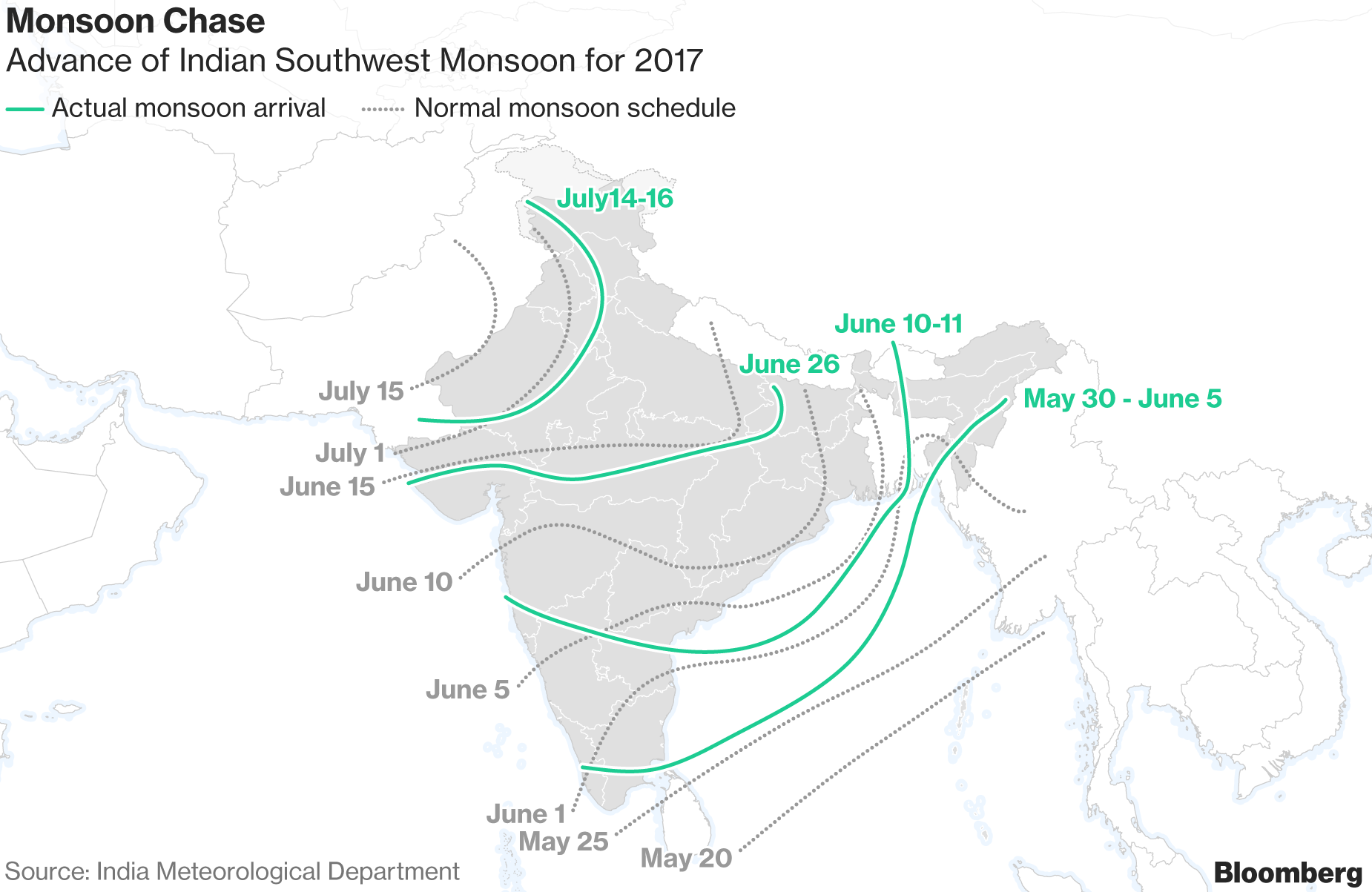 The weather office has predicted a normal monsoon this year. Rain in June-July was 2 percent above normal. Still, showers were 12 percent below a long-term average in August. Some parts of the country are flooded, while a few areas in the south are facing dry conditions. Rainfall was almost 25 percent lower than normal during the first six days of September.
The meteorology department accurately predicted monsoon rainfall in four out of the last 10 years, according to Bloomberg calculations that take into account its forecast error margin.