China is becoming the testing ground for a new breed of nuclear power stations designed to be safer and cheaper, as scientists from the U.S. and other Western nations find it difficult to raise enough money to build experimental plants at home.
China National Nuclear Power Co. this month announced a joint venture to build and operate a "traveling wave reactor" in Hebei province, designed by Bellevue, Washington-based TerraPower LLC, whose chairman is Microsoft Corp. founder Bill Gates. The development follows Canada's SNC-Lavalin, which has agreed to build a new recycled-fuel plant with China National Nuclear Corp. and Shanghai Electric Group, and Oak Ridge National Laboratory, which is working with the Shanghai Institute of Applied Physics on a salt-cooled system.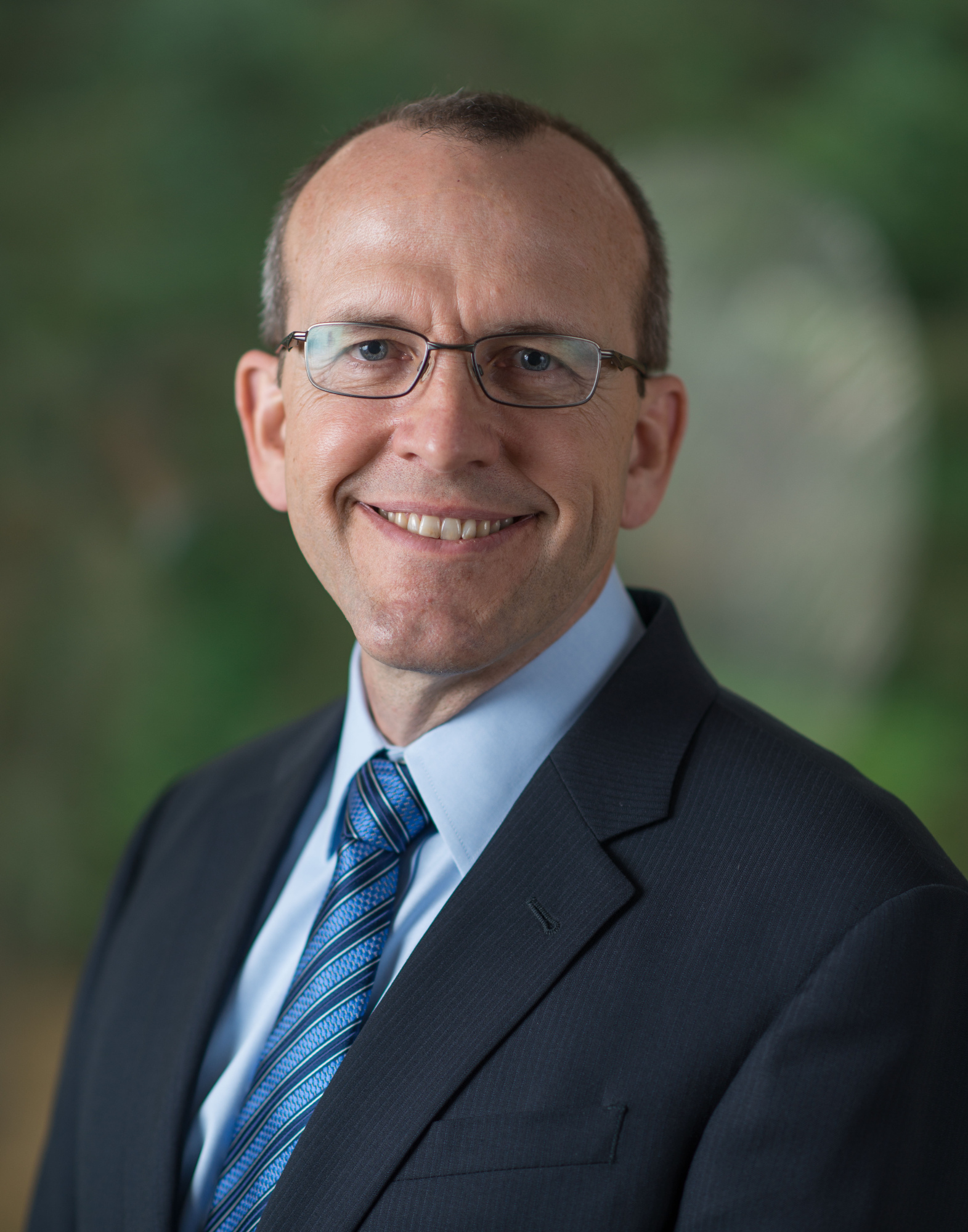 "China is where is the demand exists and where willing partners exist for this kind of plant," said TerraPower President Chris Levesque, whose company has been working on the traveling-wave technology for a decade. "It is really encouraging when your partners are announcing a site."
While most advanced economies are slowly pivoting to energy sources like solar and wind, China's soaring energy demand means it's spending billions on new power plants across the energy spectrum, from coal and natural gas, to renewables and nuclear. China has the world's most aggressive reactor construction plan, with the goal of boosting its nuclear power capacity by about 70 percent to 58 gigawatts by 2020.
"The outlook for nuclear power is brighter there than anywhere else in the world," said M. V. Ramana, a professor at the Liu Institute for Global Issues at the University of British Columbia. "It is not so difficult for a company developing a nuclear reactor design to find a partner."
The systems proposed belong to the so-called fourth generation of reactors. The current generation under construction include enhanced safety features following the Fukushima disaster in Japan in 2011, but still typically use traditional fuel rods, cooled by water under pressure. Both Areva SA and Westinghouse Electric Co. are slated to turn on their current-generation nuclear reactors in the next year in China — well ahead of any other nation, despite delays.
Recycled Fuel
Some Generation IV designs aim to cut construction costs by using coolants that work at atmospheric pressure — reducing the need for massive containment structures. Many recycle their fuel, reducing the need for uranium, and in some cases are fail-safe without intervention if something goes wrong.
In a pebble-bed reactor, for example, thousands of tiny fuel seeds encased in tennis-ball sized graphite "pebbles" can withstand much higher heat. In the event of an accident or loss of coolant, the rising temperature automatically shuts down the nuclear reaction.
Beijing's Tsinghua University has been running a small experimental pebble-bed reactor on campus since 2003 and has worked on the technology in cooperation with researchers at Massachusetts Institute of Technology in the U.S. China Nuclear Engineering Construction Corp. is now building the world's first commercial plants using the technology, including one in Shandong province, south of Beijing, that is due to connect to China's grid next year.
Some of the new designs, including TerraPower's traveling wave unit, are breeder reactors that produce more atomic fuel than they consume, reducing the need to add costly processed nuclear elements. Some are designed to burn spent fuel from conventional reactors, or fissile material from decommissioned nuclear warheads.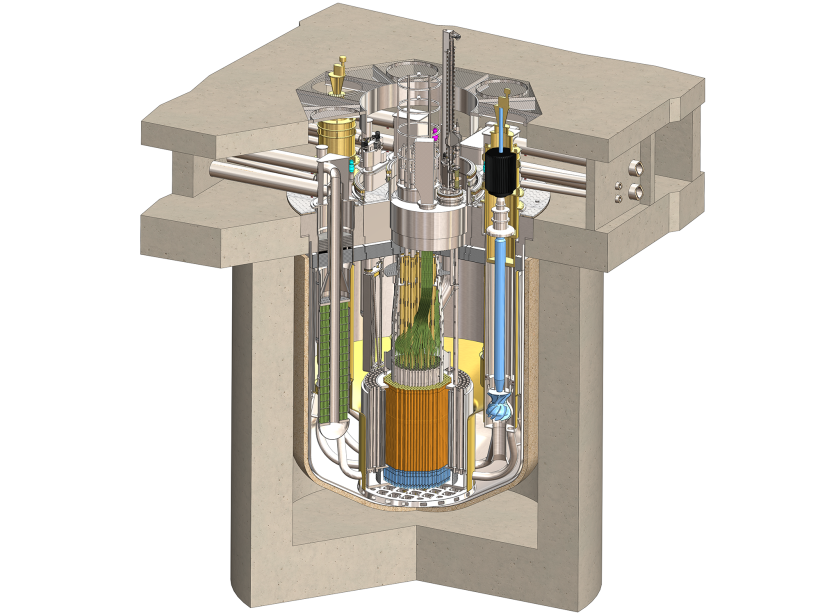 Coolants include liquid sodium, gases and molten metal. Some use thorium instead of uranium to power the reaction.
Still, the theories behind many of the proposed systems aren't new and often date back to the 1950s and '60s. Some experimental plants have been built, such as the fast breeder reactors in the U.K. and U.S. Most suffered from crippling cost or design problems or were abandoned after nuclear accidents.
"Most if not all of these so-called advanced reactor designs have been around for decades," said Ramana at the Liu Institute. "Different designs have different problems. I don't think anyone can be or should be confident that these problems can be resolved merely by throwing money and hiring engineers and scientists."
Computer Models
TerraPower's traveling-wave design is based on research by Saveli Feinberg, a physicist who first proposed it in the 1950s. Levesque says that advancements in computing in the last decade have revolutionized the ability to develop these technologies. "You couldn't get it near the concept without the computer modeling," he said.
Yet computers alone won't prove the technology without a working plant.
"What they really need is to construct research reactors," said Allison Macfarlane, former head of the U.S. Nuclear Regulatory Commission. "And that is really expensive."
Under the Trump administration, the amount of support may not be sufficient for an advanced reactor program that could deliver an operating unit within 10 years, said Chris Gadomski, an analyst at Bloomberg Intelligence. He estimates it would cost between $1.5 billion to $3.5 billion to commercialize a fourth-generation reactor.
"In the US, where there is plenty of cheap natural gas and a preference for renewables, raising this type of cash is a challenge," Gadomski said by email.
The U.S. budget funding agreement reached for fiscal year 2017 provides the Department of Energy with more than $1 billion for nuclear energy programs and research, including nearly $500 million for R&D, an increase of $30 million, according to the Nuclear Energy Institute. Among the recipients of DoE funding is Greenbelt, Maryland-based X Energy LLC, which is developing a pebble-bed reactor concept.
X-Energy believes U.S. policymakers could accelerate the deployment of advanced units by pursuing public-private partnerships similar to ventures NASA has established with SpaceX and Boeing Co., spokeswoman Melanie White Lyons said by email. X-Energy isn't currently partnered with a Chinese company, but has a long-term goal of pursuing opportunities in countries with growth potential, including China, she said.
Areva is not currently working with Chinese teams to develop a fourth generation reactor, spokesman Mathias Schuch said in an email. Westinghouse didn't respond to requests for comment on next-generation reactors.
Fukushima Disaster
Part of the reluctance to invest in new reactors in the U.S. and Europe is related to the public's skepticism about nuclear power. The Three Mile Island accident in the U.S. in 1979, Chernobyl in Ukraine in 1986 and Fukushima in Japan in 2011 all contributed to a decline in reactor-building in advanced economies.
The U.S., the world's largest generator of nuclear power, began operation last year of its first new commercial reactor in decades. Delays building reactors were part of the reason Westinghouse filed for bankruptcy protection earlier this year.
"Nuclear can be a difficult industry and it needs to be heavily regulated," Macfarlane said. "You can make rather a big expensive mess if you don't get it right. Only one accident will seriously affect the entire industry. There are very few industries like that."
Developers say the industry is over-regulated. Michael F. Keller, president of Hybrid Power Technologies LLC said the NRC is a "bureaucratic straight jacket" that creates a massive financial burden on the deployment of advanced reactors. "As advanced reactors are generally passively fail-safe, there is no rational reason to apply the grossly overly-complex regulations currently in use," he said.
The DOE said in a email that it is promoting development of a framework that will increase regulatory certainty for advanced reactors in coordination with the NRC and industry.
With fewer constraints and a burning need for more energy, China is pushing ahead with new power stations, not only in nuclear, but any technology that could help it meet demand.
"China by a very large margin is the largest market in the world for new power plants of any type," said Charles W. Forsberg, a professor at MIT. "If we do not get our act together, the low-carbon energy business will be owned by the Chinese."