Tesla Inc., a perennial target of short sellers, is "structurally unprofitable" with a "way too leveraged" capital structure, said famed investor Jim Chanos.
"Three years ago, this company was supposed to be making money now," Chanos, who's betting against Tesla shares, said in an interview Thursday on Bloomberg Television. "Now it's supposed to be making money by 2020. And I'm guessing by 2019, we'll hear about 2025."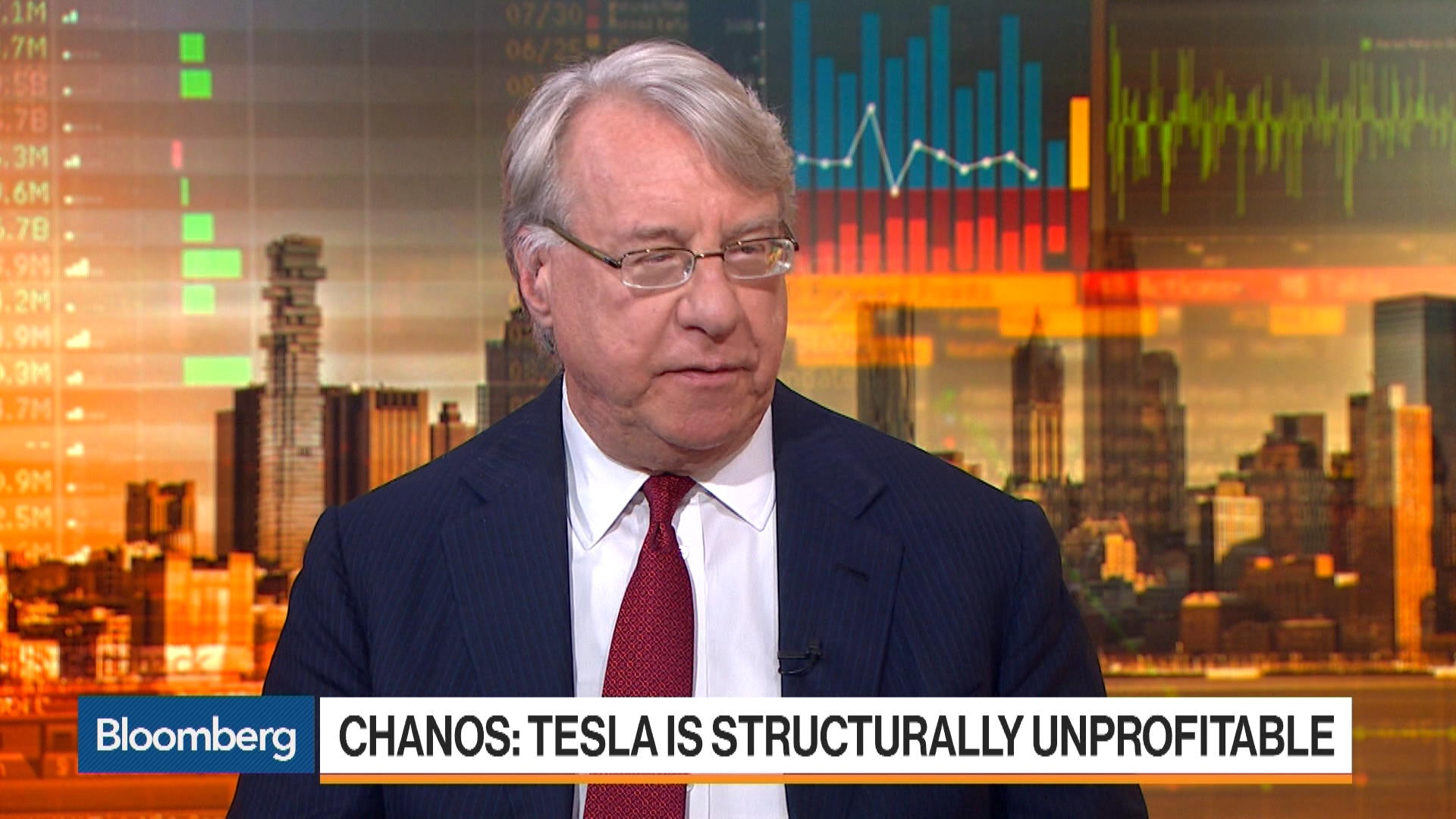 Chanos, who bet early on energy company Enron Corp.'s failure, said the electric-car maker run by Elon Musk is behind on autonomous driving technology and rushed the Model 3 to market to appease investors. SolarCity Corp., the solar installer Tesla acquired in a controversial deal last year, is about a $1 billion drain to shareholders annually, he said.
Chanos conceded Musk's vision was ahead of rivals and called the flagship Model S "sexy." But he said Tesla is now about to face its biggest obstacle yet: real competition in the electric vehicle space from automakers with cash to spend.
"You now have lots of competition. You have well-financed, profitable companies competing against you," said Chanos, who founded hedge fund firm Kynikos Associates Ltd.
Musk has trolled some investors in the past for betting against Tesla, tweeting in April about "stormy weather in Shortville." Short interest is about 19 percent of free float, IHS Markit data show, down from a high of 30 percent in January. Tesla has climbed 59 percent this year, vaulting it past both General Motors Co. and Ford Motor Co. in market value.
"This stock, probably more than almost any other, is a poster child for the hopes and dreams of this bull market," Chanos said.