Volkswagen AG's Moia division unveiled a six-seater, battery-powered minibus to enter the market of app-based ride hailing and car-pooling, taking on the likes of Uber Technologies Inc.
The modified van will begin roaming the streets of Hamburg in the second half of next year, although Moia aims to roll out the service internationally, Ole Harms, chief executive of the division, said on Monday at the TechCrunch Disrupt conference in Berlin. He expects services using Moia minibuses to replace 1 million cars across European and U.S. cities by 2025.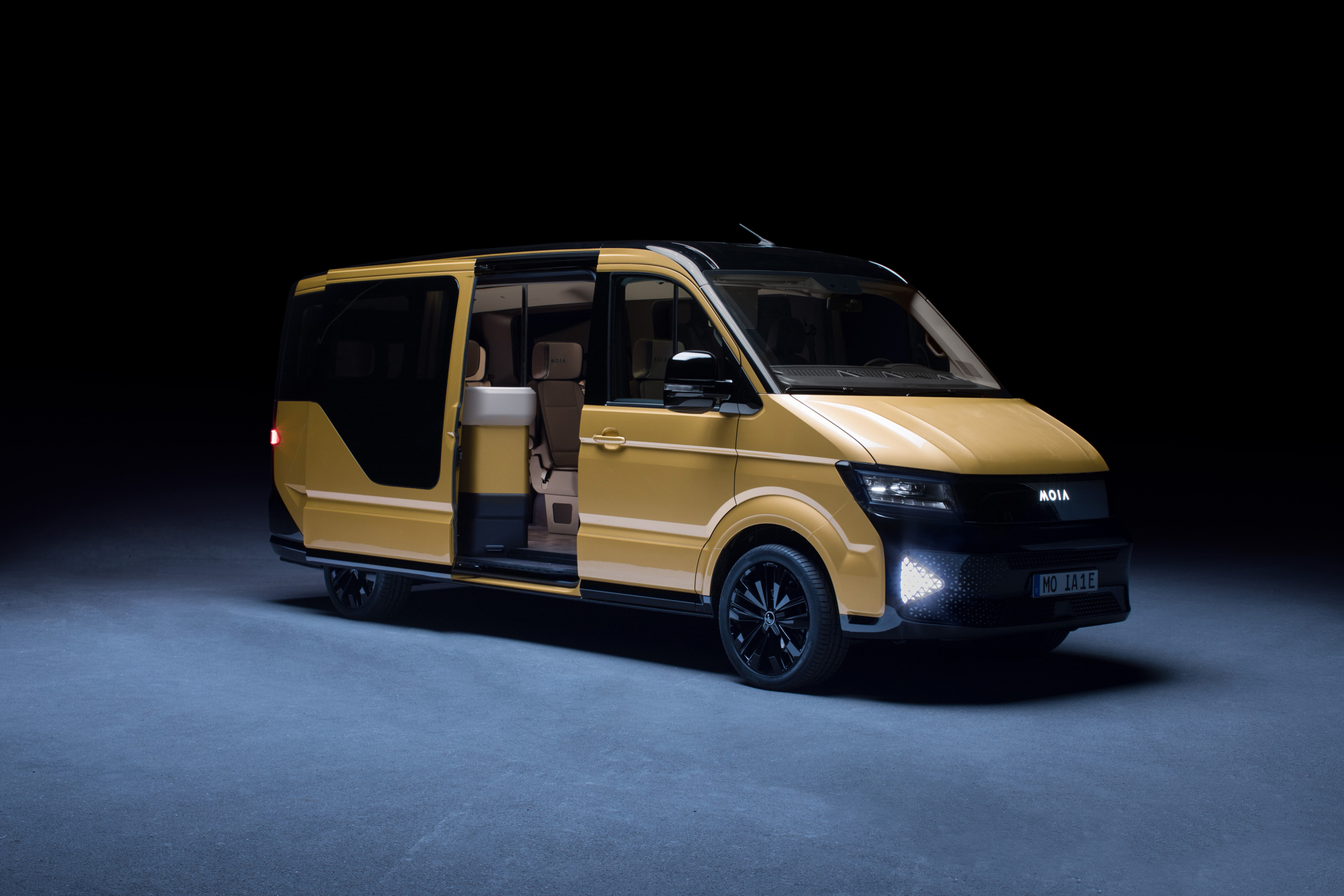 "We want to offer solutions for traffic problems such as congestion, air pollution, noise and lack of space," Harms said in a keynote speech. The Hamburg service will start out with 200 vehicles, and scale up to about 1,000 in the following years, he said. Moia will hire drivers, as well as sell the service to fleet operators as well as municipalities.
Under previous management, VW was slow to explore trends such as car sharing. After the diesel scandal erupted, current Chief Executive Officer Matthias Mueller started to allocate significant funds to these new business opportunities, investing $300 million in ride-hailing provider Gett Inc. By contrast, German rival Daimler AG founded its car-sharing service Car2Go in 2008 and has since added public-transit and cab hailing apps.
The world's largest automaker added Moia a year ago as its 13th brand alongside nameplates like Audi, Porsche and Skoda to expand beyond its main business of producing and selling vehicles and generate new sources of revenue. The foray is part of a broader overhaul to become more agile and prepare for a fundamental industry shift toward battery-powered cars with new digital features.
Pleasure Pool
Customers can order the ride-pooling service through an app. The vehicles have fast internet access for passengers and the seats feature reading lights as well as USB ports to charge smartphones or tablet computers. Moia developed the vehicle within 10 months in collaboration with VW's light-commercial vehicle division. It has a range of more than 300 kilometers (186 miles) and can recharge 80 percent of battery capacity within about 30 minutes.
"Pooling as such isn't a new idea, but the actual implementation is often not ideal. We want to combine the efficiency of pooling with a pleasant customer experience," Moia Chief Operating Officer Robert Henrich told reporters.
Turf War
Moia aims to be one of the world's three biggest mobility providers and to generate revenue of "a couple of billion" of euros in a few years, Harms had said last year. Having spent a "significant three-digit million-euro" amount on the project, VW could sell a minority stake in Moia, he said at the time.
Automakers across the globe have been stepping up efforts to expand digital offerings as Silicon Valley giants like Apple Inc. and Google Inc. plot inroads in the industry and manufacturers fight back to avoid being degraded to mere hardware suppliers. Ride-hailing services are calling into question whether drivers need to buy vehicles.
VW acknowledged Moia's push to reduce urban traffic is poised to partly cannibalize some of its own existing business of selling cars.
"If we don't do this, competitors will," VW's strategy chief, Thomas Sedran, told reporters.