After two failed attempts in as many years, Schneider Electric SE is betting a deal to combine its industrial software business with the U.K.'s Aveva Group Plc will create a market leader in programs to design and operate power plants and factories.
Schneider and Aveva unveiled on Tuesday an agreement by which the French company will receive a 60 percent stake in Cambridge, England-based Aveva, valued at about 1.7 billion pounds ($2.2 billion), in exchange for its software unit, according to a statement. Schneider also will pay 550 million pounds in cash, to be distributed to shareholders of Aveva, who will also get another 100 million pounds from Aveva's balance sheet, for a total of about 1,014 pence a share.
To read Gadfly's take on the Aveva-Schneider deal, click here
The combined company will have more heft to compete as industrial giants such as Siemens AG and General Electric Co. spend billions to expand into software as factories become more connected. An initial agreement, in 2015, fell apart after about six months amid concerns about the size of integration costs and complexity of untangling Schneider's business. A second overture by Schneider ended in June 2016, just two days after talks became public.
"Great ideas take some time to materialize," Schneider Deputy Chief Executive Officer Emmanuel Babeau said in an interview Tuesday. "It took us a bit more than two years. We made sure the environment was right, that our business was ready to combine and that we had an agreement on operations."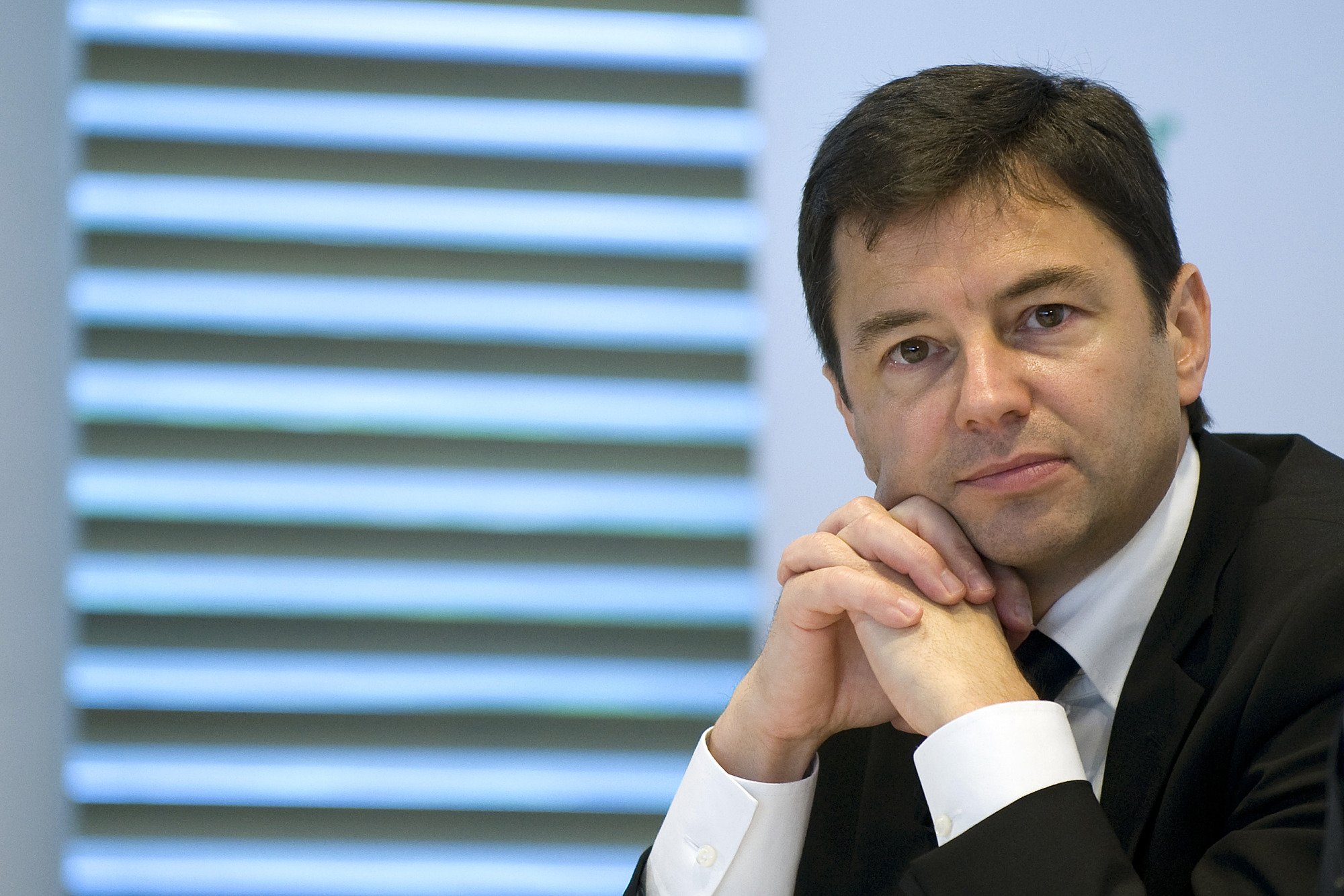 'Absolutely Happening'
Aveva shares soared 29 percent to 2,468 pence, the highest in almost four years, at 10:54 a.m. in London. Schneider rose 0.3 percent to 69.10 euros in Paris.
The companies are aiming to close the agreement at the end of 2017, he said. The deal is "absolutely happening" this time, Aveva CEO James Kidd said in a separate phone interview, adding that Schneider has done a lot of work to separate its software business since the original dialogue between the companies began. Aveva shareholders will vote on the transaction Sept. 29.
"The industrial logic for putting these two businesses together is extremely powerful, the product sets are extremely complementary and really positioned well for digitalization of industry," Kidd said.
Completion of the deal "looks more certain" this time around, Investec analysts including Julian Yates wrote in a note. "Significant preparatory work has been completed, which was not the case before."
Schneider CEO Jean-Pascal Tricoire told analysts that stabilization of the oil, gas and mining markets compared with 2015 has made the deal even more strategic, as these sectors have appetite for design simulation and process automation.
Seeking CEO
Under the agreement, Schneider won't be able to raise its stake in Aveva for two years after the deal closes. For a further 18 months, the Rueil-Malmaison, France-based company will be prohibited from increasing its holding to 75 percent or higher. Schneider also makes power equipment such as switches and cables, as well as automation and control gear for buildings and industrial uses.
Aveva Chairman Philip Aiken will continue in that role, while the two companies are in the process of choosing a new CEO for the business, according to the statement. Kidd will be deputy CEO and chief financial officer once a new CEO is in place.
The deal would bring together two industrial software units, creating a business that would help design and operate engineering projects from nuclear-power plants to diesel engines. Schneider's software business has about 2,700 employees globally and generated $575 million in sales in the latest fiscal year, the companies said.
The combined entity will have sales of about 657.5 million pounds and will be a "strong player best able to continue to take advantage of future M&A opportunities," the companies said. Bankers from Lazard Ltd. advised Aveva while Morgan Stanley advised Schneider.
Success Story
Along with chipmakers CSR Plc and ARM Holdings Plc, Aveva is one of Britain's digital-age success stories with origins in Cambridge, home of the university that produced scientists from Charles Darwin to Stephen Hawking. Aveva, which was developed in a government-funded computer center in 1967, introduced the world's first 3-D plant-design system in 1976.
With Aveva, Schneider would add to its footprint in the U.K., where the French company has sought to adapt to a slackening construction and infrastructure market amid the country's planned retreat from the European Union. Schneider said in February that it would review headcount in the country.
The deal would be the second in short order for Schneider, which has been trying to offset falling sales at its infrastructure division. The company in July agreed to buy U.S. power-systems maker ASCO Power Technologies for $1.25 billion.