The world's second-biggest liquefied natural gas exporting nation will probably curb shipments next year to avoid a domestic shortfall of the fuel, according to the Australian head of Royal Dutch Shell Plc.
The Australian Energy Market Operator is likely to declare a shortage for eastern states in the next two to four weeks, Shell Australia Chairwoman Zoe Yujnovich said at a Bloomberg event Wednesday in Sydney. That would trigger the country's domestic gas security mechanism, a policy announced in June that could limit LNG exports from plants that draw more gas from local markets than they supply.
The possibility of limiting shipments comes after years of capacity expansions and investments that put Australia on track to become the world's top LNG supplier. That's left some of its own citizens and businesses facing tighter supply and rising prices at home, even as the nation's exports contribute to a global abundance of LNG.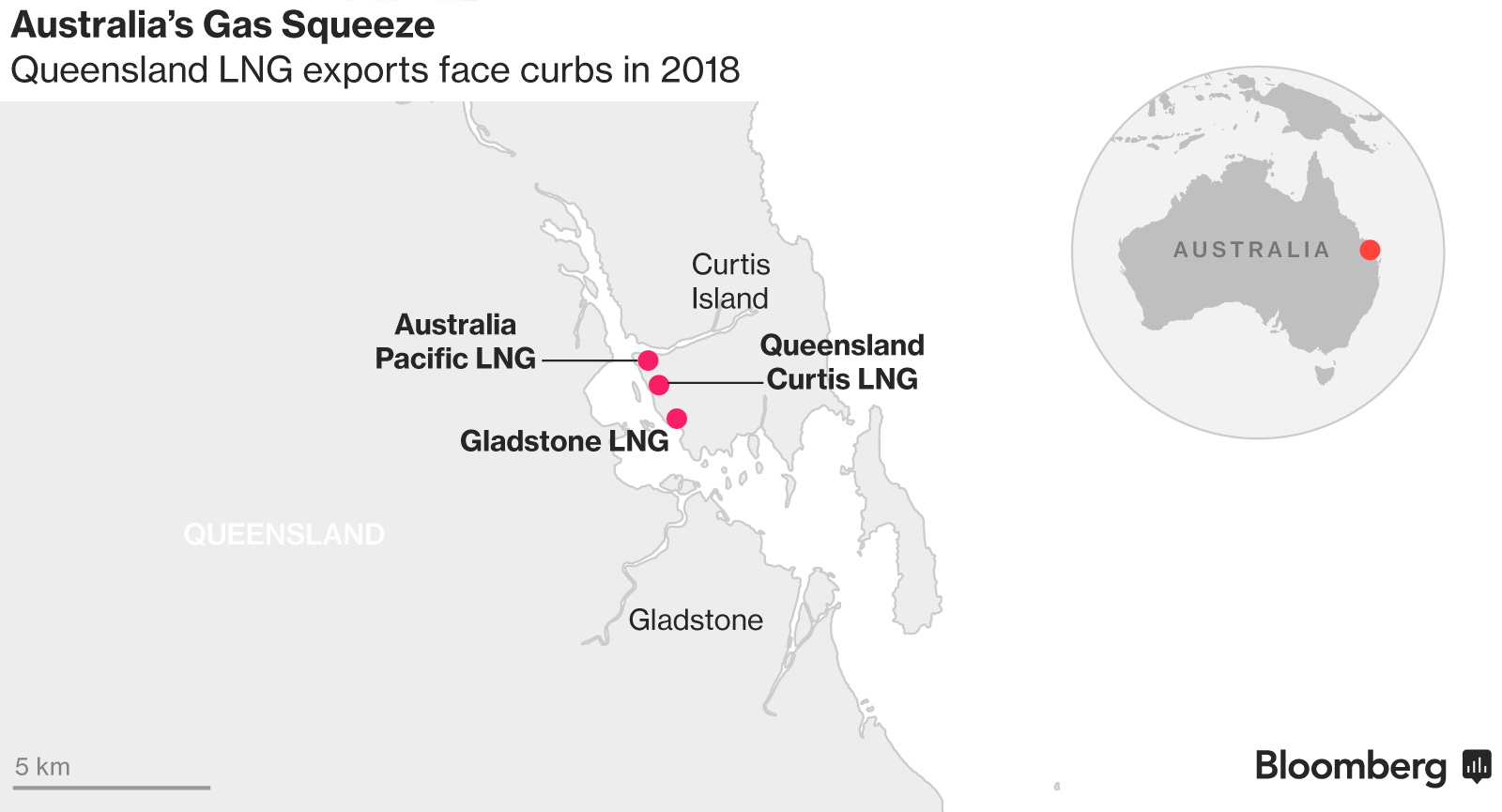 "We believe that AEMO will come out to say there is a structural shortfall," Yujnovich said. Shell's Queensland Curtis LNG plant, one of three export projects in the northeastern state, will likely escape any restrictions given it's already supplying excess gas for domestic use, she said.
"That won't be the case across all venture holders" in Queensland, she said.
Australia, where Shell has invested $50 billion in the past 10 years, is becoming a gas behemoth with a spate of new projects over the next few years that may make the country the world's largest LNG exporter as early as 2019. Even as those projects have been coming online, the country has at times found the fuel to be in scarce supply for domestic use.
As concern mounts that LNG exports to nations such as Japan and South Korea have contributed to a tripling in Australia's wholesale gas spot price in the past two years, Prime Minister Malcolm Turnbull's government announced it would restrict exports if there's a shortfall for Australian customers. The two other operators of LNG plants in Queensland, Origin Energy Ltd. and Santos Ltd. said in May that fears of a looming gas shortfall may be overblown.
The government is now awaiting reports from AEMO and the country's competition regulator, which have been speaking with east coast producers to assess if a domestic market shortfall exists. That information will help determine whether the government triggers its power to restrict exports in 2018.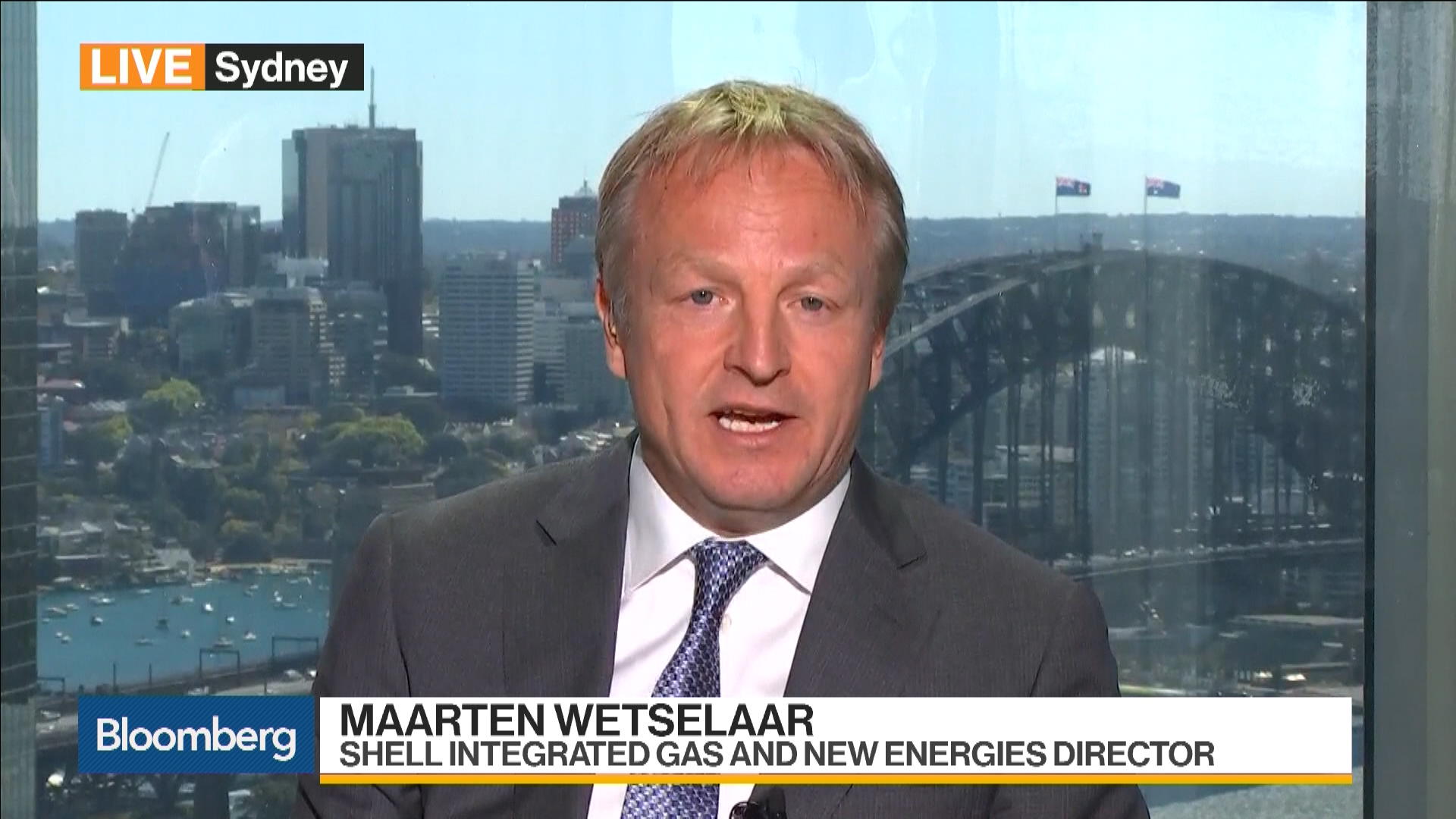 The Australian Competition and Consumer Commission has previously said gas exports should be reviewed amid high wholesale prices at home. Shell's Yujnovich said Wednesday that costs have eased in the three months through June and prices "are starting to come off a bit in the southern states" as producers agreed to more local supply deals.
"The ADGSM has helped provide that proactive diversion of gas molecules into the market," she said.
Both LNG production and domestic output from the east coast grew in the second quarter, according to a report Wednesday by consultancy EnergyQuest. LNG exports from Queensland's three projects grew by about 19 percent year-on-year to 5 million tons during the second quarter, while east coast domestic gas supply rose almost 12 percent.
Shell has also formed a trading unit, Shell Energy Australia, that's already active in the domestic gas market and plans to become involved in electricity to "make this market more competitive and connect supply and demand in the most efficient way possible," Maarten Wetselaar, the company's integrated gas and new energies director said at the same Wednesday event.
Queensland's two other gas export projects are Australia Pacific LNG, owned by ConocoPhillips and Origin Energy, and Gladstone LNG, whose owners include Santos Ltd., Petroliam Nasional Bhd and Total SA.