By Brian Eckhouse and Laura Millan Lombrana
A stalled solar-thermal project in northern Chile backed by a U.S. private equity investor is seeking about $800 million in debt to resume construction, according to people familiar with the deal.
EIG Global Energy Partners, the U.S. private equity investor that took over the $1 billion Cerro Dominador solar plant last year, has received interest from "several international banks," Fernando Gonzalez, the project's chief executive officer, said in an email Monday. He started pursuing project-finance debt about three weeks ago, and declined to say how much he's seeking. The company expects to close a deal this year.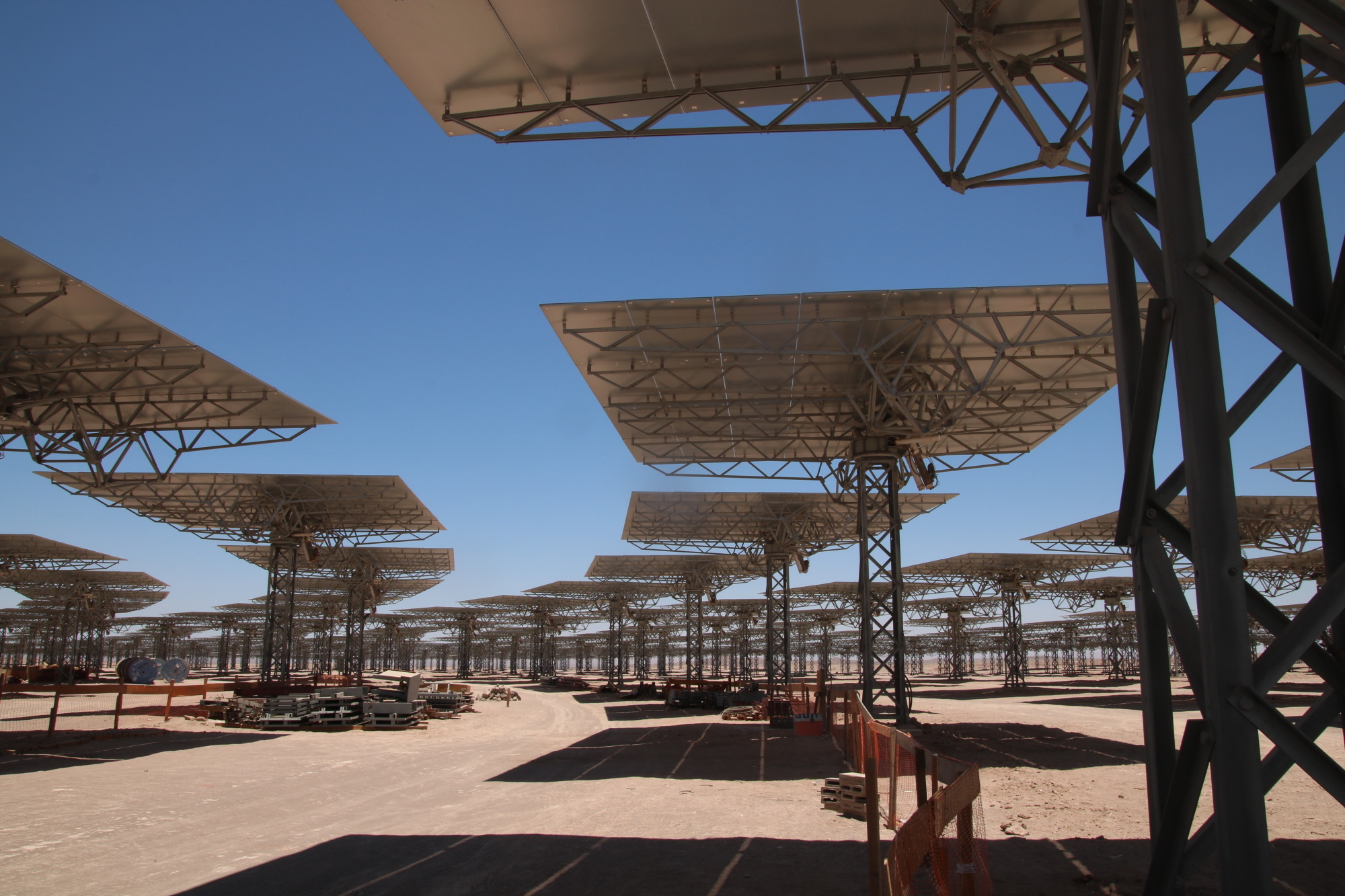 EIG is seeking about $800 million in construction debt, according to the people, who asked not to be identified because they're not authorized to discuss the matter. An EIG spokesman declined to comment Tuesday on the scale of the deal.
EIG is moving forward with a project that threatened to become the biggest white elephant in Chile. The 110-megawatt solar-thermal plant previously known as Atacama I was a joint venture between EIG and the distressed Spanish clean-energy giant Abengoa SA. The Spanish developer spent about $200 million before halting work in the Atacama desert in early 2016, as the company teetered on the edge of bankruptcy, and in December gave its stake to EIG.
Power After Dark
The power plant will use about 10,000 billboard-sized mirrors that focus sunlight on a 200-meter (656-foot) central tower, heating a saline solution to drive a turbine and produce electricity. The technology is more expensive than conventional photovoltaic solar farms, but Cerro Dominador may generate power for as long as 17 1/2 hours a day, even after sundown, while the solution remains hot.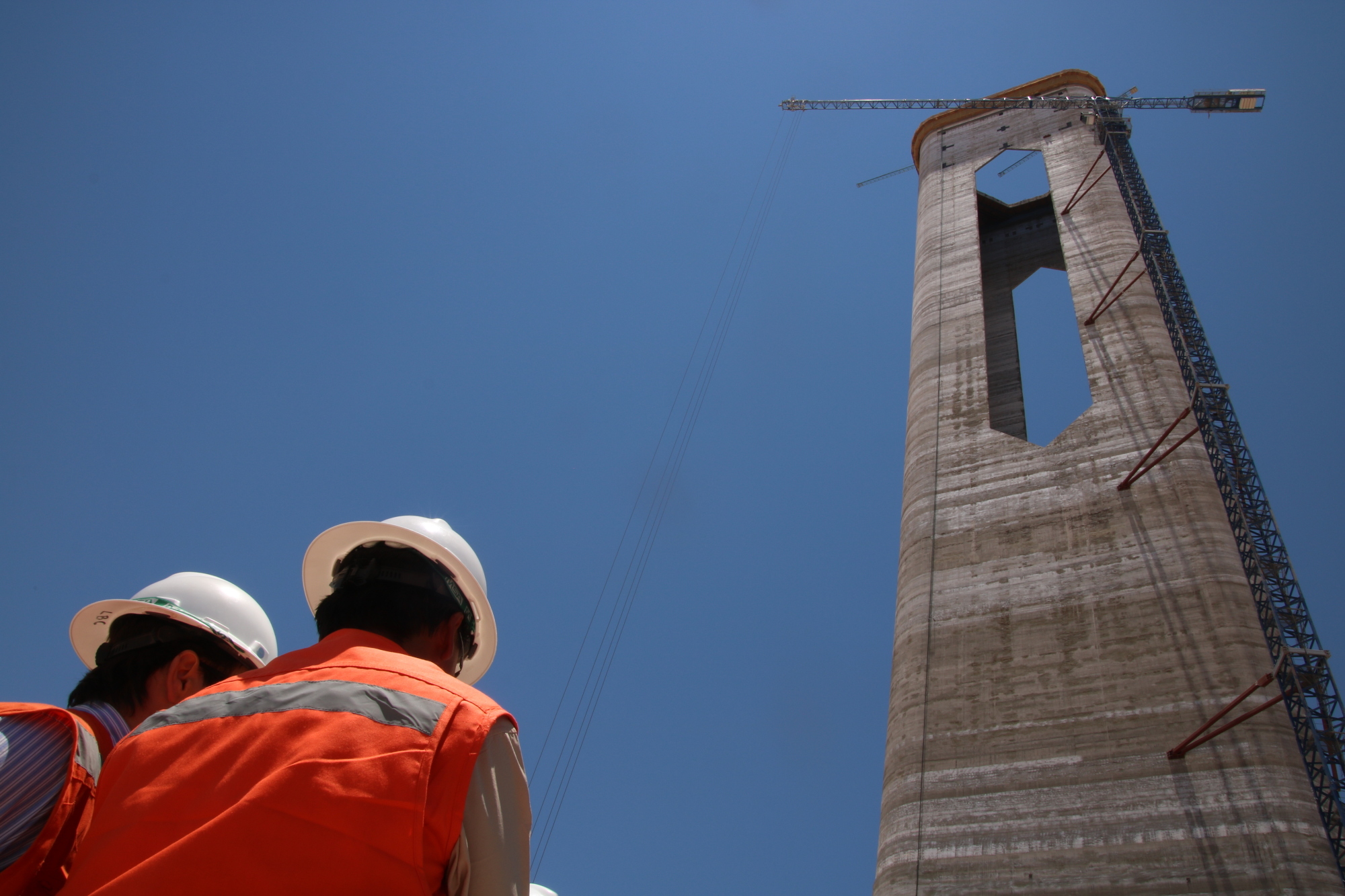 Similar projects in other regions have under-performed, which may make it "difficult" to arrange financing for Cerro Dominador, Jenny Chase, a Zurich-based solar analyst at Bloomberg New Energy Finance, said in an interview Tuesday.
"The equity holder will have to put in more equity, or some kind of guarantee from an engineering firm would have to be given, because the technology record of solar-thermal is not great," she said. "It's riskier than photovoltaic panels and wind."
The complex also includes 100 megawatts of solar panels, 62 megawatts of which are already in operation. The rest will be complete year-end. The solar-thermal phase is expected to be finished in 2019, according to Gonzalez.