Alex Webb and Jeremy Kahn
Inventor James Dyson confirmed on Tuesday that his eponymous company, best known for its vacuums, is building an electric car. While Dyson is entering an increasingly crowded market — contested by automotive giants and upstarts alike – the company's project has been almost 30 years in the making, the billionaire wrote in an email to employees.
Early efforts concentrated on making a so-called cyclonic filter that could be fitted onto a vehicle's exhaust system to trap diesel fumes.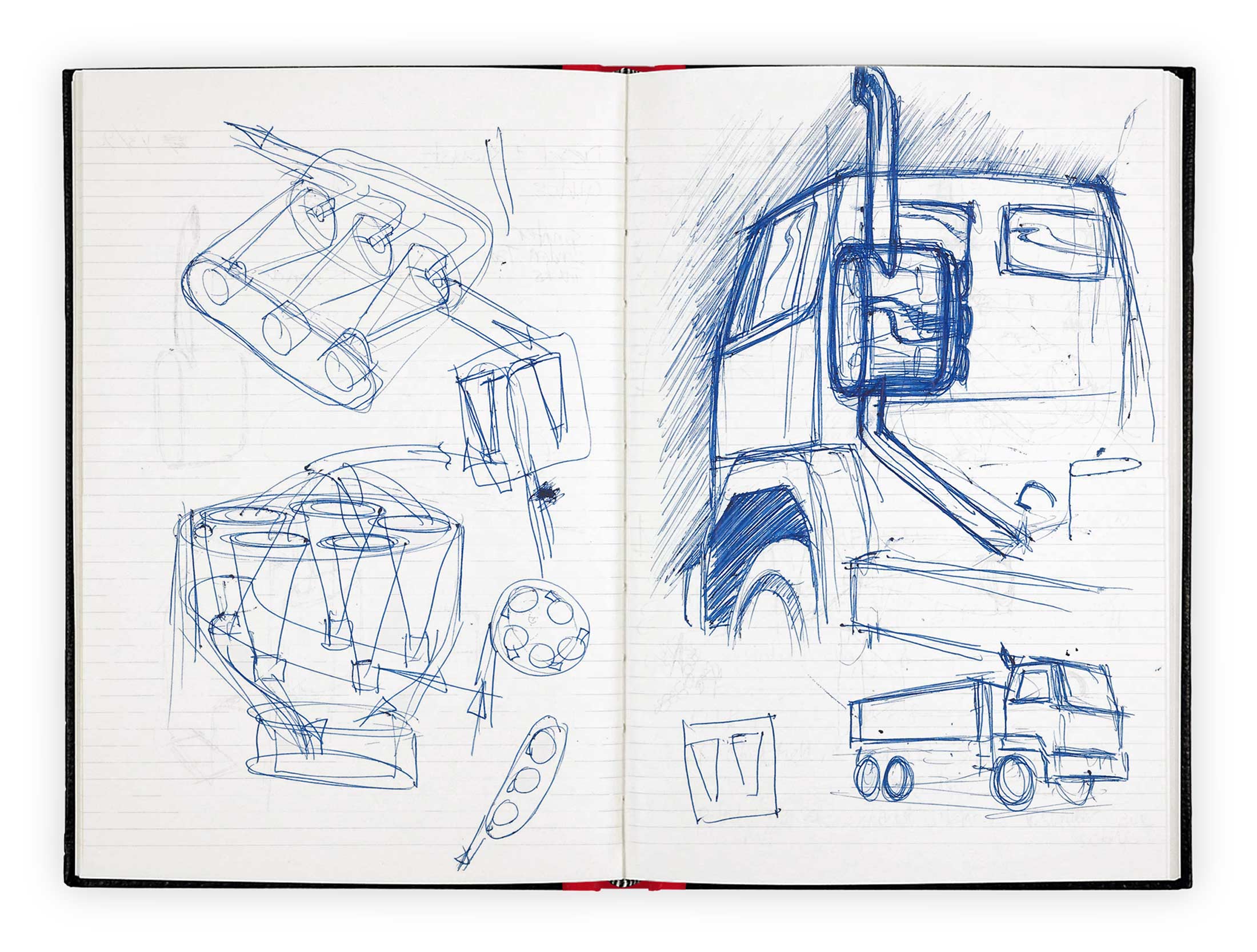 James Dyson's cyclonic filter sketches. Source: Dyson
In 1993, he appeared on popular British kids television show Blue Peter to show off the early prototype.
While that made good TV, the idea failed to generate interest from potential customers and was scrapped. So Dyson went back to what he does best — manipulating air. The Dyson vacuum grew to dominate the high end of the British "hoover" market. The company then came out with AirBlade hand-dryers in 2006 and the Air Multiplier bladeless electric fan in 2009, which evolved into a range of air purifiers, humidifiers and heaters. Revenue soared from 214 million pounds in 2000 to 2.5 billion pounds ($3.4 billion) last year.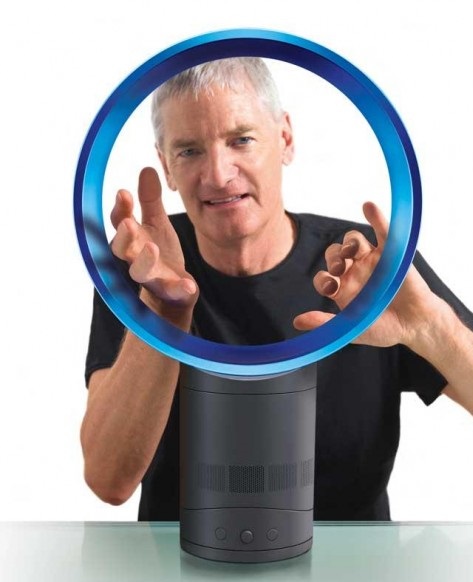 James Dyson with a bladeless Air Multiplier. Source: Dyson
By 2015, the first hints of Dyson's renewed interest in the automotive space emerged. It spent $90 million acquiring Sakti3, a Michigan-based designer of solid-state batteries. The startup said it had found a way produce batteries with twice the energy storage potential of standard lithium-ion models, at a half to a third of the cost. Some researchers disputed those claims and Dyson recently abandoned an agreement to license some of Sakti3's patents from the University of Michigan, which had spun out the startup. But Dyson still has two teams working on this new battery technology.
"Some years ago, observing that automotive firms were not changing their spots, I committed the company to develop new battery technologies," Dyson wrote in the email to employees. "I believed that electrically powered vehicles would solve the vehicle pollution problem."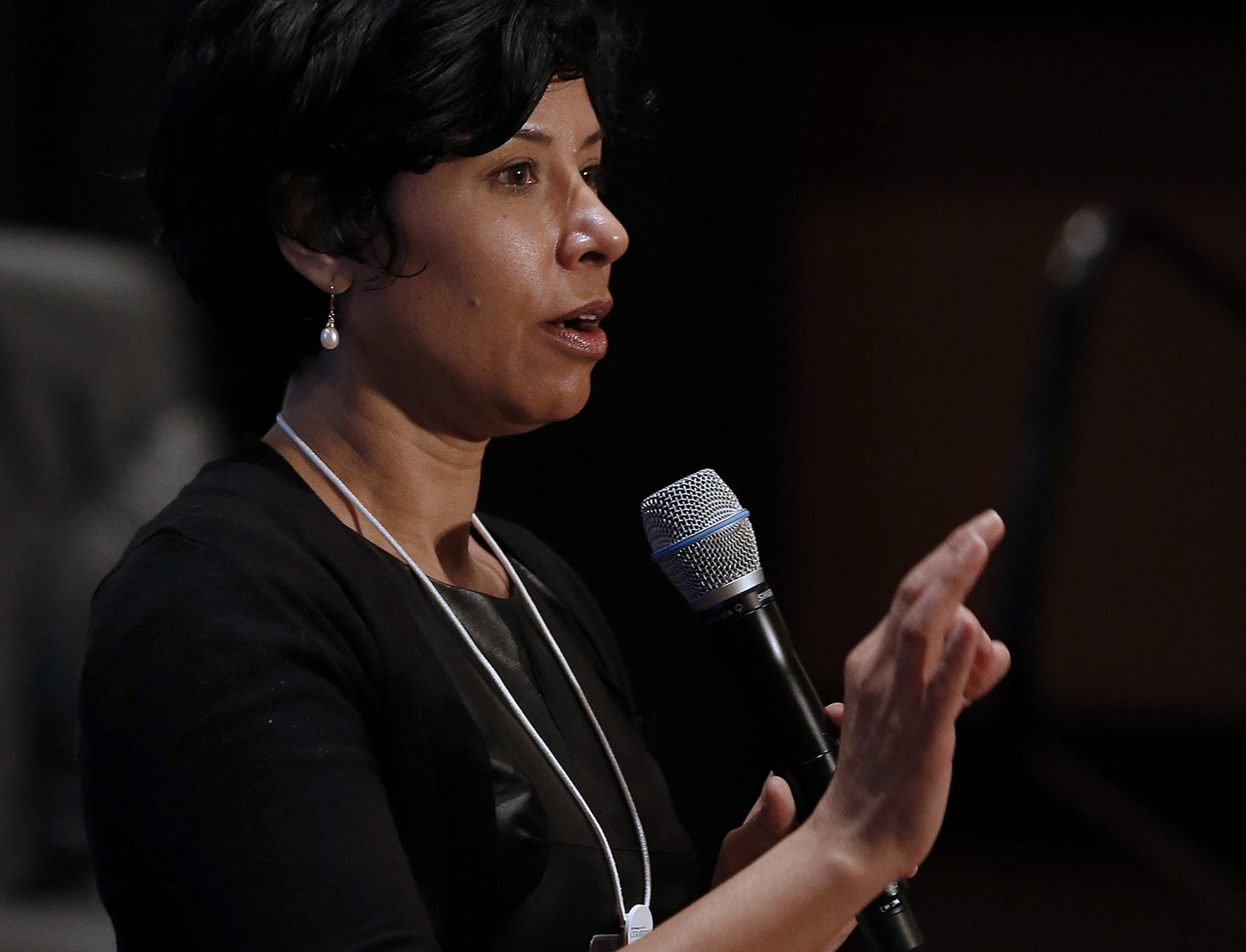 Ann Marie Sastry, president and CEO of Sakti3. Photographer: Aaron M. Sprecher/Bloomberg
The shift to electric cars has opened the automotive industry up to new entrants. A traditional car has about 30,000 components, compared with just 11,000 for electric vehicles, Goldman Sachs analysts estimate. That's lowered the barriers to entry, with battery expertise becoming a new and important differentiator. In 2016, Dyson pledged to spend 1 billion pounds on battery development over five years, and government filings alluding to his electric car plans emerged.
Meanwhile, the company quietly hired a slew of automotive executives. It brought on board former Tesla Inc. communications chief Ricardo Reyes, as well as product development and supply chain experts from Aston Martin.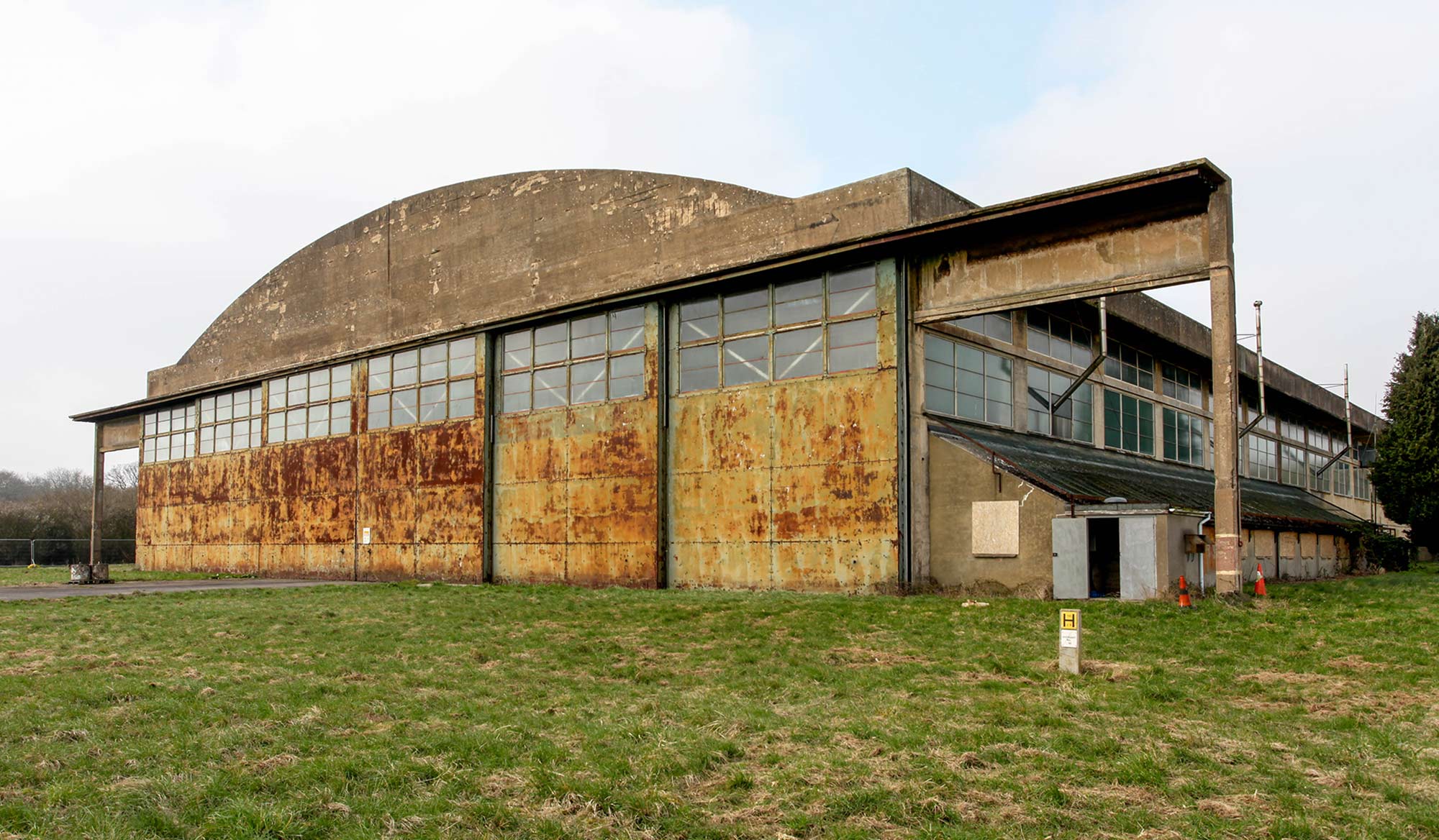 The future site of Dyson's Hullavington campus. Source: Dyson
In March, Dyson revealed plans to build a new research and development facility at a former Royal Air Force base about five miles from its headquarters in Malmesbury, England. The new site will be the epicenter of the electric car efforts, he said Tuesday.
"The team is already over 400 strong, and we are recruiting aggressively. I'm committed to investing £2bn on this endeavour." James Dyson in email to employees. "Dyson has begun work on a battery electric vehicle, due to be launched by 2020."
Plans for the Hullavington campus. Source: Dyson
But just because Dyson has been thinking about electric cars for decades doesn't assure his company will succeed against automotive giants from Toyota to Volkswagen and upstarts like Tesla.
Dyson's bet on electric cars is risky. The 2 billion pounds Dyson plans to spend on his car and the related solid-state battery project represents four-fifths of the company's current annual revenues. And yet it's less than Tesla's capital expenditure in the past 12 months. To scale up production, Dyson may have to take on debt — or consider going public (something Dyson has sworn he'll never do.) And Dyson is hardly the only company working on solid state batteries. Toyota has said it believes it will have such batteries in its electric vehicles in the next decade and Tesla is also believed to be working on them.