Swiss engineering company ABB Ltd. agreed to buy General Electric Co.'s industrial solutions business for $2.6 billion to strengthen its foothold in the U.S., the world's biggest market for electrification products like circuit breakers and switch gears.
ABB will incur costs of $400 million over five years to integrate GE's industrial solutions unit, Chief Executive Officer Ulrich Spiesshofer told journalists on a call Monday, adding that he's prepared to offer support and "oxygen" to reverse waning market share and years of under-investment at the business.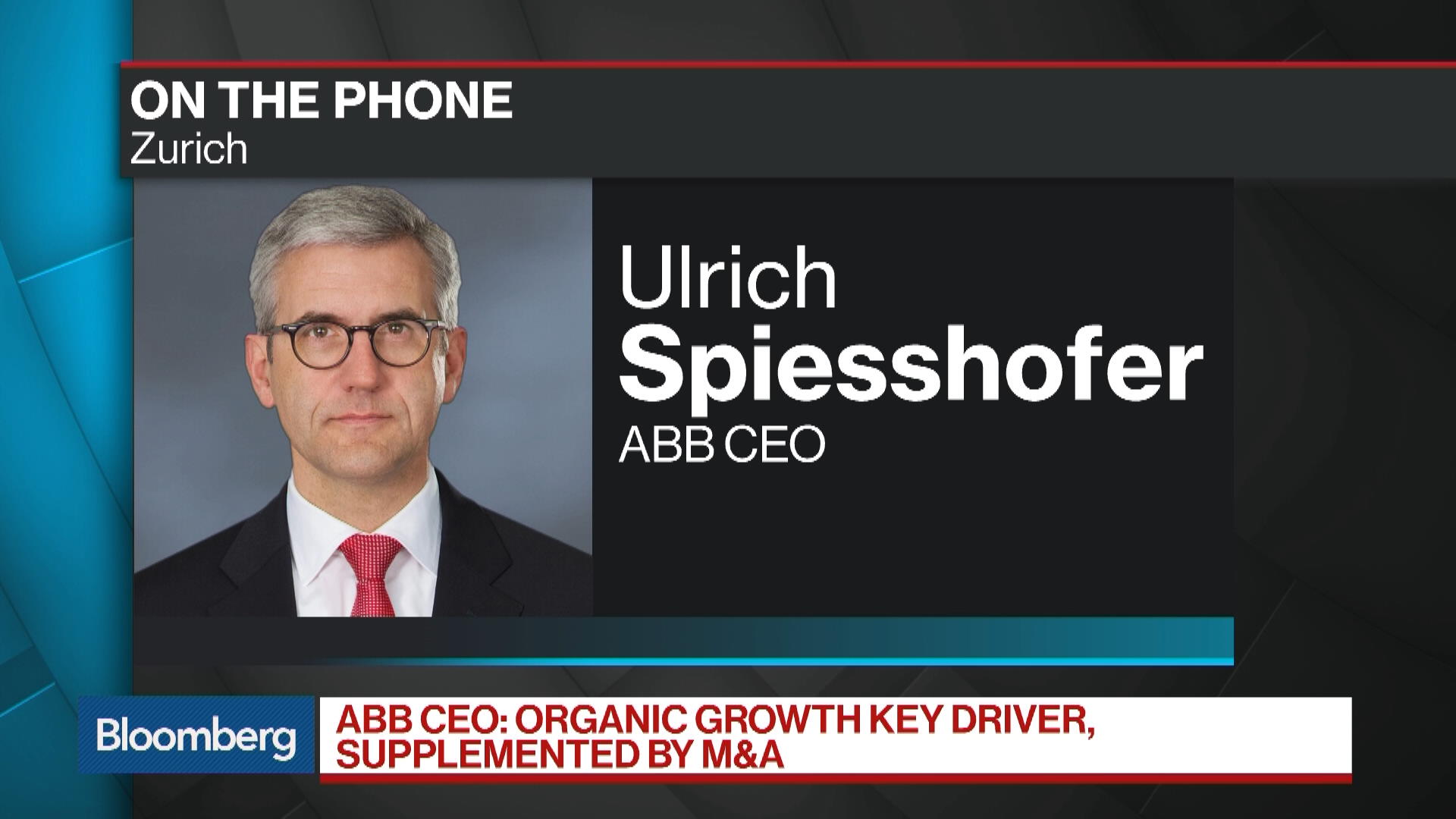 "It was a non-core business, and what happens with unloved children is they might not get the right level of attention to be nurtured or get going," Spiesshofer said. "We know what needs to be fixed but we are very confident this business will prosper as part of ABB."
Worth some $30 billion, the U.S. is the world's largest market for electrification, according Spiesshofer, who is trying to rekindle growth at ABB after a four-year restructuring plan and catch up with the No. 1 company in the segment, Schneider Electric. The CEO's latest deal expands ABB's offering of critical power, transformers and related services for customers such as hospitals, data centers and refineries. That's in contrast to prior calls from activist investor Cevian Capital AB to break the company up.
The profit margin of the GE unit, which was around 8 percent in 2016, will initially dampen profitability at ABB's electrification products division, but the Swiss company said it was committed to returning this to its target margin corridor of 15 to 19 percent during 2020.
GE started a bidding process in December for industrial solutions. Bloomberg News reported Friday that a deal was close.
"ABB's purchase of GE's industrial-solutions business seems like a defensive move to close the gap with Schneider, which is awaiting completion of its $1.25 billion purchase of Asco Power," Bloomberg Intelligence analyst Jawahar Hingorani said in a note. "But justifying the deal to activist Cevian may be challenging based on expected cost savings, valuation and suspension of share buybacks."
Negotiations
During the prolonged negotiations, Spiesshofer said that while GE controlled the pace of the sale process, he stuck to his guns on what he thought industrial solutions was worth. Part of the attraction is how the transaction will forge closer links between the two companies, with ABB a key supplier, he said during a Bloomberg TV interview.
"We have clearly articulated the current challenges but also the strength of the business," the CEO said. "When we look at the overall ratio between price and value creation potential, we find this acquisition very attractive."
A previously announced share buyback will be put on hold due to the transaction, the Zurich-based company said in a statement on Monday. The deal is expected to generate cost savings of about $200 million annually.
"On the face of it, we believe there was a lengthy process to reach this deal and it looks reasonable," Morgan Stanley analyst Katie Self said in a note. "The more pressing issue at hand, though, will be around the previously announced share buyback, which ABB is now putting on hold as a result of the acquisition, news we don't expect will be well received."
ABB shares closed unchanged at 23.93 francs in Zurich. Shares in GE rose 0.5 percent to $24.99 as of 12:09 p.m. in New York.
GE Overhaul
For GE, the transaction marks the first major portfolio change under CEO John Flannery, who took over on Aug. 1 and is trying to reverse this year's biggest stock slide on the Dow Jones Industrial Average. Under pressure from activist investor Trian Fund Management, GE agreed in March to deepen its cost-cut targets. Proceeds from the electrical-products division sale would be used to fund restructuring, the company has said.
Industrial solutions, one of GE's smaller divisions, has about 13,000 employees.
The sale is part of a broader reorganization of GE Energy Connections & Lighting, the company's least-profitable unit last year with margins of 2.1 percent. GE has also put its iconic light-bulb manufacturing operations on the market. The company is combining energy connections with GE Power.
Flannery, who handled mergers and acquisitions for GE in 2013 and 2014, has said he'll outline his plans for the Boston-based company and its portfolio in November. Under former CEO Jeffrey Immelt, the maker of gas turbines, jet engines and ultrasound machines tilted toward equipment manufacturing in recent years while jettisoning most finance and consumer operations.