Written by Brian Eckhouse. This article first appeared in Bloomberg Technology.
Even in the age of coal enthusiast President Donald Trump, clean-energy developers are finding plenty of interest in wind and solar power from businesses with sustainability targets, especially technology companies.
That was on display in a video tweeted Thursday by Amazon.com Inc. Chief Executive Officer Jeff Bezos, as he christened the 253-megawatt Amazon Wind Farm Texas in Scurry County. Amazon has bought more than 1.22 gigawatts of output to date from U.S. clean-energy projects, second only to Alphabet Inc.'s Google, with 1.85 gigawatts.
Corporations have agreed to buy 1.9 gigawatts of clean power in the U.S. this year, according to Bloomberg New Energy Finance, and are on pace to match the 2.6 gigawatts signed last year.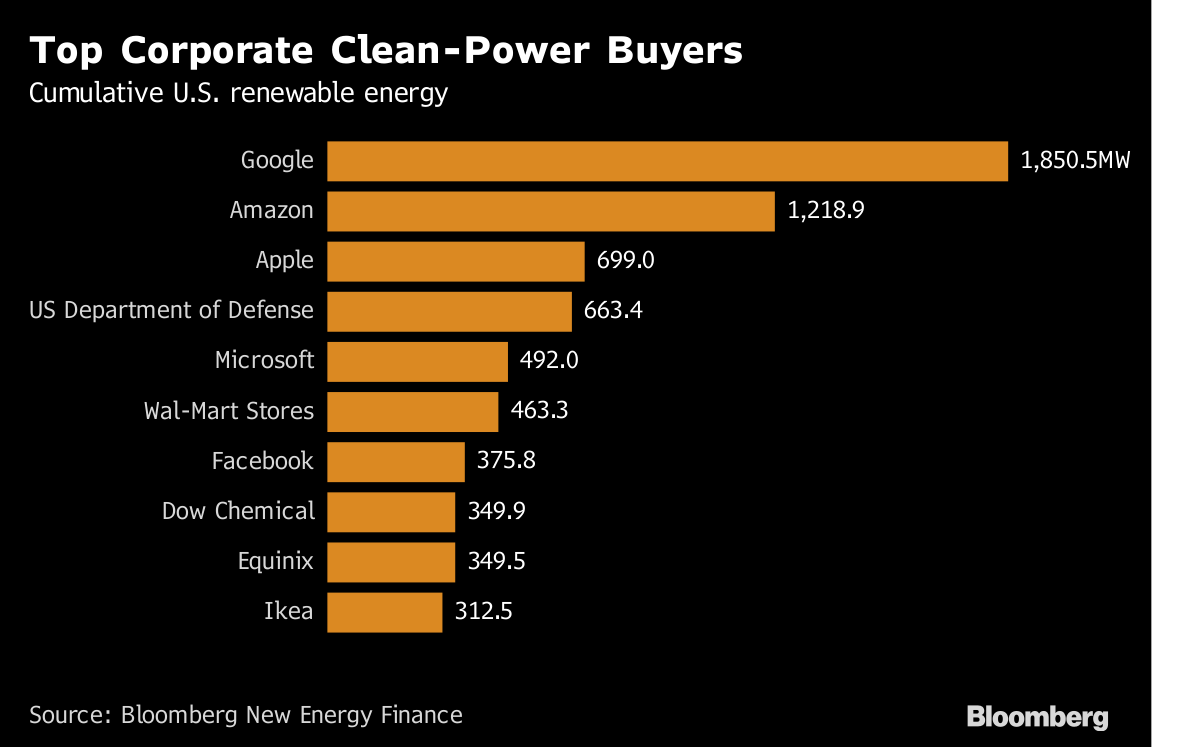 "Companies are declaring 100 percent renewable-energy targets," said Kyle Harrison, a New York-based analyst at New Energy Finance. "This will drive new-build regardless of government subsidies. Sustainability is a primary driver."
The Amazon Wind Farm Texas was built by Lincoln Clean Energy, an I Squared Capital Advisors company. It will deliver more than 1 million megawatt-hours of clean energy to the grid annually, Amazon said in a statement Thursday. It's among 18 Amazon wind and solar projects in operation, and the company has more than 35 projects in development.