Start your day with what's moving markets in Asia. Sign up here to receive our newsletter.
BHP Billiton Ltd. is in talks with potential buyers of its U.S. shale assets, acquired in a contentious $20 billion deals spree in 2011, and will delay a move into potash after months of public skirmishes with activist investors led by Paul Singer's Elliott Management Corp.
The reversal by the world's top miner comes after new Chairman Ken MacKenzie, who officially starts his job next month, met more than 100 investors in recent weeks in Australia, the U.S. and the U.K. amid demands from some shareholders for a change in strategy. BHP's stock in London rose to its highest in six months on Tuesday.
"We're talking to many parties and we're hopeful" of completing a small number of trade sales to divest the onshore oil and gas division, Chief Executive Officer Andrew Mackenzie told Bloomberg Television Tuesday in an interview, adding that the moves on shale and potash aren't the result of shareholder pressure. "We have been moving in this direction for some time" on shale, he said.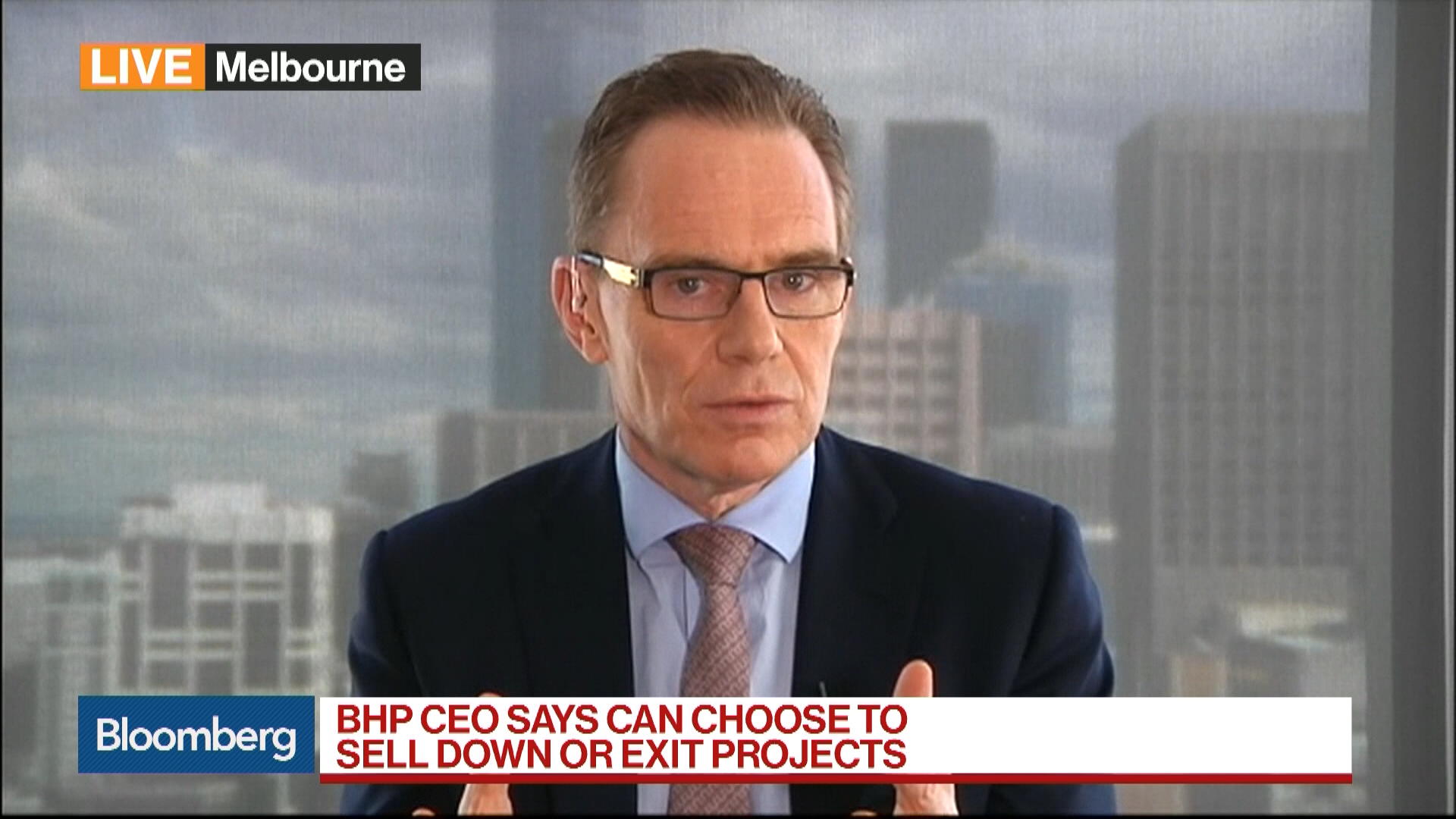 Missteps on strategy by BHP's leadership, including in the shale unit, have destroyed about $40 billion in value, according to New York-based Elliott, which launched a campaign to seek a range of changes in April. BHP's 2011 shale deals had been too costly and poorly timed, while the eighth-largest producer in U.S. shale didn't deliver expected returns, CEO Mackenzie said on an analyst call.
Elliott last month joined skeptics including Sanford C. Bernstein Ltd. and Argo Investments Ltd. in raising concerns that the $13 billion Jansen project in Canada could risk depressing already low potash prices. 
BHP likely concluded the shale and Jansen assets were "not going to generate the returns that is going to make the grade," said Macquarie Wealth Management Division Director Martin Lakos. "It's most likely the Elliott activity has accelerated the shale sales process."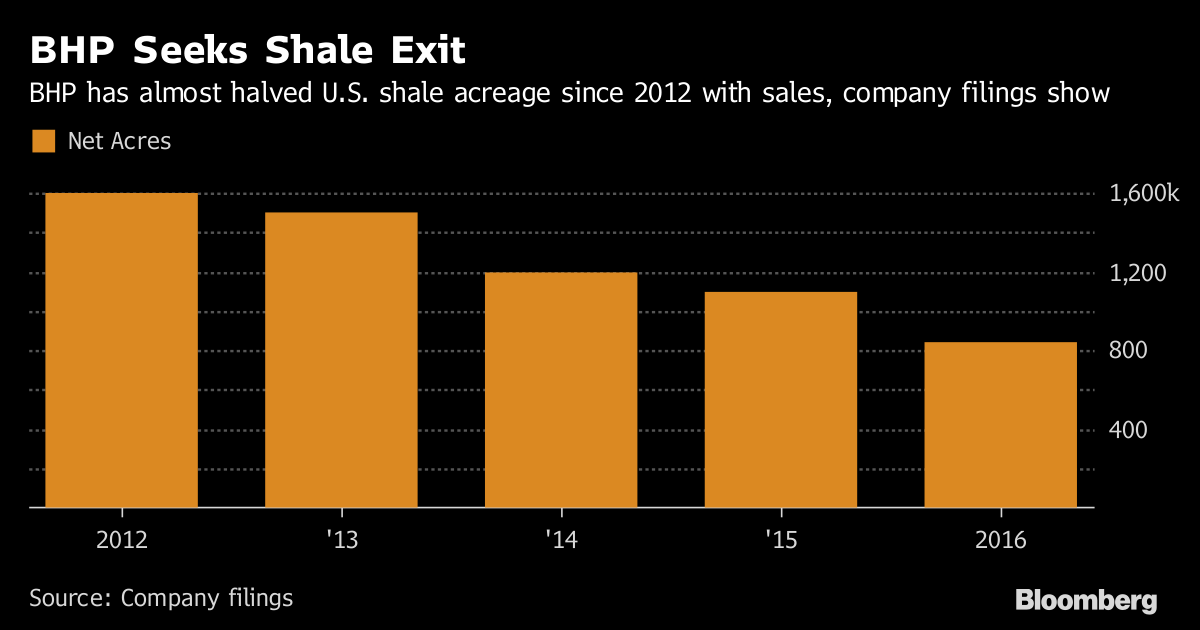 Deutsche Bank AG last week called on BHP to mothball the operation, citing potential low returns. It'll likely be two to three years before the potash market is in a position that would allow BHP to reconsider advancing the project, Mackenzie said.
BHP shares rose as much as 3.7 percent to 1,416 pence, the highest since Feb. 21, and were up 3.1 percent by 12:40 p.m. in London trading.
Discussions among BHP shareholders have been dominated by concerns over shale and potash, according to Craig Evans, a portfolio manager at Tribeca Investments Partners Pty, which holds the producer's shares. Tribeca and other investors have also pressed the case with BHP directly, he said.
"Elliott put the first balls in motion on this in calling them to task," Evans said. "It's no coincidence that we're talking about those issues now."
To read more on BHP's little-known oil giant, click here
Investors including AMP Capital, Schroders Plc, Escala Partners and Sydney-based Tribeca have added to criticism of BHP or offered support for some of Elliott's proposals in recent weeks. Elliott didn't immediately respond to a request for comment on the miner's latest decisions.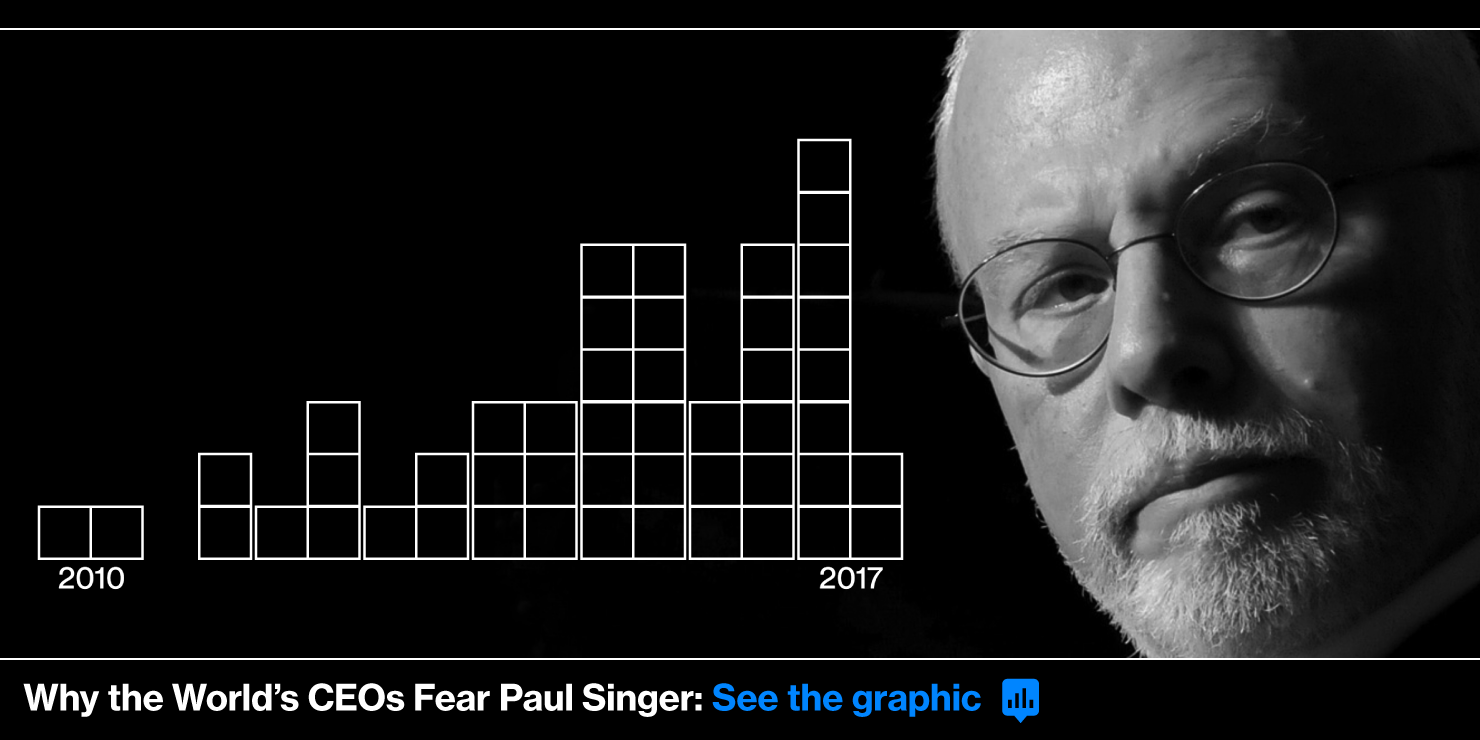 BHP will also study a potential demerger or initial public offering of the shale unit, the Melbourne-based producer said Tuesday in a presentation. "We are keeping the other options there so we can proceed with a reasonable amount of pace. For now, we think a trade sale would work best," Mackenzie said in the interview.
The U.S. onshore assets were free-cash flow positive in fiscal 2017, BHP said in a statement Tuesday, as it reported full-year earnings jumped five-fold on higher commodity prices. A sale of the shale unit could fetch about $8 billion to $10 billion, and may attract buyers including Anadarko Petroleum Corp., Macquarie Group Ltd. said in a July 24 note. Anadarko didn't immediately respond to an emailed request for comment.
BHP are going to get better value than they would have two years ago after the surge in crude oil prices from last year's 12-year low, David Lennox, an analyst at Fat Prophets, said on Bloomberg TV. The company has "probably picked an opportune time because we've seen the oil price come up from a bottom," he said.