China will set a deadline for automakers to end sales of fossil-fuel-powered vehicles, becoming the biggest market to do so in a move that will accelerate the push into the electric car market led by companies including BYD Co. and BAIC Motor Corp.
Xin Guobin, the vice minister of industry and information technology, said the government is working with other regulators on a timetable to end production and sales. The move will have a profound impact on the environment and growth of China's auto industry, Xin said at an auto forum in Tianjin on Saturday.
The world's second-biggest economy, which has vowed to cap its carbon emissions by 2030 and curb worsening air pollution, is the latest to join countries such as the U.K. and France seeking to phase out vehicles using gasoline and diesel. The looming ban on combustion-engine automobiles will goad both local and global automakers to focus on introducing more zero-emission electric cars to help clean up smog-choked major cities.
"The implementation of the ban for such a big market like China can be later than 2040," said Liu Zhijia, an assistant general manager at Chery Automobile Co., the country's biggest passenger car exporter that unveiled a new line for upscale battery-powered and plug-in hybrid models at the Frankfurt motor show last week. "That will leave plenty of time for everyone to prepare."
China Smashes EV Rankings as Germany Worries Over Diesel: BNEF
BYD, China's largest electric-vehicle maker, gained as much as 7.2 percent to HK$50.65 while BAIC advanced as much as 2.9 percent to HK$7.09 in Hong Kong trading. Guoxuan High-Tech Co., an EV battery manufacturer, rose as much as 5.3 percent to 33.70 yuan in Shenzhen.
While many global manufacturers from billionaire Elon Musk's Tesla Inc. to Nissan Motor Co. and General Motors Co. are racing to grab a slice of the electric-vehicle market in China, it is the local manufacturers that have found considerable success thanks to generous government subsidies.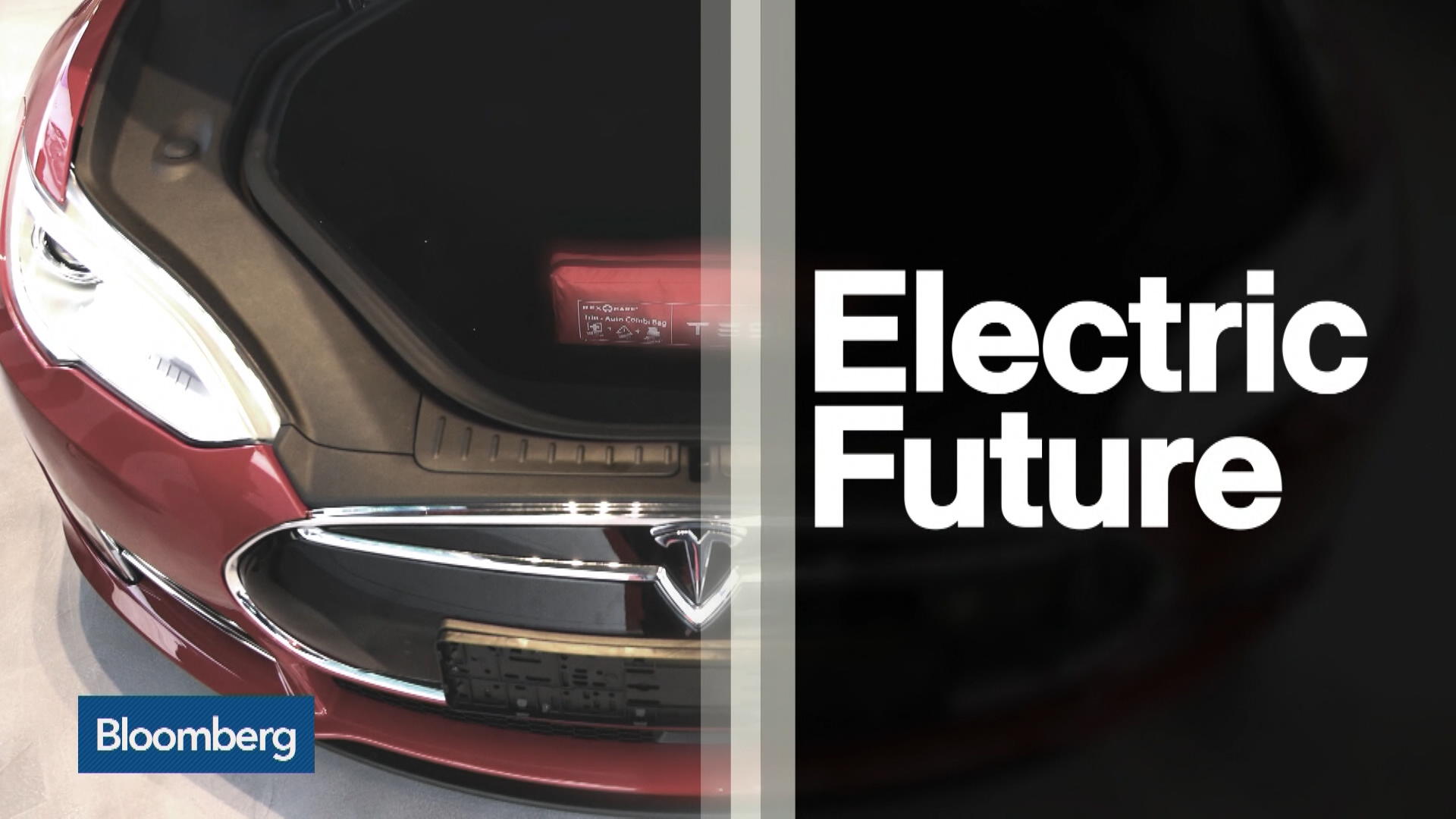 Leading the Pack
Warren Buffett-backed BYD led the pack in sales in the first seven months of this year, delivering 46,855 electric and plug-in hybrid vehicles, according to the China Passenger Car Association. Beijing Electric Vehicle, the EV division of state-owned BAIC Motor, followed with 36,084 units. In comparison, General Motors has sold 738 cars run on electricity since it launched the Velite 5 plug-in hybrid model at the Shanghai auto show this April. That is 0.04 percent of its 2.1 million vehicles sold in total in China during the seven months.
Besides subsidies that also are aimed at meeting the strategic goal of cutting expensive oil imports, the government plans to require automakers to earn enough credits or buy them from competitors with a surplus under a new cap-and-trade program for fuel economy and emissions.
Honda Motor Co. will bring its electric car for the China market in 2018, China Chief Operating Officer Yasuhide Mizuno said at the Tianjin forum. The Japanese carmaker is developing the vehicle with Chinese joint ventures of Guangqi Honda Automobile Co. and Dongfeng Honda Automobile Co. and will create a new brand with them, he said. Nissan, which unveiled an upgraded model of its Leaf EV last week, said it will introduce the car in China in 2018 or 2019.
Startup Electric SUV
Internet entrepreneur William Li's Nio will start selling ES8, a sport-utility vehicle powered only by batteries, in mid-December. The startup is working with state-owned Anhui Jianghuai Automobile Group, which also is in a venture with Volkswagen AG to introduce an electric SUV next year.
Why Electric Vehicles Are Coming But Not Yet Here: QuickTake Q&A
Tesla said in June that it's working with the Shanghai government to explore local manufacturing, a move that would allow it to achieve economies of scale and bring down manufacturing, labor and shipping costs.
Though Chin has announced its intentions, the process will be complicated and will take time for all the auto-sector regulators to come up with an implementation plan, said Zhang Yang, a vice president at Nio. But it will help set a clear direction for manufacturers, he said on the sidelines of the Tianjin forum. China has the world's largest scale of fossil-fuel vehicle production facilities.
Changing Lane
"This will ask everyone, from energy and technology sectors as well as traditional automakers, to change to the lane to develop new powertrains,'' said Zhang. "It's hard to say who can be the winners at the moment. All of us should stand the test of speed and endurance in this run.''
The U.K. said in July it will ban sales of diesel- and gasoline-fueled cars by 2040, two weeks after France announced a similar plan to reduce air pollution and meet targets to keep global warming below 2 degrees Celsius (3.6 degrees Fahrenheit). Norway and the Netherlands are considering a more aggressive way to put an end on fossil fuel cars years earlier than its European peers.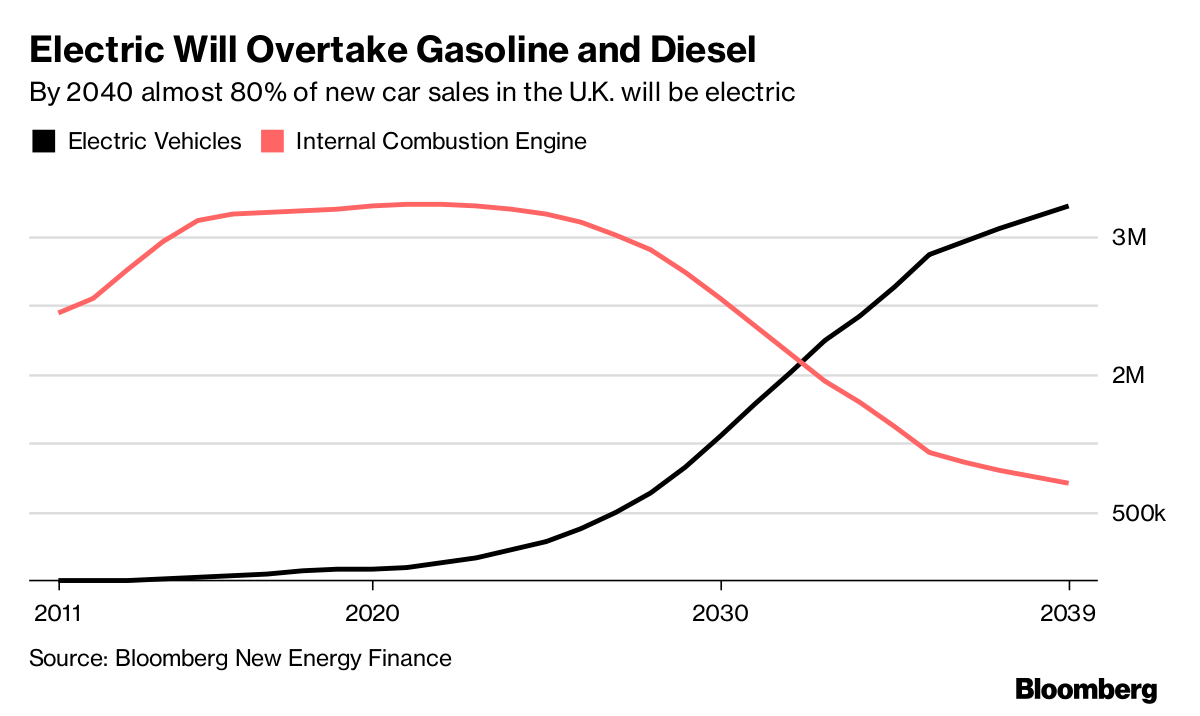 Chery's Liu said as newer technologies are developed in the meantime, the strongest among the manufacturers with better resources will adapt to the market and continue to dominate.
"Those who currently are outrunning the others in EVs will not necessarily continue to stay ahead," he said.