The latest threat to Japan's biggest utilities is growing in rural communities like Miyama, a town on the southern island of Kyushu with a population of about 38,000. It may spread to the big cities next.
Tired of its citizens forking over hard-earned yen to regional utilities and keen to promote renewable energy, Miyama became one of the first municipalities to start its own electricity retailer amid the deregulation of Japan's power market. Major cities like Kyoto, Yokohama and Sapporo — with a combined population of more than 7 million — are considering similar moves.
A fifth of Miyama's households now buy electricity from Miyama Smart Energy Co., which is majority owned by the local government and gets its electricity from renewable projects within its borders. The amount of electricity sold by Japan's small-scale operators, including municipalities, is expected to rise by nearly 70 percent by March 2021 according to researcher Fuji Keizai Group, as more participants jump into retailing after Prime Minister Shinzo Abe's government fully liberalized the market last year.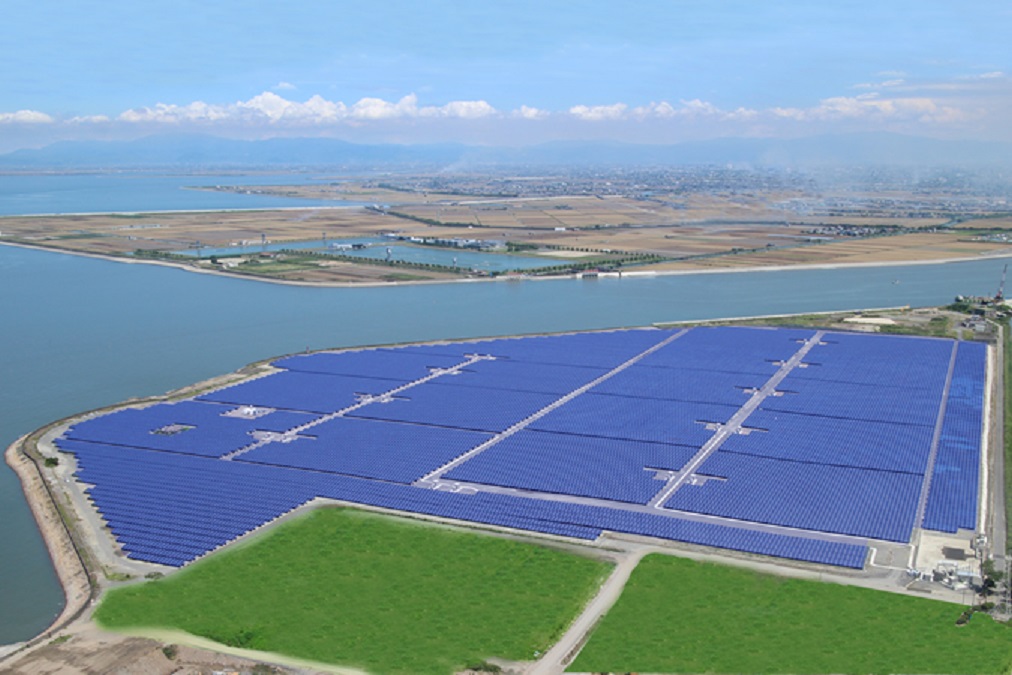 "By setting up a utility, the power bills that were once paid to companies outside of the city are now creating a cycle of economic return within our borders and we aim to return that profit in the services we provide to our citizens," Hiroaki Suekichi, an official in Miyama's energy department, said by email. "As a municipality, we want to help contribute to the shift toward a lower-carbon society."
Miyama is one of 31 Japanese cities and towns to begin selling power directly to citizens, according to a survey by the Asahi newspaper and Hitotsubashi University released in August. The trend is growing amid Japan's embrace of renewables and as entrenched utilities, which have at times limited connections to solar and wind projects, lose their dominance amid the deregulation.
Local Benefits
Eighty six cities and towns are looking at similar moves, according to the survey. Moreover, 37 percent of the municipalities that responded now have policies in place to boost renewable power, up from 16 percent in a 2014 review.
Kyoto sees power retailing as a way for citizens to buy electricity from clean sources, which would benefit local solar and wind facilities, according to a spokesman who asked not to be identified, citing internal policy. Selling electricity will also help the city's balance sheet, which relies heavily on tourism, he said.
Sapporo and Yokohama are also considering getting into retailing electricity as a way to meet environmental goals while boosting the local economy, according to spokesmen from both municipalities.
Japan's renewable capacity is forecast to nearly triple to 211 gigawatts by 2040 with small-scale solar panels accounting for more than half of the growth, according to Bloomberg New Energy Finance.
The nation's regional utilities have lost about 4.5 million residential customers, or 7.4 percent of their total, since the retail electricity market opened last year, data from the Organization for Cross-Regional Coordination of Transmission Operators shows. Tokyo Electric Power Co. Holdings Inc., the nation's biggest utility, has seen its customer base shrink by almost 10 percent, the biggest drop of any of the incumbent utilities.
'Bleak Picture'
"The combination of overall falling electricity demand, and losses to competition as well as losses to rooftop photovoltaic, means the incumbent utilities are facing a very bleak picture for domestic electricity sales," Miho Kurosaki, an analyst at Bloomberg New Energy Finance in Tokyo, said by email.
New power retailers of any kind increase competition, said spokesmen at Kyushu Electric Power Co., Hokkaido Electric Power Co. and Kansai Electric Power Co., declining to comment directly on the threat of municipalities selling electricity. A spokesman for Tokyo Electric said it recognizes many companies from different industries are entering the market, also without commenting directly on municipalities. The company's new president told reporters in June that overseas expansion is vital for its survival in the face of falling revenues at home.
Homegrown Power
Miyama Smart Energy is positioning itself as a way to support the local economy and use greener energy. The company sourced about 30 percent of its power from local renewable projects in the year ended in March, while Kyushu Electric, the region's biggest utility, sourced 12 percent.
The government of Miyama has invested in solar projects with combined capacity of 5.5 megawatts and provided subsidies for households to install rooftop solar panels. More than 10 percent of its citizens have rooftop panels, compared with a nationwide average of about 7 percent.
"We expect these municipal power retailers to seek out smaller-scale renewable generation, rather than conventional power assets –- capitalizing on local energy security, the scalability of renewable energy and growing environmental concerns," said Georgina Hayden, head of energy and renewables at BMI Research. "We expect more to emerge over the coming years as power sector reform progresses."