Private equity firm Energy Capital Partners has reached an agreement to buy U.S. power generator Calpine Corp. for $5.5 billion in cash, people familiar with the matter said.
Energy Capital may announce the takeover as early as Friday, the people said, asking not to be identified because the information isn't yet public. Calpine investors would get $15.25 a share as part of the deal, which is valued at more than $17 billion including debt, they said.
Calpine is one of the few publicly listed U.S. power generators still selling supplies directly into wholesale power markets. These companies have seen their margins squeezed by cheap natural gas, a surge in renewable energy resources and subsidies that some states have created for nuclear power. The rout has touched off a wave of consolidation with companies including FirstEnergy Corp. and American Electric Power Co. looking to get out of the business altogether.
Calpine declined to comment. Energy Capital couldn't immediately be reached for comment.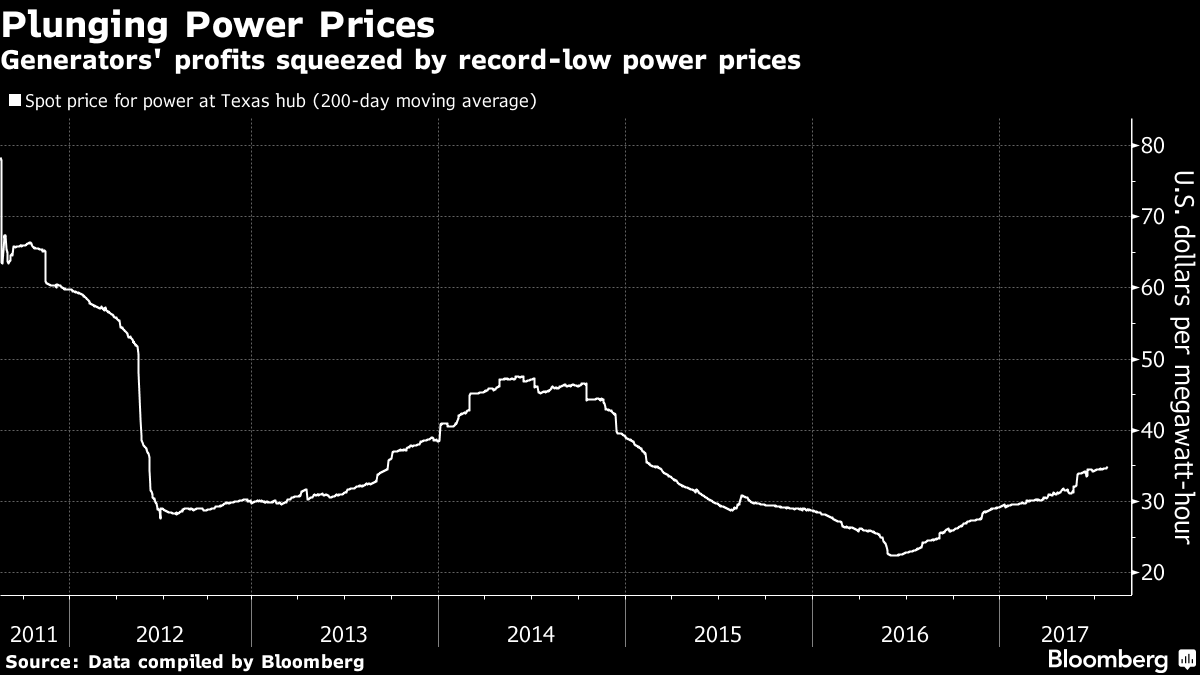 Energy Capital has secured co-investors and limited partners for the Calpine deal, according to one of the people familiar with the matter. Calpine was up 9.2 percent at $14.74 in after-markets trading at 7:59 p.m. New York time Thursday. The shares closed at $13.50, giving the Houston-based generator a market value of $4.87 billion.
Energy Capital has become one of the most active private equity investors in the U.S. power sector. It formed a joint venture last year with Dynegy Inc. to buy Engie SA's U.S. power portfolio for $3.3 billion and agreed to sell its stake in that joint venture to Dynegy before the deal closed. The investor was Dynegy's largest stakeholder as of June, based on data compiled by Bloomberg.
Energy Capital also bought a natural gas plant from Calpine in South Carolina in 2012 for more than $400 million. Calpine owns 80 power plants and has about 6.5 million retail customers in California, Texas and the U.S. Northeast.
In addition to selling electricity, Calpine gets payments from power grid operators for guaranteeing future capacity when they need it. In one capacity auction in May, Calpine cleared 5.3 gigawatts for a total of about $326 million in capacity revenue for the year starting June 2020.