Europe and China are stepping up their coordination in the battle against global warming, a top EU official said, as the U.S. mulls re-engaging in a landmark Paris agreement to cut greenhouse gases.
The 28-nation European Union will press ahead with efforts to protect the environment by shifting to a low-carbon economy and reducing dependency on fossil fuels, said Frans Timmermans, first vice president of the European Commission, in an interview in Brussels. The EU accounts for about 12 percent of global emissions and China for around 20 percent.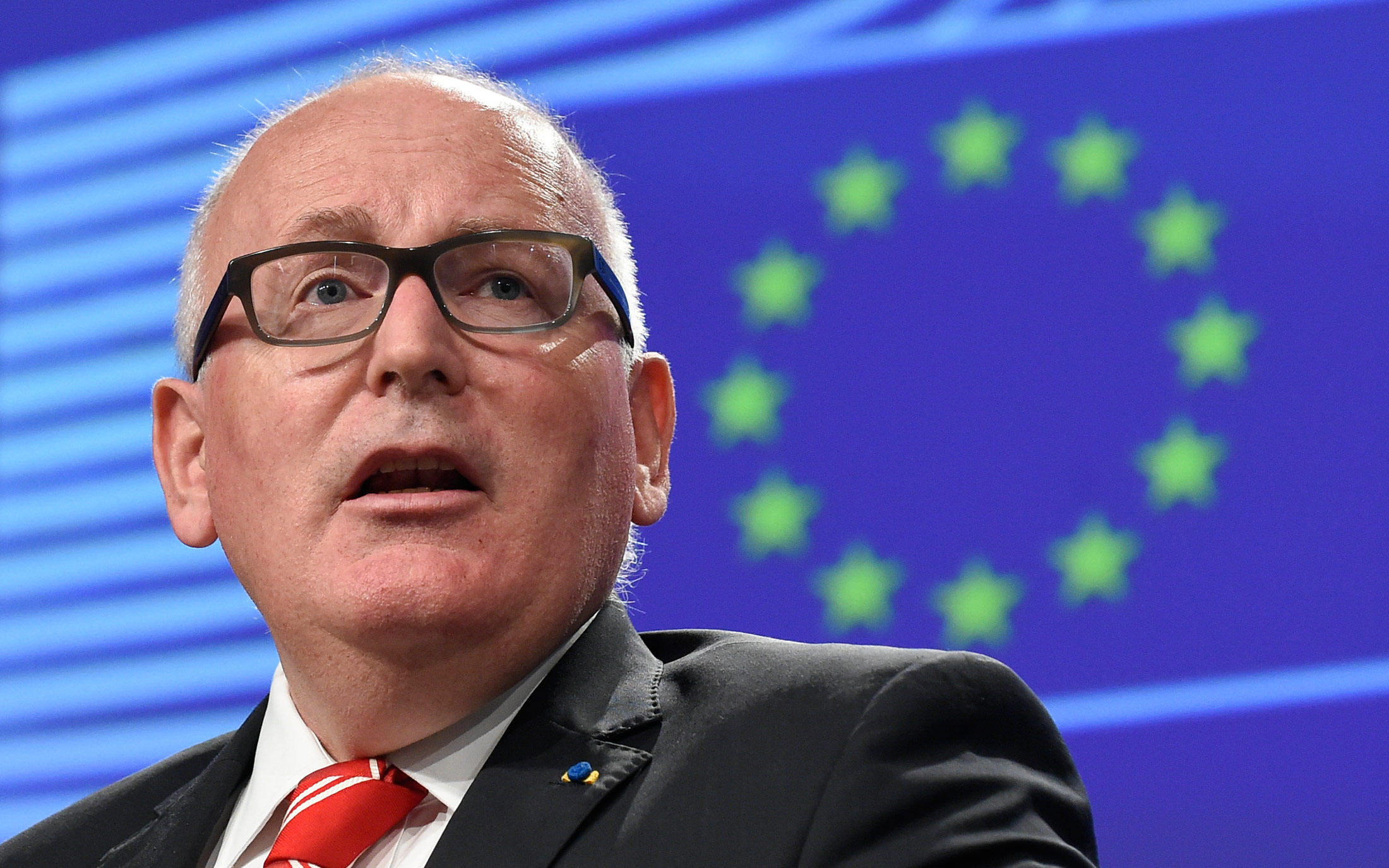 "The Chinese are faced with such a challenge that you can see the sense of urgency prevailing there more and more, and the willingness to cooperate with us is getting stronger and stronger," Timmermans said. "People are suffocating in the cities in parts of China. They know they need to do something urgently about this. And in some areas they're moving at incredible speed."
To meet its carbon-reduction targets, set at 20 percent by 2020 and 40 percent by 2030, the EU has moved to sustainable energy sources and established the world's biggest carbon market. With China intensifying its fight against air pollution and the EU helping the government in Beijing to design a nationwide cap-and-trade program, investors are awaiting political signals about a future link between the two systems and closer cooperation on clean energy technologies.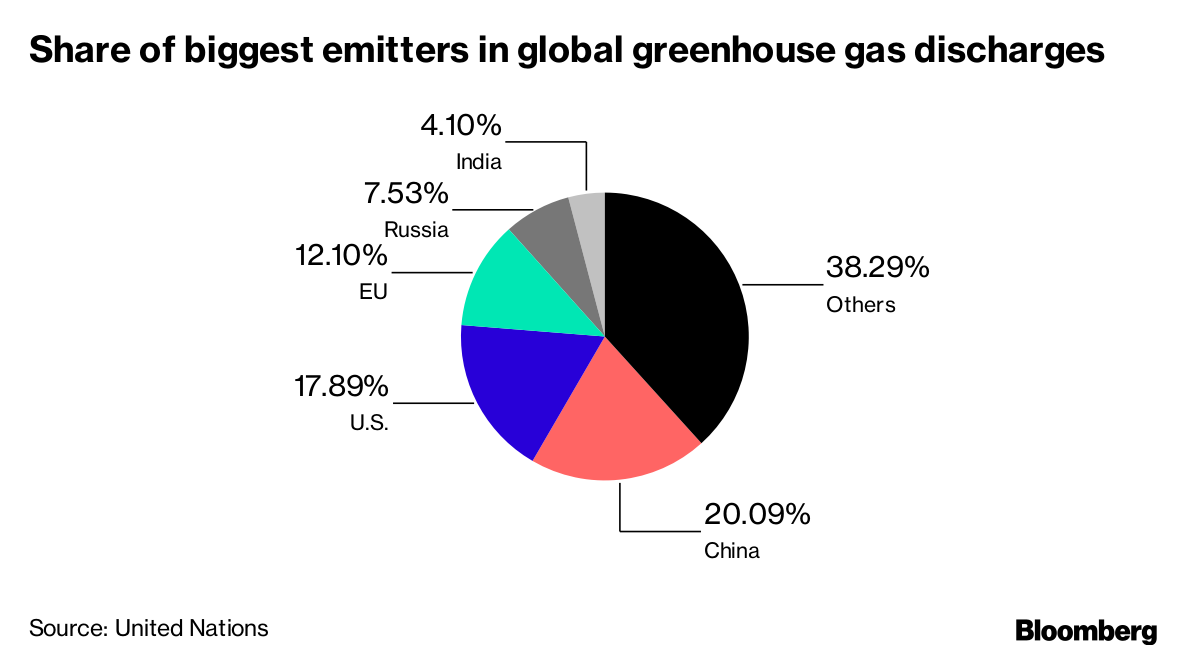 Trump Re-Engaged
In what could be a game-changing development in the fight against global warming, U.S. officials said over the weekend that the administration of President Donald Trump could reverse its previous decision to abandon the Paris climate accord. Trump, who has called climate change a hoax perpetrated by the Chinese, last month began the formal process of exiting from the agreement.
Speaking from Montreal on Saturday, EU climate chief Miguel Arias Canete said in an interview that the U.S. had signaled it wants to re-engage with the Paris Agreement from within, rather than withdrawing from the pact outright and then attempting to renegotiate it.
"Under the right conditions, the president said he's open to finding those conditions where we can remain engaged with others on what we all agree is still a challenging issue," U.S. Secretary of State Rex Tillerson said on Sunday.
Agreed in December 2015, the deal united more than 190 countries in a pledge to work toward limiting fossil-fuel emissions. The EU's Canete made the comments about a change of stance after meeting with Everett Eissenstat, deputy director of the U.S. National Economic Council.
"The willingness not just in Europe, but also globally, to not let this fall apart is very strong," Timmermans said. "Perhaps this summer I was a bit shell-shocked because of the decision of the Trump administration, but also people I think are encouraged by the fact that many, many in the U.S. see it differently."
Timmermans, who is due to address a World Economic Forum conference in New York on sustainable development on Monday and Tuesday, said he expected the fight against climate change in the U.S. to be driven by cities and citizens.