By Brian Parkin
The cost electricity from the next bunch of onshore wind farms in Germany fell by a quarter in a government auction for power purchase contracts run by the regulator Bnetza.
Bidders dominated by citizen groups won about 1 gigawatt of capacity at an average price of 4.28 euro cents per kilowatt-hour (5.03 U.S. cents/KWh), the Bonn-based agency said on Tuesday. That's a reduction from the average of 5.71 cents/KWh from the first contest of its kind held in May and much lower than the average of 5.70 euro cents/KWh estimated by Bloomberg New Energy Finance for prevailing prices across the region.
The result confirms that the wind farms due to be built in the next decade are among the cheapest forms of electricity, rivaling fossil fuels including coal and natural gas.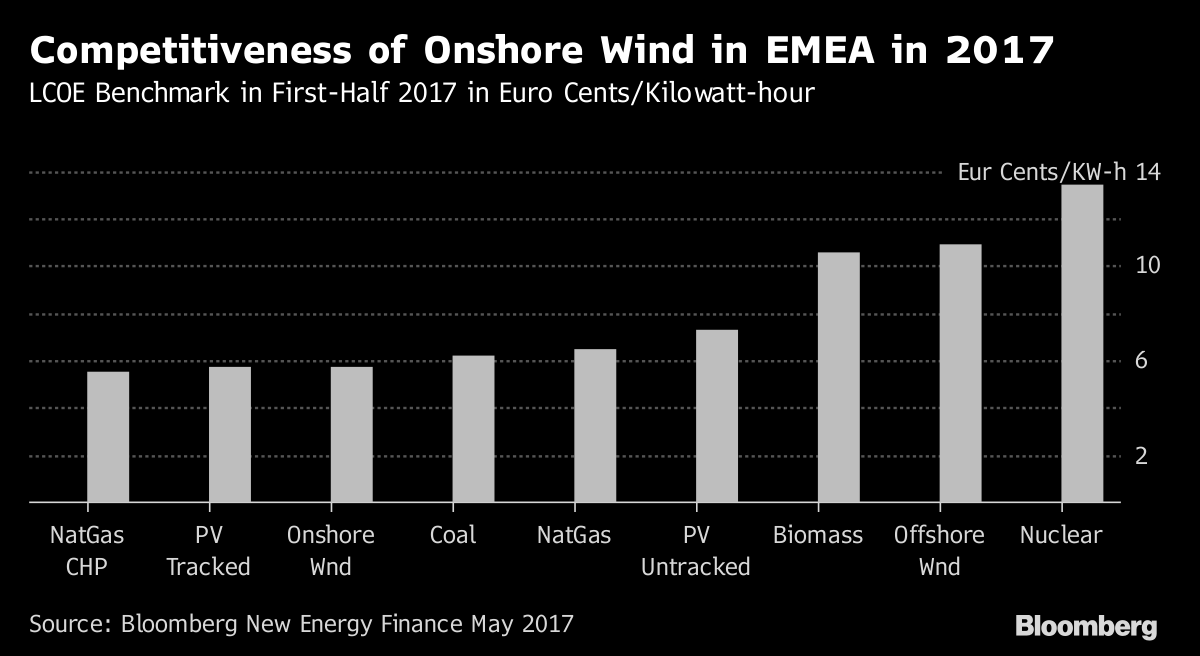 While the German government hailed the falling costs of onshore power as evidence that auctions are succeeding in bringing down the cost of clean energy, both the volume put out to tender and auction rules are drawing fire from critics.
Some 5.6 gigawatts of onshore power is being tendered in total this year and next, a larger volume than tenders for offshore capacity, solar, biomass or combined heat-power plants.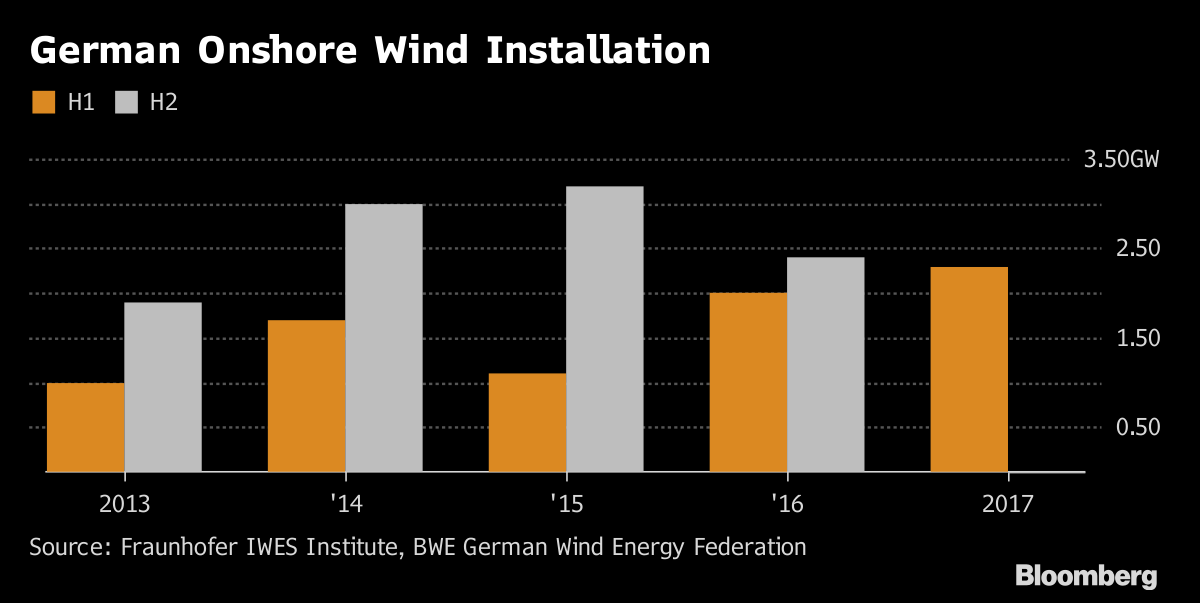 Lawmakers from Chancellor Angela Merkel's Christian Democrats signaled that they may seek a cut in onshore auction volume after the election. Turbine makers including Nordex SE say that auction rules tilted in favor of citizen groups mean that projects may never get built, robbing suppliers of sales.