Written by Mathew Carr and Brian Parkin. This article first appeared in Bloomberg Technology.
Germany's Chancellor Angela Merkel finds herself in a bit of a pollution pickle.
After she promised voters just before the September general election that Europe's biggest economy would find a way to meet its emissions target no matter what, her government is now signaling it may miss the 2020 goal.
But a potential solution is at hand. Germany could comply by helping reduce emissions abroad using international carbon markets, although it would cost several hundred million euros, according to Bloomberg New Energy Finance in London. The trade route to meet 2020 targets is already used by nations from Japan to Norway as well as the European Union.
While the German government hasn't specifically said trading is an option for now, the idea has resonance this week as delegates from almost 200 nations meet in Bonn for the latest United Nations-led climate talks. Proponents say buying and selling rights to pollute are the most cost effective way of tackling global warming as emissions are near a record and 2017 is poised to become the hottest year yet.
"It will provide a monumental signal if Germany comes out and supports international carbon trading," said Jeff Swartz, director of climate policy at South Pole Group, which sells carbon credits and advises companies on the transition toward renewable energy.
The market route would probably give Germany's coal-heavy utilities led by RWE AG a stay of execution as it would reduce the need for power stations to close to meet the target. But it would probably contradict calls from Siemens AG to Deutsche Telecom AG and Aldi Group urging Merkel's new government to design a clear policy for exiting the dirtiest fuel.
Trading is the most effective way to curb emissions across the EU, but other policies, national and international, are also necessary, according to an Environment Ministry spokesman in Berlin. Germany has previously said it wanted to achieve the target through domestic reductions.
It would cost about 180 million euros ($208 million) for the country to meet the non-binding goal with UN credits, which were created under the Kyoto protocol that Merkel helped negotiate in the 1990s, said Jahn Olsen, an analyst in London for Bloomberg New Energy Finance. The value of those credits plunged 99 percent since 2008 because only a few countries have committed to use them to meet targets.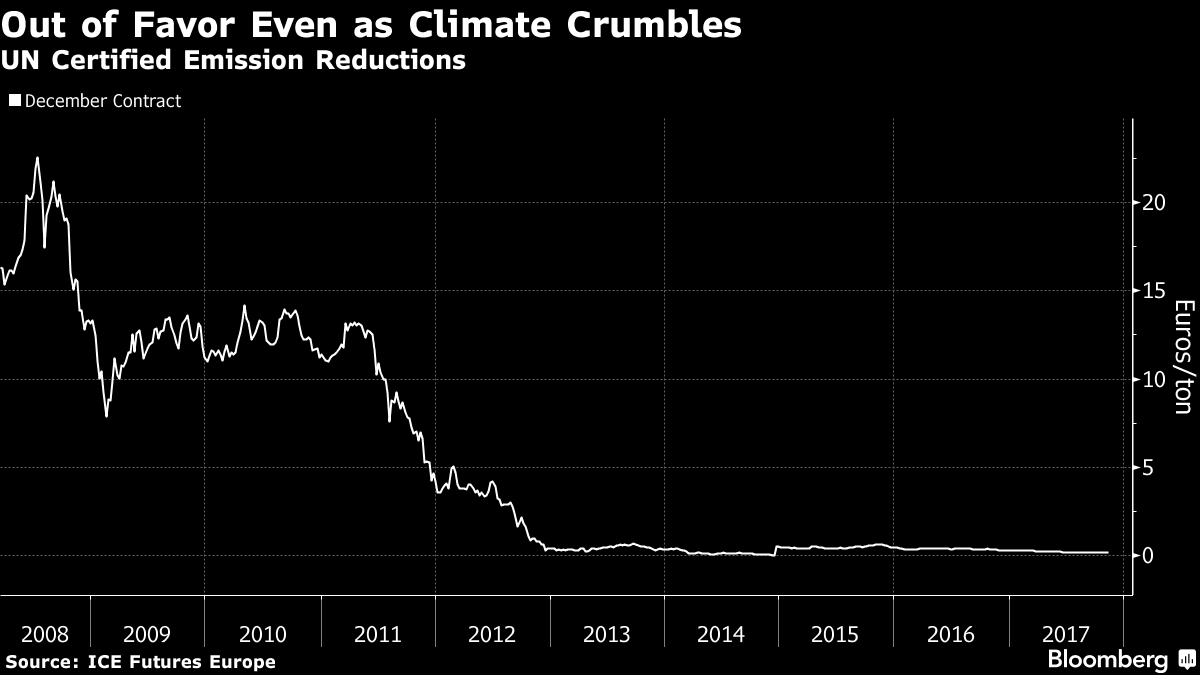 Purchasing European Union allowances would set the nation back about 500 million euros after futures surged more than 70 percent since May, Olsen said.
Germany is likely to miss its 40 percent cut by 2020 from 1990 levels by at least five percentage points, the government said last week.
The Bonn talks are setting rules that will apply after this decade. As many as half the countries negotiating plan to use carbon trading as a way to meet targets. The World Bank last year estimated trading can cut the cost of climate protection by 32 percent through 2030.
Biggest Emitter
But it may be tough to get nations to agree rules of cooperation needed for international trade. There are already big disagreements, according to UN documents. Some environmental lobby groups are also suspicious trading may worsen global inequality and say it isn't the right way to spur effective climate protection.
RWE, Europe's biggest producer of greenhouse gases, is hoping lawmakers will allow trade because that would protect the climate as well as potentially prevent early closures of some of its fossil-fuel plants as well as those owned by other producers. Germany still relies on burning coal for about two-fifths of its electricity.
While stopping short of suggesting how Germany should meet its 2020 emission target, Tom Glover, RWE Supply & Trading's chief commercial officer, said the nation could pay others to cut emissions so it can meet future targets and help prevent new coal-burning stations being built.
"This is an opportunity to do something sustainable in the world," he said. "We could be injecting money into these developing countries to reduce their carbon."
Instead of putting solar panels in the U.K.'s Birmingham for example, "where it rains all the time," projects could be part-funded by Europe and installed in Africa, he said.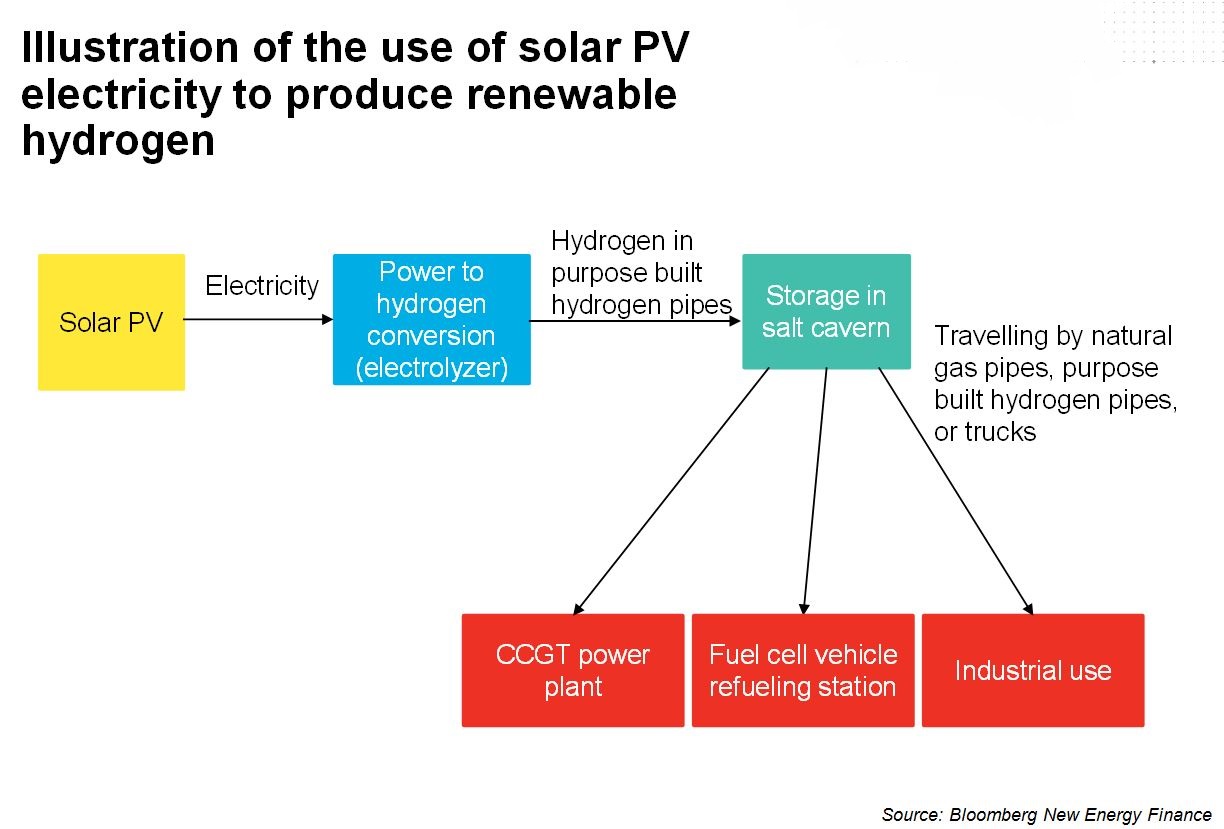 As new technologies develop, it might make sense to use carbon trading to help finance the production of clean fuel using those African plants, reducing the need for new fossil-fuel industries. Excess power would drive electrolysis, separating water into hydrogen and oxygen.
"You could produce hydrogen carbon free, then put that hydrogen into a gas engine in Europe," Glover said. "That might become a cheaper overall, end-to-end process."