By Benjamin Robertson
Hanergy Thin Film Power Group Ltd.'s former chairman, Li Hejun, has been barred from serving as a director on the board of any company in Hong Kong for eight years after a court ruled that he was involved in misconduct related to the running of the former solar giant.
The ruling also covered four other independent non-executive directors that were issued with bans of varying lengths after they were found to have misled shareholders and failed to discharge their duties appropriately, according to Hong Kong's High Court, which was acting on a case instigated by the Securities and Futures Commission. Zhao Lan and Wang Tongbo received 4-year bans, while Xu Zheng and Wang Wenjing were barred for three years.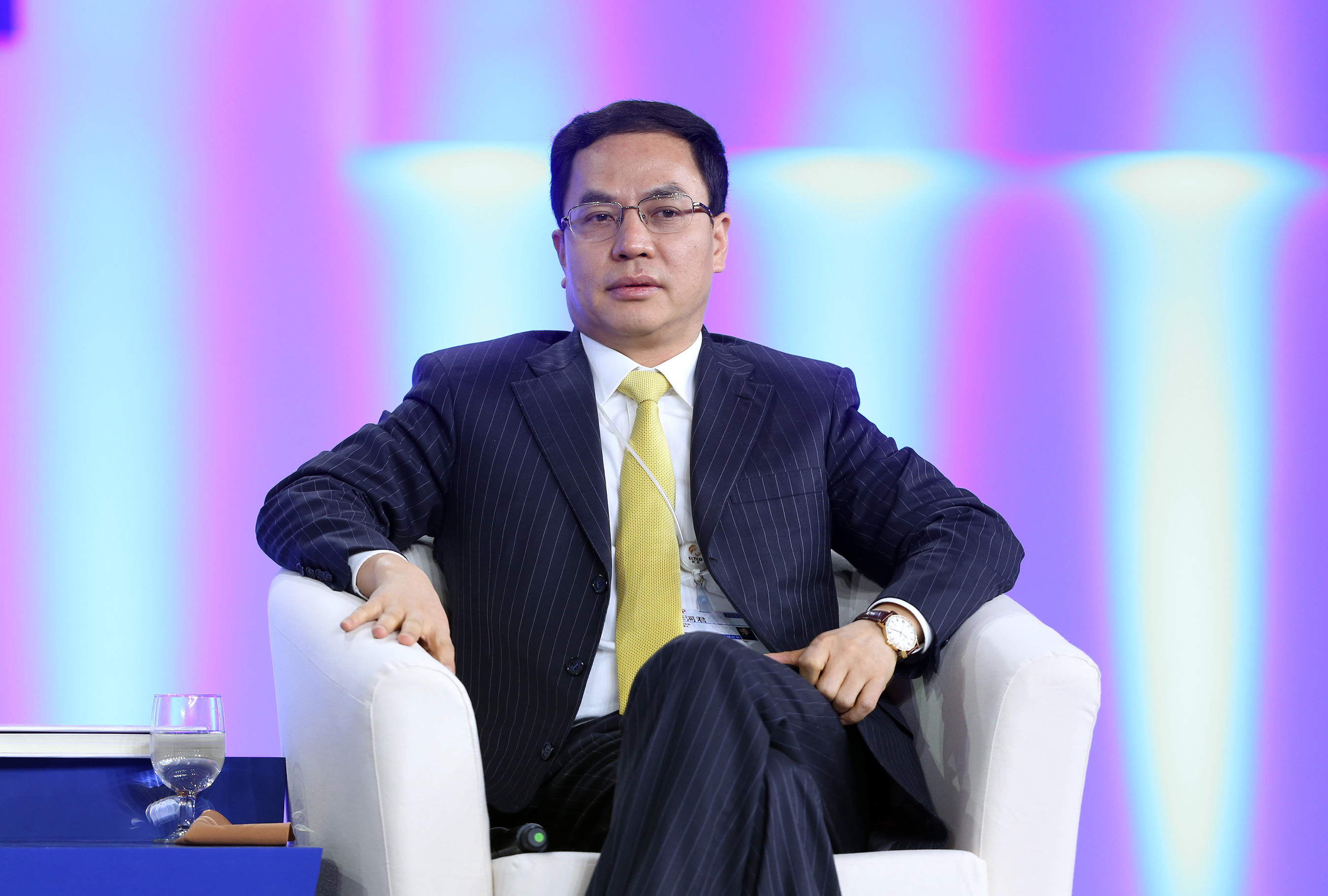 The rulings mark the latest chapter for the solar equipment maker, whose six-fold run-up in its share price made it more valuable than Twitter Inc. and briefly propelled Li to the title of China's richest man in 2015. His reign ended abruptly after the stock plummeted 47 percent in a single day and trading was suspended. The SFC confirmed it was investigating the company in a statement issued a week later and the stock hasn't traded since.
The defendants "failed to take proper steps to recover outstanding receivables" worth HK$3.28 billion ($419 million) for 2014 and HK$2.03 billion for 2015, and failed to inform shareholders about the viability of Hanergy's business model, the SFC had argued, according to details in Monday's judgement.
The penalty against Li and the four others fell short of the maximum disqualification period of as much as 15 years.
Linda Chan, representing Li and the four others had argued that the five should have faced the minimum period of disqualification as they weren't as culpable as the regulator made out.
Hanergy's Hong Kong-based spokesman was in a meeting and couldn't immediately comment, said a woman who answered the company's office phone.
Li withheld financial information from independent non-executive directors and favored his own interests ahead of Hanergy, the SFC argued, according to the judgement.
Hanergy remains in talks with the SFC to lift the share suspension, the firm said on Aug. 25 as part of a first-half earnings statement. The company said it's working toward satisfying the requests of regulators and that Li has given a personal guarantee to secure some of Hanergy's debt. The company has hired auditors to review its accounts, engaged financial advisers and promised to improve disclosure.
Speaking in court last week, Chan said related party transactions highlighted as problematic by the SFC were voted on by shareholders, and that it was unfair to blame directors on events that in some cases took place before they were elected to the Hanergy board. She objected to insinuations that Li tried to hide loan details.
The court judgment noted there was no allegation of fraud or that Li had made any direct personal gain from the transactions, and noted his cooperation with the SFC's investigation.
The SFC had also asked the court to compel Hanergy Holding Group Ltd. to pay outstanding receivables owed to the listed company.
Hanergy Thin Film's first half-profit plunged 70 percent as revenue declined 13 percent to HK$2.85 billion. Hanergy's parent company, led by Li, accounted for 37 percent of sales in the six months through June, more than double the proportion of a year ago, according to the filing.
Li stepped down as chairman and executive director of Hanergy Thin Film in May 2016. He remains chairman and chief executive officer of Hanergy's closely-held Beijing-based parent company.