By Jamie Butters and Mark Chedlak
BMW AG and Nissan Motor Co. are offering big discounts in the San Diego area that can knock $20,000 off the cost of a new electric car when combined with state and federal incentives.
In a promotion with San Diego Gas & Electric, the brands are dangling a $10,000 discount, on top of a federal tax credit worth as much as $7,500 and a state rebate worth $2,500. When combined, those cut the cost of a base BMW i3 nearly in half and slash the price of a Nissan Leaf by almost two thirds.
While electric cars have drawn attention this year as Tesla Inc. introduces its long-anticipated Model 3, the dearth of models offering both affordability and ample driving range has hurt demand. The San Diego promotion illustrates just how much of the bill companies are willing to foot to get consumers interested in battery-powered vehicles, which accounted for just 0.5 percent of U.S. auto sales in the first half of the year.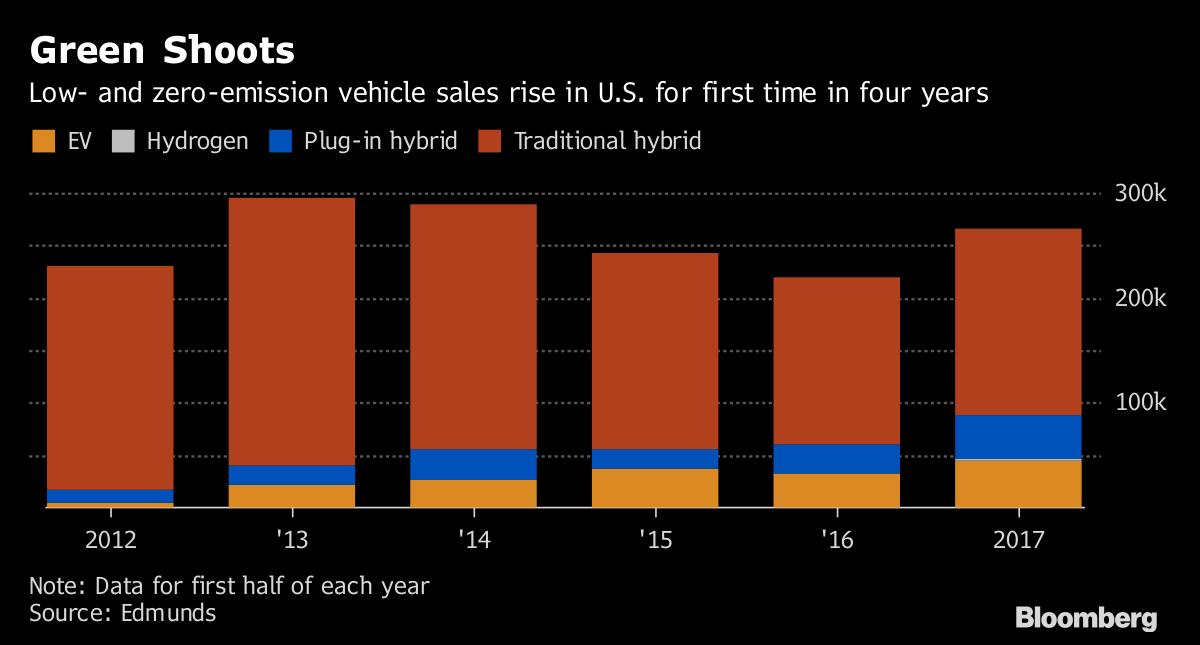 California utilities have asked state regulators to approve more than $1 billion in spending on car-charging infrastructure as the state ramps up efforts to put people in EVs. Fueling vehicles with electrons offers utilities a rare opportunity for growth amid stagnant demand due to increased use of energy-efficient appliances and lighting. Under SDG&E's promotion, car buyers have to prove they're one of the utility's customers to snag the discount.
To help meet Governor Jerry Brown's goal of having 1.5 million zero-emission vehicles on state roads by 2025, California's legislature is considering a bill to offer as much as $10,000 in rebates at the time of purchase to support EV sales. The state's existing $2,500 rebate rises to as much as $4,500 for low-income families.
Federal incentives begin to phase out after each automaker exceeds 200,000 electric-car sales, which could start to happen for some manufacturers as soon as next year.