Hong Kong upgraded the storm warning to the highest for the first time in five years and canceled its morning trading session as Severe Typhoon Hato drew closer to the financial center.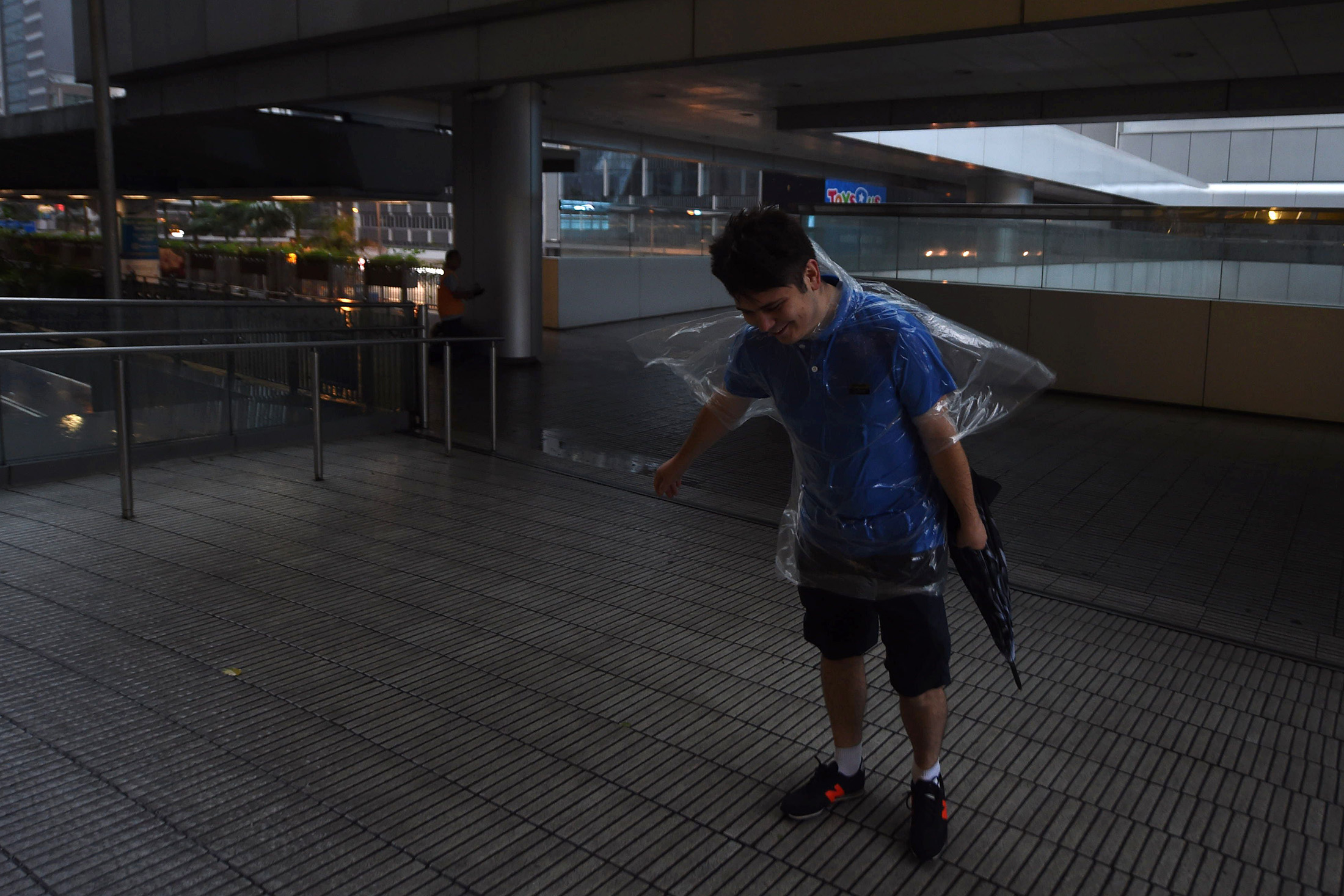 The Hong Kong Observatory issued No. 10 Hurricane Signal at 9:10 a.m. local time. It's the first time since Typhoon Vicente in July 2012 that the city has issued the highest storm warning. Should the signal remain in effect by noon, trading on the world's fourth-largest equity market will be scrapped for the day, according to Hong Kong Exchanges & Clearing Ltd. rules.
At 9 a.m., Severe Typhoon Hato was centered about 80 kilometers south of Hong Kong, the Observatory said. It is forecast to move west-northwest at about 25 kilometers per hour toward the vicinity of the Pearl River Estuary. Hato, named after the Japanese word for pigeon, is expected to skirt about 50 kilometers to the south of Hong Kong in the coming few hours.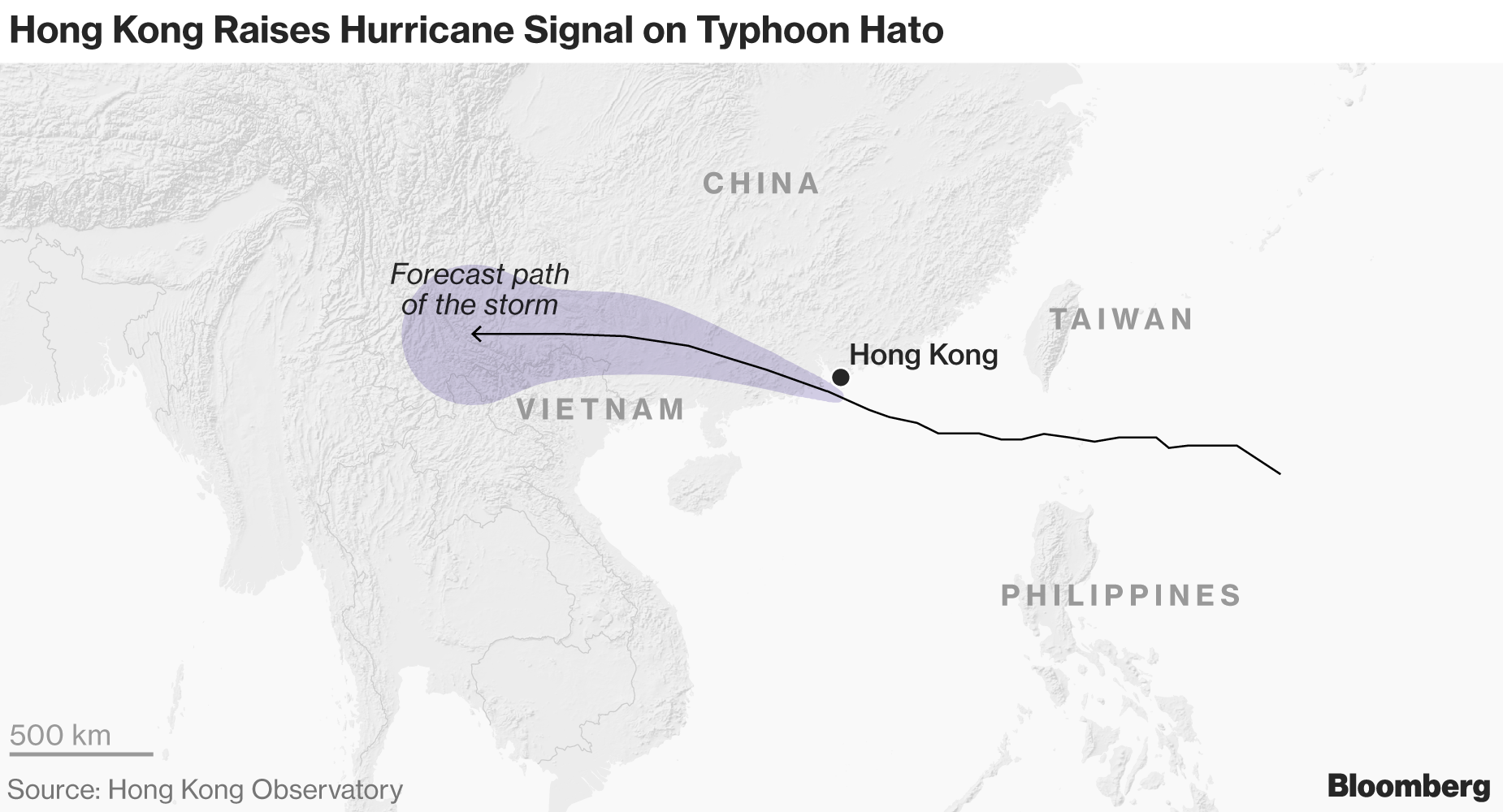 About 420 flights have been canceled at Hong Kong International Airport, according to the Airport Authority. Cathay Pacific Airways Ltd. said a majority of flights to and from Hong Kong between 6 a.m. and 5 p.m. on Wednesday have been suspended.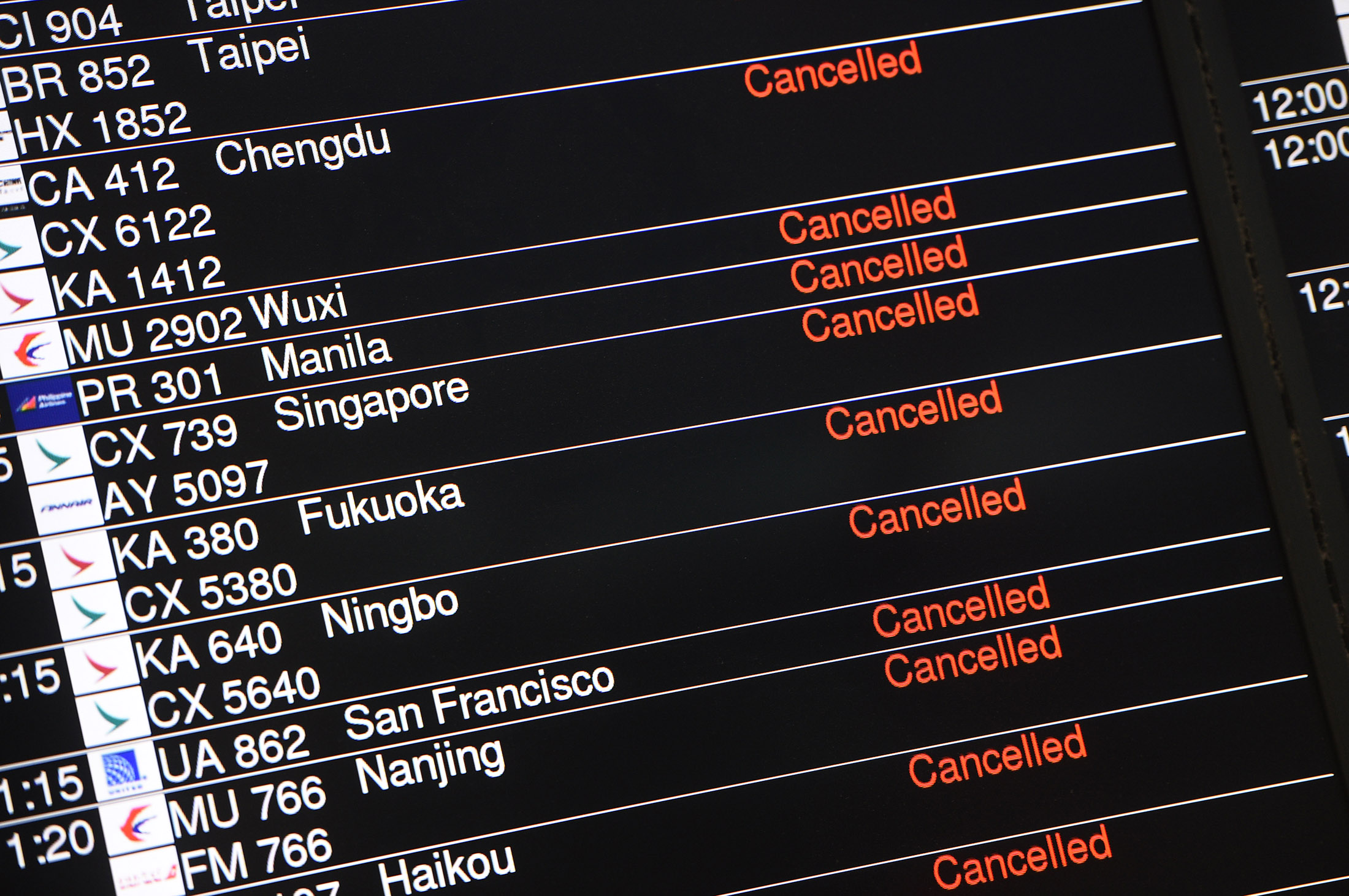 Most businesses close and much of the city's public transport shuts down with the hoisting of the No. 8 signal. MTR Corp. has canceled train services in open sections and maintained limited services underground on an adjusted schedule. All schools were closed for the day and the government opened temporary shelters. Several trees fell onto a highway in the Wan Chai business district, while traffic remained light as most people weren't going to work.
The last time the city had to scrap full-day trading was in October 2016, when Typhoon Haima forced schools to close and airlines to suspend flights.