Written by Jess Shankleman. This article first appeared in Bloomberg Technology. 
The U.K. might soon be powering its lights with energy that comes from the trash.
A Danish energy company is working on new machines that sort household trash from recycling, while rapidly breaking down organic materials like food to create power from biogas produced by the process.
Dong Energy A/S, which runs hundreds of wind turbines in the North Sea, says its plant 30 kilometers (19 miles) outside of Manchester is one of the first to use enzymes on an entire waste stream and then combine it with recycling sorting technology. That would be particularly helpful in cities where space is at a premium and small apartments often have room for only one trash bin.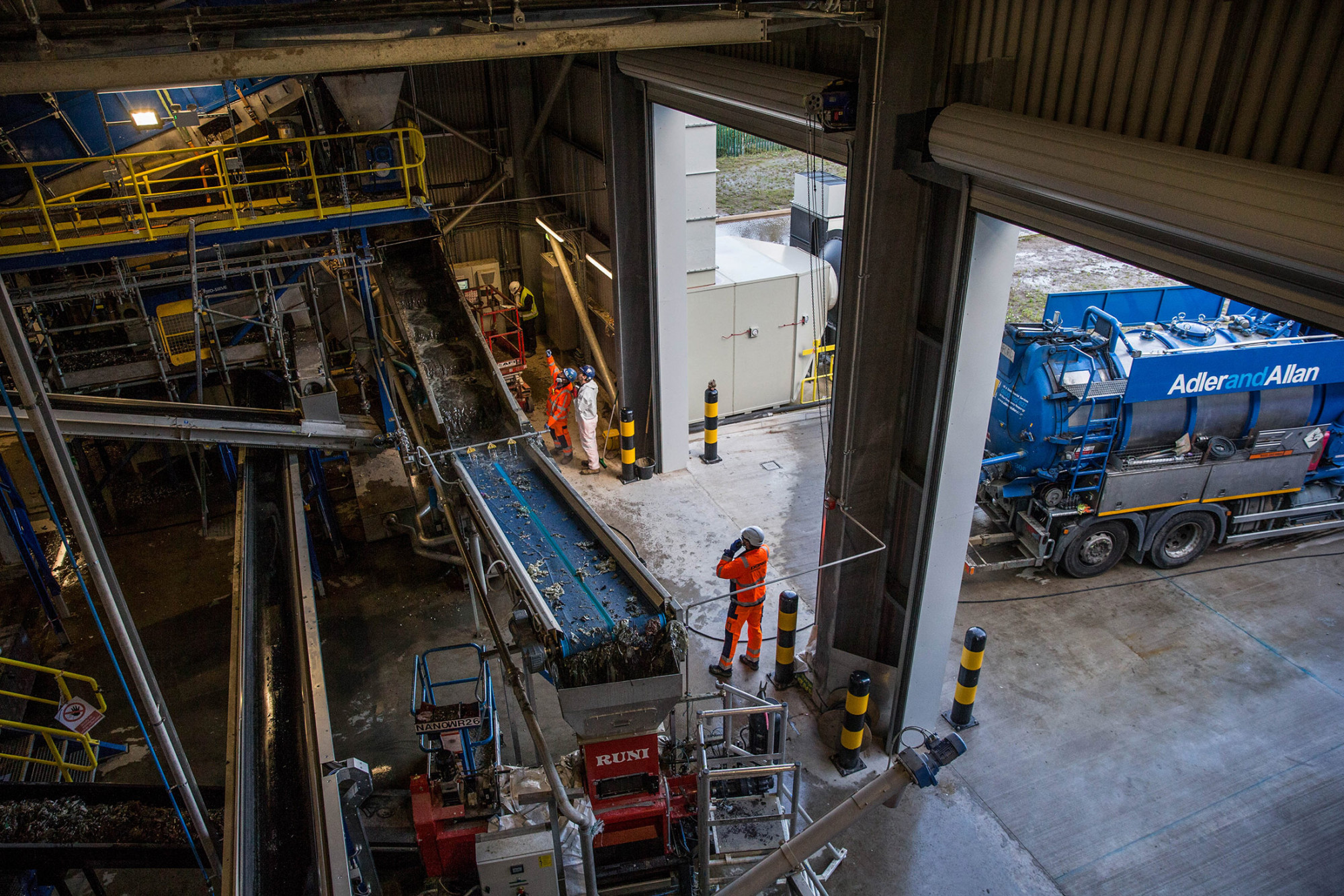 The sorting hall at Dong Energy's Renescience waste energy plant in Northwich. Photographer: Matthew Lloyd/Bloomberg
The process "is a useful option for local authorities and waste companies that have not yet rolled out separate food waste collections," said Charlotte Morton, chief executive of the Anaerobic Digestion & Bioresources Association.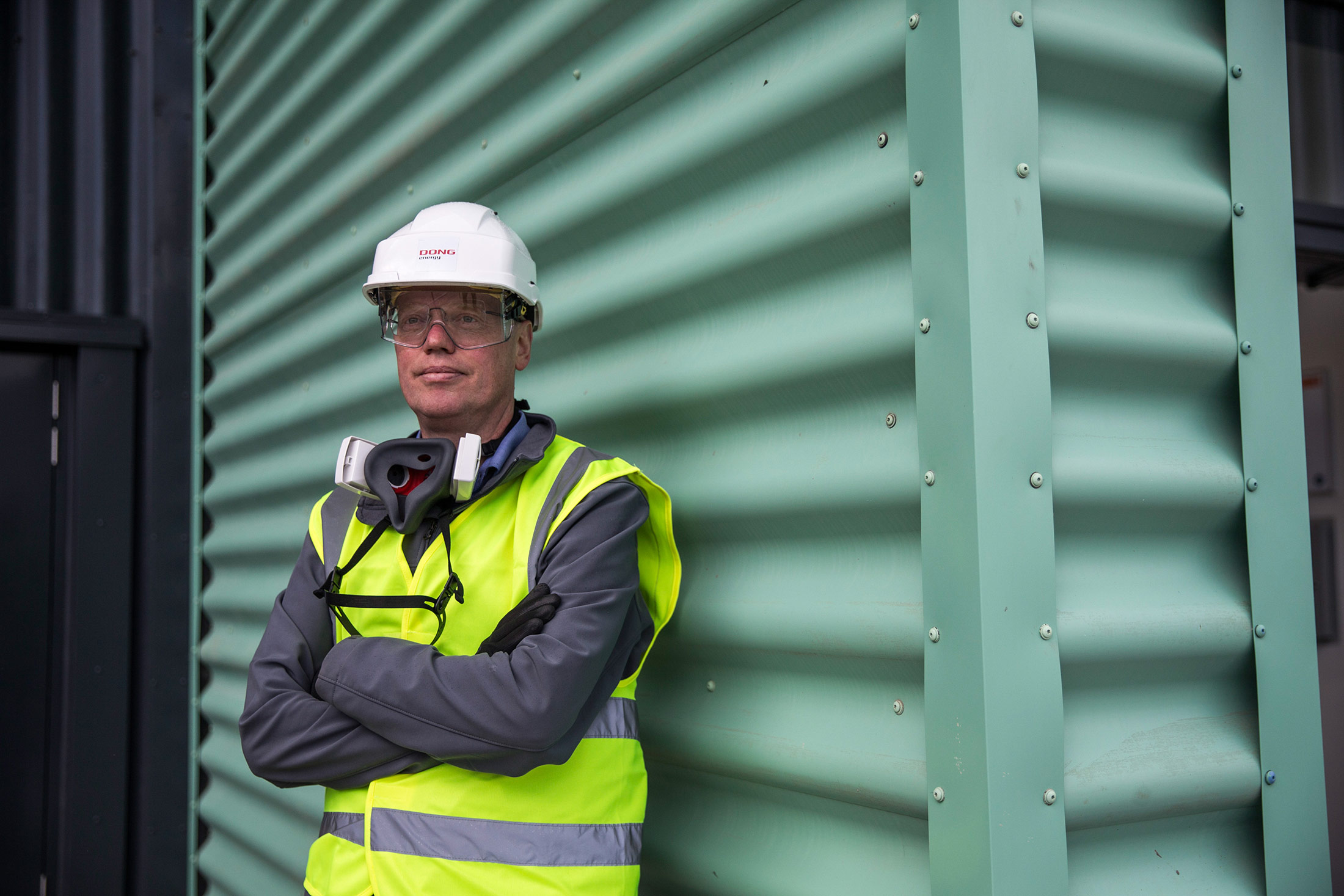 Thomas Dalsgaard. Photographer: Matthew Lloyd/Bloomberg
Dong, which is changing its name to Oersted, says its "Renescience" plant in Northwich will be finished at the end of this year at a cost of 600 million krone ($95 million). It will help deal with Britain's mountains of waste, about a quarter of which goes to landfill dumps, where it releases the potent greenhouse gas methane as it rots.
"If everything goes well, this is going to be a big showcase that people will come to from all over the world to see," Thomas Dalsgaard, executive vice president of thermal power and bioenergy at Dong, said in an interview at the plant.
The Renescience process starts with a giant claw that crunches into a mountain of trash and it ends with seven different types of material—from plastics to metals and biogas, that can be used to create electricity, recycled or sold on to a scrap yard. Nothing goes to landfill.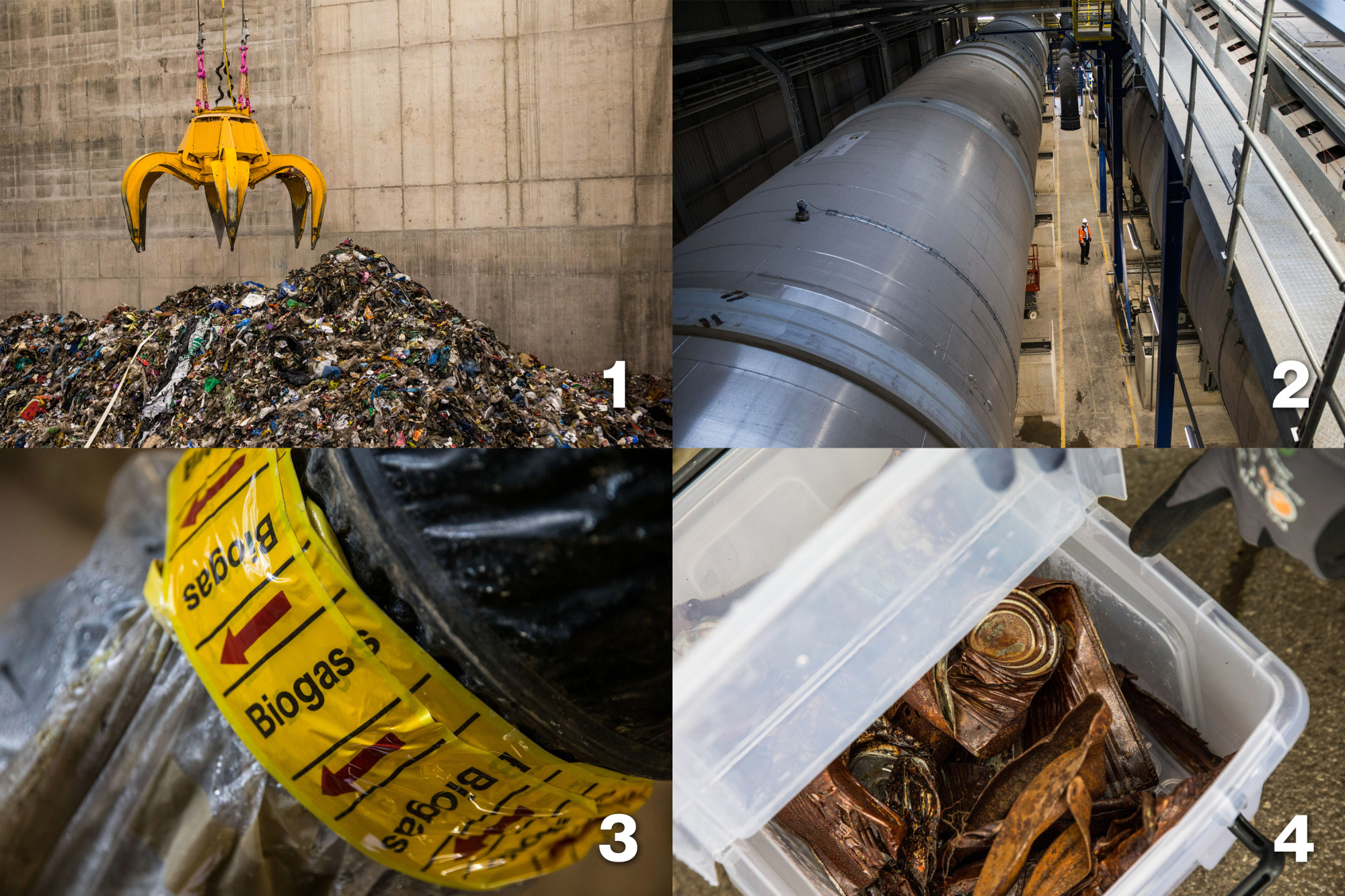 Photographer: Matthew Lloyd/Bloomberg
The Renescience process.
Step 1: A giant claw crunches into a mountain of trash.
Step 2: The trash is cleaned with enzymes for 12 hours.
Step 3: The resulting organic matter "slurry" goes to an anaerobic digestion plant, where it can be used to create electricity.
Step 4: The leftover materials, now clean and reusable, are sorted into various categories such as ferrous metals (pictured) and plastic.
Renescience enzymes, like those found in washing powder, clean trash for 12-hours in tanks 50 meters (164 feet) long, speeding up the decomposition process and taking organic materials to an anaerobic digestion plant where it's used to create electricity.
Anything that's left is sorted through a series of ballistic separators, conveyor belts, magnets and shredders to give the finished clean and reusable products. While some leftovers from the process are currently incinerated, Dalsgaard said that will stop by 2020.
"You can be lazy and have a good conscience with Renescience, and you can also solve an issue about space and we can solve whatever residuals would be from household sourcing," he said.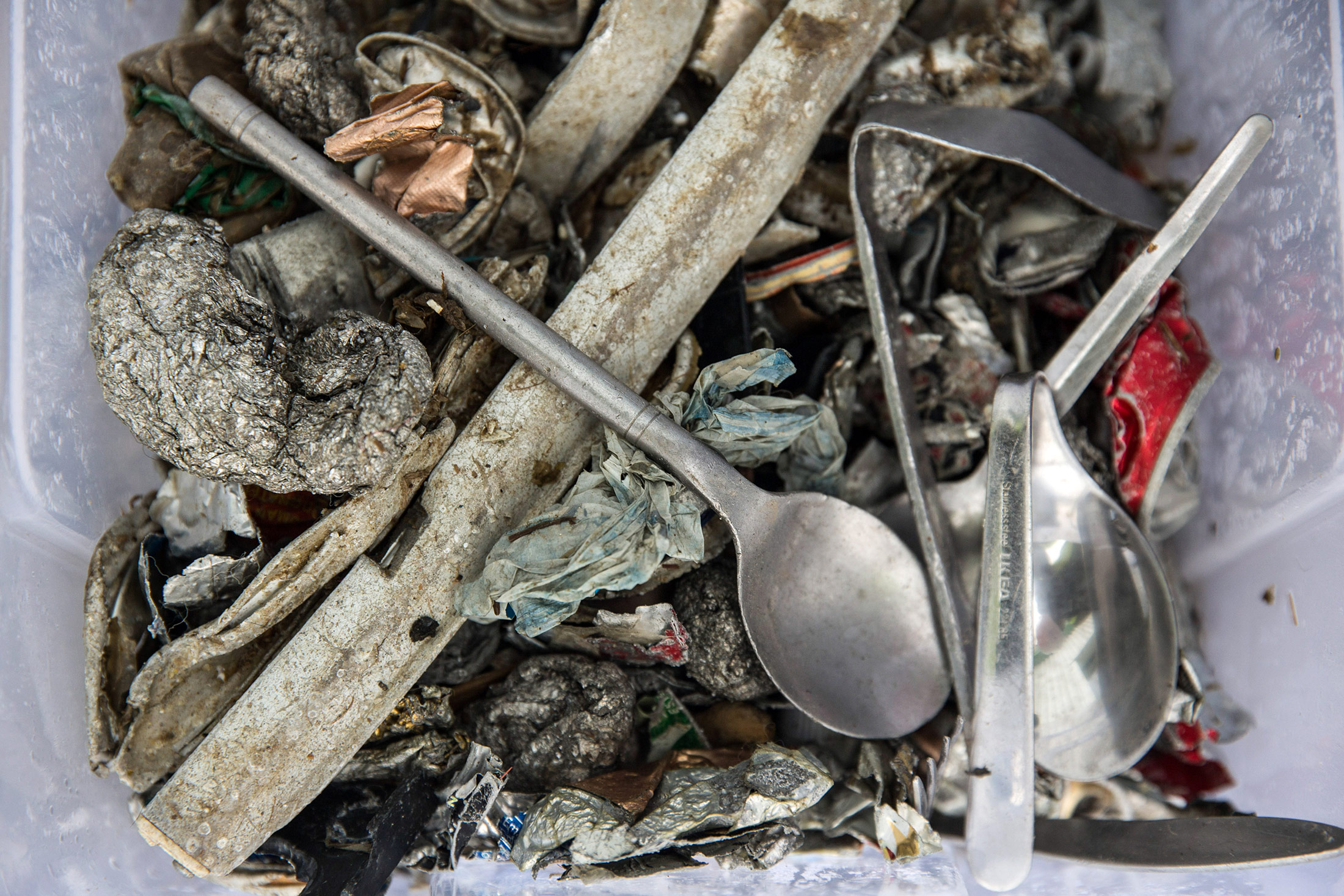 Sorted non ferrous metal at Dong Energy's Renescience waste energy plant. Photographer: Matthew Lloyd/Bloomberg
In fact, he reckons Renescience is better than home sorting because any waste food, like ketchup at the bottom of a plastic bottle is turned into electricity rather than washed away.
If the technology proves a success, Dong has plans to develop a series of plants across the U.K., Europe and the world, including Malaysia. Britain was the ideal place to start because filling landfills with mountains trash are getting more expensive.
Crucially, the biogas that drives the engines can create a steady flow of power to back up intermittent electricity generated by wind and solar. That could provide an alternative to plans for costly new nuclear power stations like the once being built at Hinkley Point.
"We would argue that offshore wind in a country like this is very close to being baseload, so combined with decentralized generation in multiple sites and storage, it could be a cost effective alternative to nuclear," he said.