1) China's Building the Equivalent of Three Gigafactories
Elon Musk gets all the attention. But small companies in China have plans to build battery factories that can supply an additional 120 gigawatt-hours of power a year by 2021. By comparison, Musk's Tesla plant in Nevada will have the capacity to make 35 gigawatts-hours of battery cells annually when finished in 2018. The Chinese factories will make enough juice to supply batteries for around 13.7 million Toyota Prius Plug-in Hybrids per year, according to Bloomberg New Energy Finance. Demand for these batteries is going gangbusters thanks to electric vehicles and energy storage systems. China's market share for lithium-ion battery production is expected to grow to 65 percent from 55 percent by 2021. U.S. production is roaring ahead but its market share is still relatively small: It's expected to grow to 17 percent, up from 10 percent.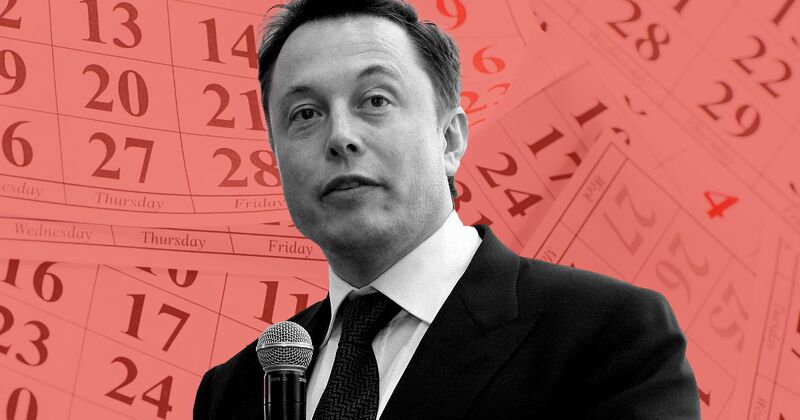 Elon Musk. Source: Getty Images
2) Even Billionaires Get Foreclosed On
For the second time in a month, a condo at a high-profile Manhattan apartment building is going into foreclosure. An apartment that sold for $50.9 million in December 2014 is scheduled to be auctioned on July 19, Bloomberg's Oshrat Carmiel reports. It isn't clear who owns the apartment in One57, which is a high-rise on a part of West 57th Street known as "Billionaires' Row." Property records simply list shell company One57 79 Inc. as the owner. A one-year, $35.3 million mortgage was due in full last year to Luxembourg bank Banque Havilland, which is now proceeding with the foreclosure sale.
3) Amazon's Robots Are Ready to Go Grocery Shopping
We know Amazon wants to bring down prices at Whole Foods, which it's buying for $13.7 billion. One way to do that is to cut costs in distribution, an area right in Amazon's wheelhouse. The online shopping behemoth has already targeted immediate savings, likely in places such as warehouses, Bloomberg reports. "That's where Amazon really excels," said Gary Hawkins, CEO of the Center for Advancing Retail and Technology, a Los Angeles nonprofit that helps retailers and brands innovate. In Amazon's warehouses around the country, thousands of robots have been moving books and other products for years now. The challenge will be how they can handle delicate items such as strawberries or avocados.
4) America's Aircraft Carriers Could Become Obsolete
They're big, they're impressive, and they're super expensive. But Bloomberg's Justin Bachman reports that the U.S. Navy's aircraft carriers could be unnecessary, thanks to new technology. Missiles like those under development by China and Russia will have a long range and force carriers to stay farther out in the water. Meanwhile, the strike range from carriers has decreased. Some experts recommend that the Navy pivot to using more unmanned aircraft and submarines. "Naval aviators … are accepting a world where the carrier has less relevance in higher-end fights, against high-end adversaries," said Paul Scharre, senior fellow and director of the technology and national security program at the Center for a New American Security. The Navy first launched an aircraft off a carrier in 1922, and it now maintains a fleet of 11.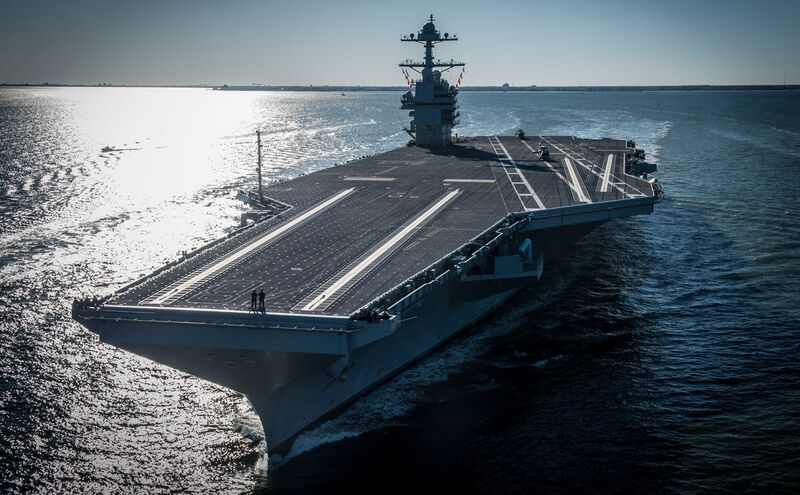 The future USS Gerald R. Ford. Photographer: U.S. Navy/Getty Images
5) Where the World's Wealthiest Spend Their Weekends
Every city has its nearby getaway for the rich. Bloomberg's James Tarmy put together a guide to the equivalent of the Hamptons in cities around the world. They have to be "very high-end, but very low-key," said Michaela Keszler, a real estate broker with Douglas Elliman. Easy access by car (or plane or helicopter) is key, as are high real estate prices with staying power.
Curious? Here's a sampling of cities and their very own Hamptons:
Hamburg — Sylt
L.A. — Ojai
Milan — Lake Garda
Munich — Kitzbühel
Paris — Dinard
São Paulo — São Sebastião
Toronto — Muskoka

A float plane sits docked outside of a cottage on Lake Joseph in the Muskoka region of Ontario, Canada. Photographer: James MacDonald