This article first appeared in Bloomberg Technology. 
Overwhelmed by the three-hours-plus vision statement served up by Xi Jinping today? A quick word search reveals a lot.
Bloomberg Intelligence crunched the rhetoric in the Chinese-language version of the president's speech to the 19th Communist Party congress. The results are emblematic of China's bid to pivot away from the smokestack industries that delivered it double-digit growth as public dissatisfaction over pollution and food scandals mounts.
Xi used the word "environment" and other related terms 89 times in Wednesday's monologue, while his predecessor Hu Jintao mentioned it 74 times in his 2012 address, according to the BI analysis. Reference to the "economy," meanwhile, dropped to 70 from a hefty 104 five years ago.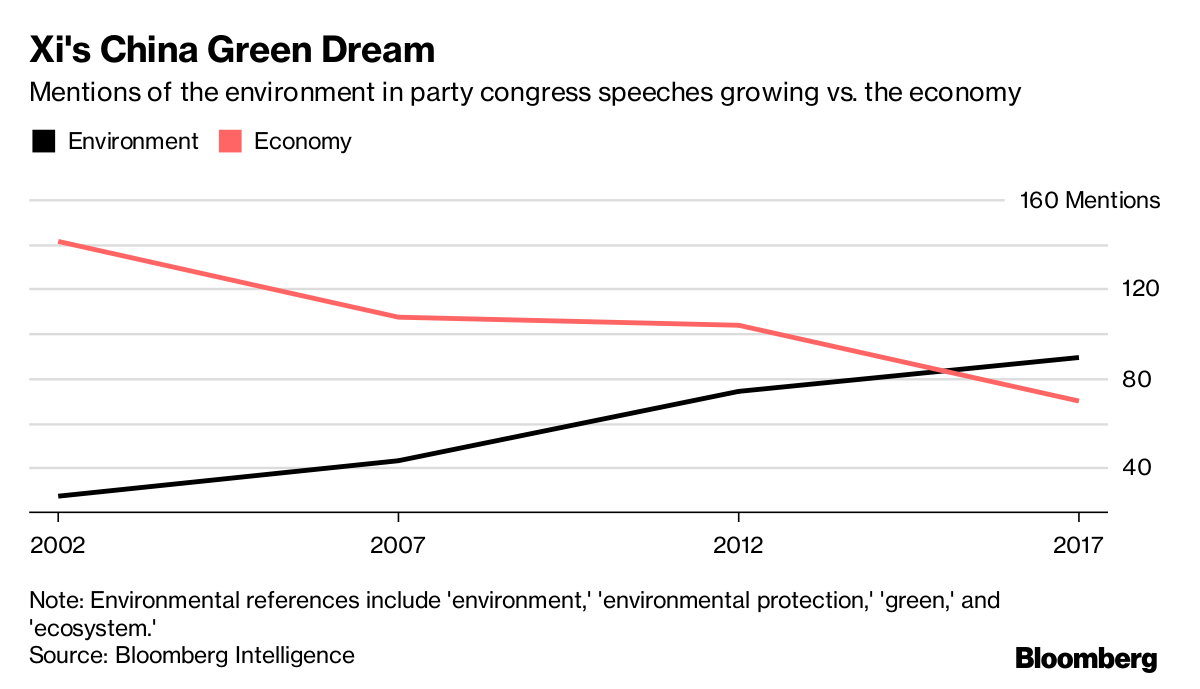 Xi even skipped a pledge to double growth that was the main headline out of Hu's appearance back then, read more about that here.