Growing investor appetite for low-carbon assets is pushing companies to hasten their transition to clean energy, but not nearly fast enough.
About 68 percent of global investors intend to increase green investments and one-in-two companies has a strategy to reduce their environmental impact, according to a survey commissioned by HSBC Plc published Sept. 12. However, only 43 percent of companies disclose their plans and 56 percent of investors say current disclosure levels are "highly inadequate," the survey shows.
"The global transition to a low-carbon, clean energy economy is now firmly underway, yet companies and their investors are clearly traveling at different speeds," said Daniel Klier, HSBC's group head of strategy and global head of sustainable finance. "If we are to direct the world's capital towards low-carbon investment opportunities then we need to break through the barriers currently inhibiting its flows."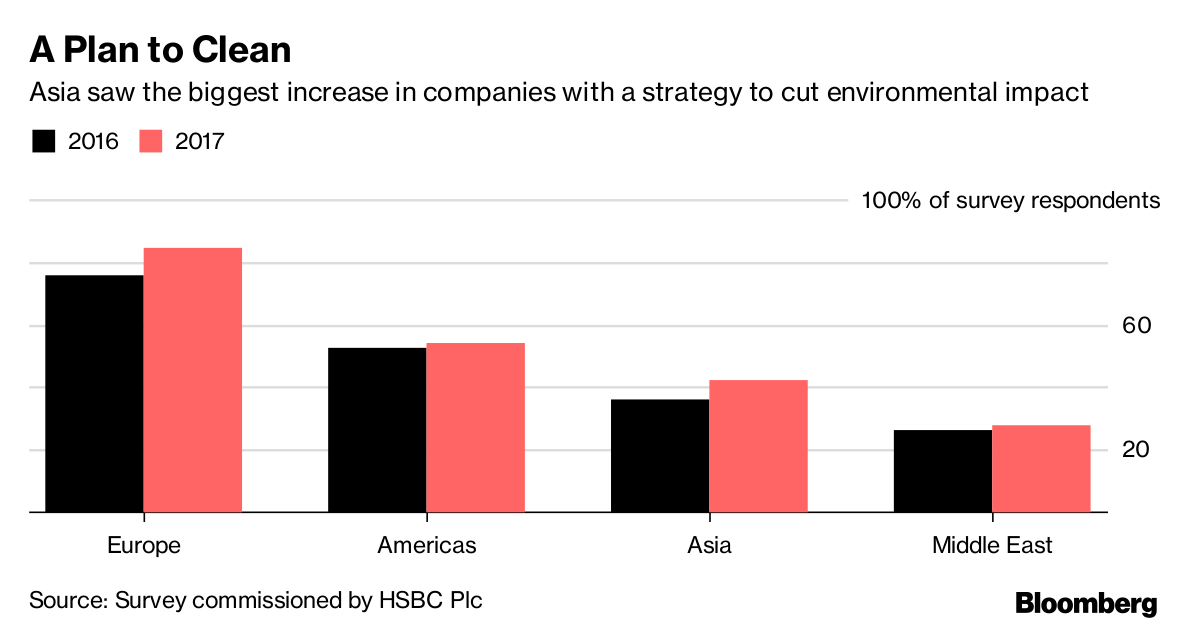 When asked what would goad them to be more transparent, most companies said they lack any clear competitive advantage from doing so, particularly regarding cost of funding. Only 66 percent of the investors surveyed hold green bonds, which isn't surprising given that total outstanding issuance is relatively small at $232.2 billion in July, according to the report.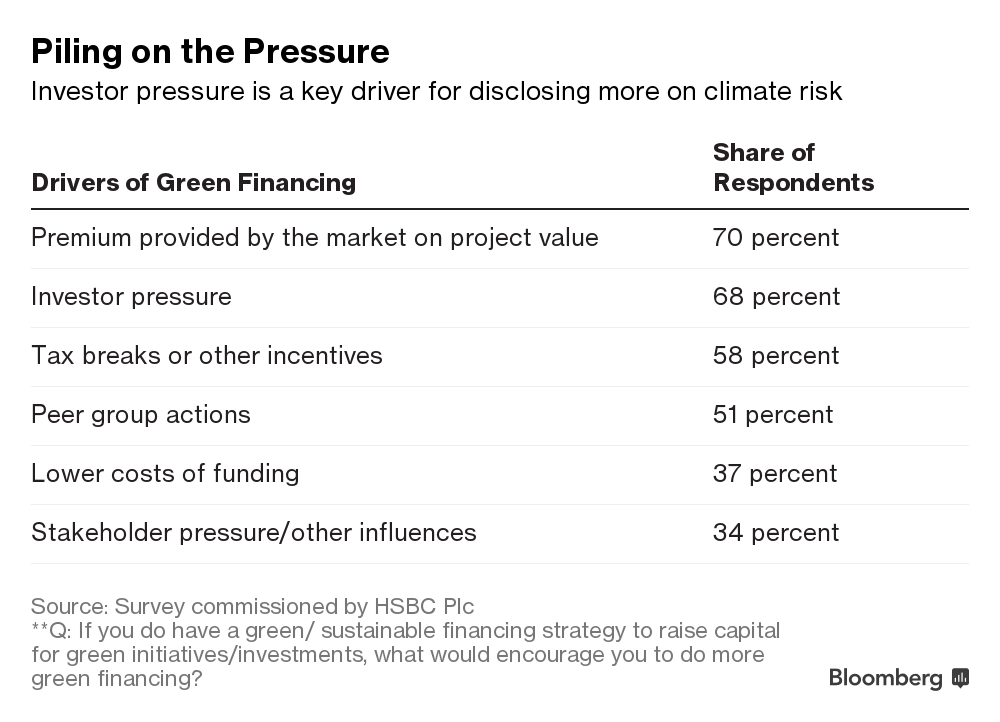 The report estimates that about $90 trillion of investment is needed in new green infrastructure over the next 15 years. In 2016, $22.9 trillion of assets were managed under responsible investment strategies, a 25 percent increase from 2014.
The survey was conducted by East & Partners over the four weeks through July 11. They interviewed finance and investment chiefs at 507 companies and 497 investment houses across Europe, the Americas, Asia and the Middle East.