By Jonathan Levin, Michael Smith, and Mark Chediak
Hurricane Irma converted streets into rivers, hammered Caribbean islands and the Florida Keys with deadly fury, and left at least 4.7 million without power and millions temporarily displaced.
But even with flood waters still flowing — and before Tampa's defenses were tested — some residents in the southern part of the state were counting themselves fortunate that the most dire predictions evaporated. They emerged tentatively Sunday night, despite curfews and downed trees, to walk pets and take in storm-freshened air. Enki Research's estimate for total damages dropped to $49 billion from $200 billion earlier.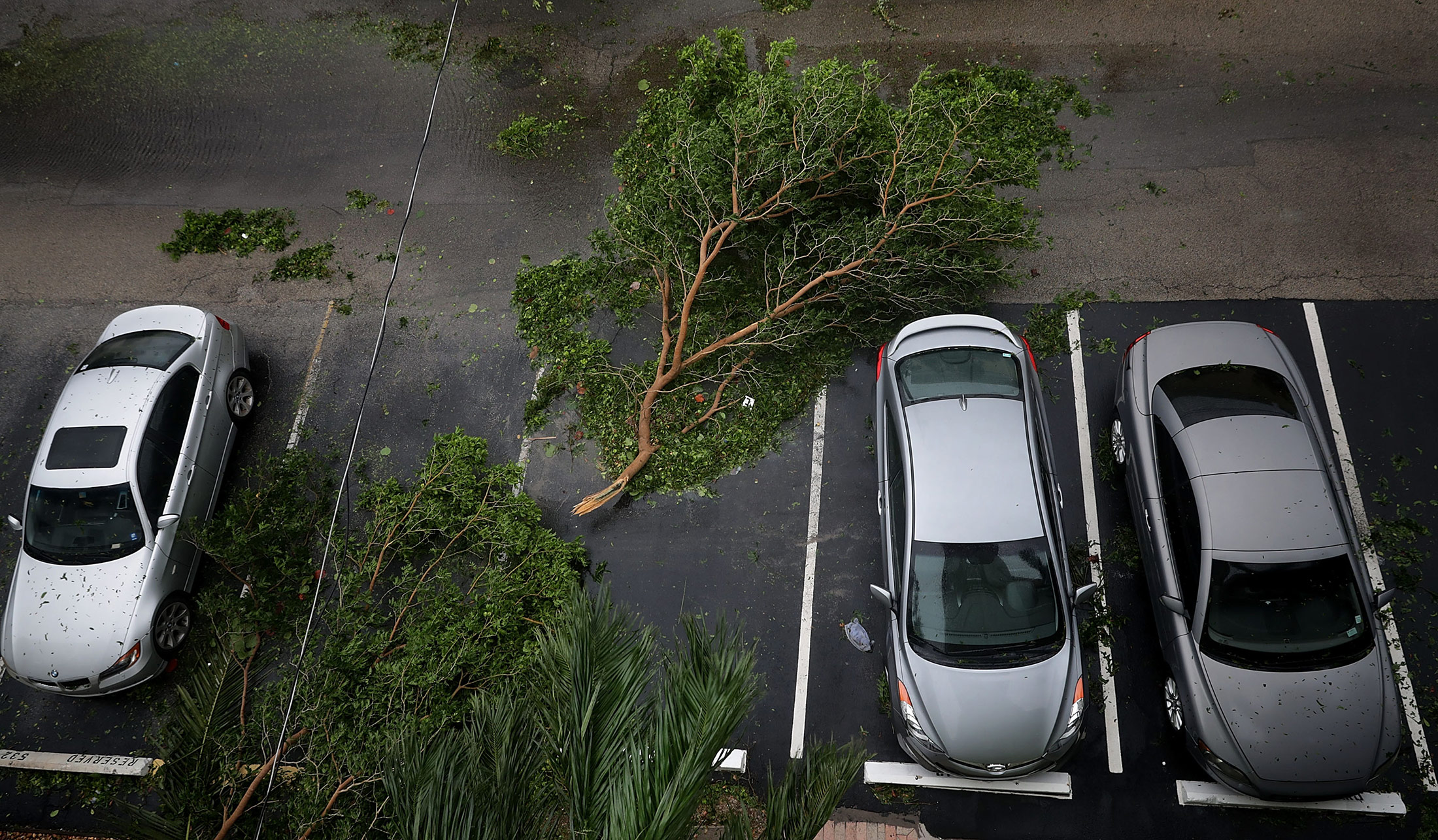 "This had the potential to be catastrophic," said Gladys Ibarra, 51, who works in finance at a shipping company, as she wandered an inland stretch of Coral Gables, where tree limbs littered the ground, but buildings looked little damaged. "We were very scared, and we were very lucky."
The cyclone made landfall in the Keys about 9 a.m. Sunday as a Category 4 storm with winds hitting 130 miles per hour, ravaging the delicate string of islands and then battering Miami before beginning its march up the coast as its fury began to dissipate.
Even weakened, it posed a serious threat to Tampa, whose shallow bay, flat topography and lack of physical protection made it vulnerable.
Storm Surge
As of 2 a.m., Irma had top winds of 85 miles (135 kilometers) per hour, weakening to a Category 1 storm, and was about 25 miles northeast of Tampa, the National Hurricane Center said. Rescue personnel in the city were sheltering Sunday night until the winds died down. Irma is expected to weaken to a tropical storm over northern Florida or southern Georgia late Monday and Tuesday, the center said.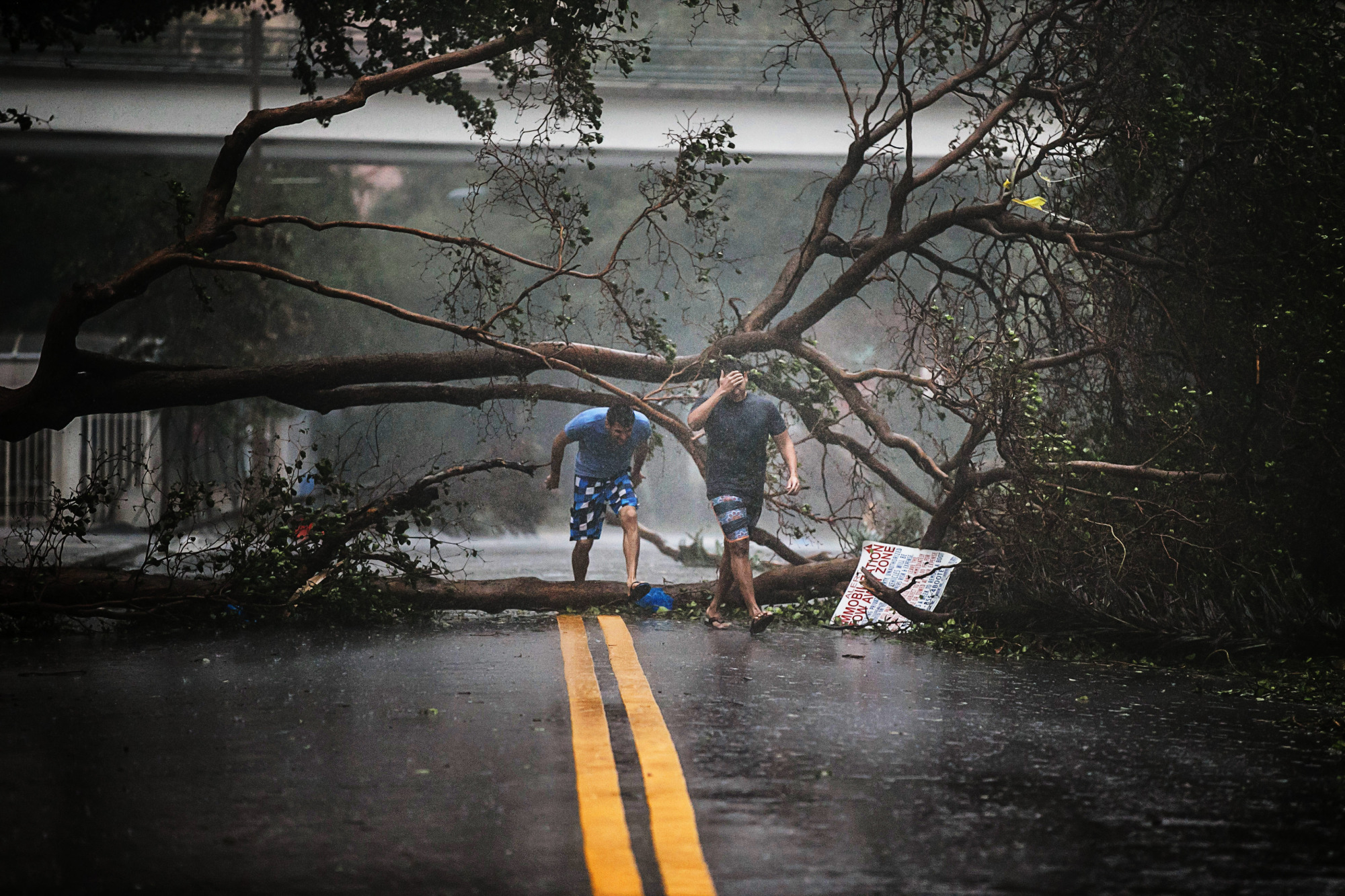 "Even if it drops to 105, those gusts can be terribly, terribly life threatening," said Mayor Bob Buckhorn. "When the high tide meets the surge, we're going to have flooding issues."
"Let's wait for the sun to come up in the morning," he said, "and then we'll set about the business of cleaning up the city."
But even before the full damage could be tallied, Irma's impact was falling short of predictions by a number of measures. On Friday, NextEra Energy Inc.'s Florida Power & Light utility was warning that 4.1 million of its customers could lose power, almost half of the state's population. As of 12 a.m. New York time, about 3.6 million were down. Duke Energy Inc. estimated that Irma could knock out service to more than 1 million customers; 639,000 were without power.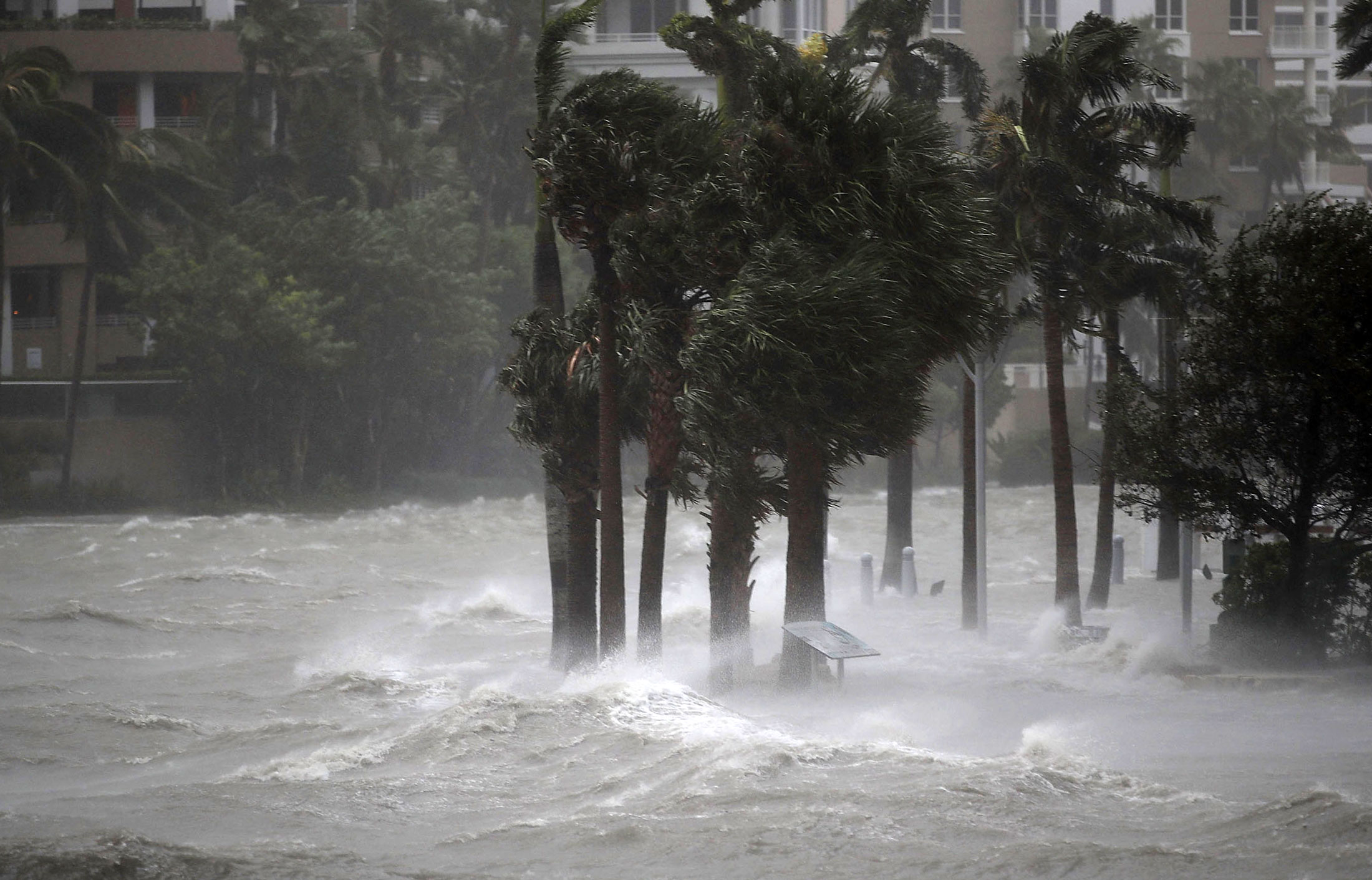 The estimated financial impact shrank as well. Chuck Watson, an Enki Research disaster modeler in Savannah, Georgia, had predicted total damages as high as $200 billion. However, the hurricane dwindled to a Category 2 before reaching the Tampa Bay area. That could keep damages under $49 billion, with insured losses at about $19 billion, sparing insurance companies, Watson said.
By comparison, total losses from Hurricane Katrina reached $160 billion in 2017 dollars after it slammed into New Orleans in 2005.
"There may yet be a Florida insurance market on Tuesday," Watson said.
The dramatic drop in Irma's estimated cost, though, didn't mean the region would be spared a savage human toll. It has already laid waste to the small island of Barbuda, killed at least 25 people and left thousands homeless across the Caribbean. Early reports suggested that the low-lying Keys were devastated, with photos showing cars submerged almost to their roofs.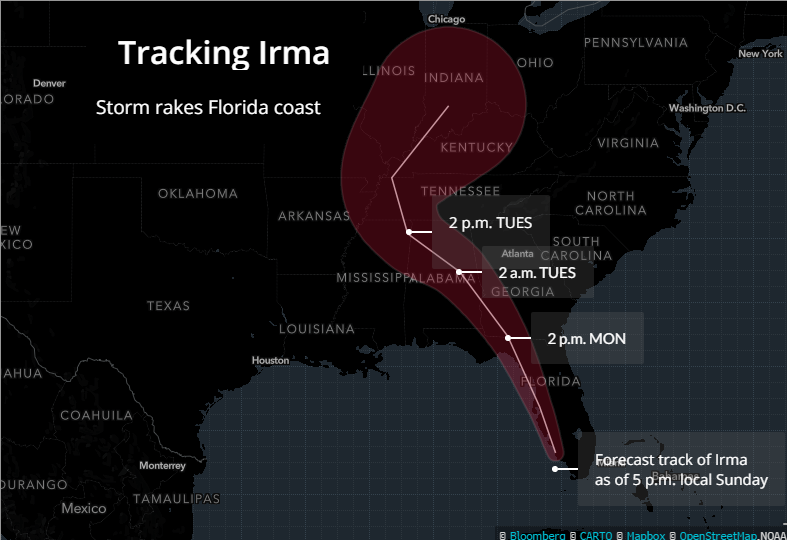 The storm's impact rippled across the nation and beyond. In Atlanta, shoppers besieged grocery stores, stripping shelves of water, bread and milk. South Carolina opened shelters to accommodate an expected flood of refugees; in Florida, 6.5 million residents had evacuated.
Military ships and aircraft delivered thousands of tarps, 40 pallets of food, medical supplies and water to the Virgin Islands, while evacuating more than 70 patients, according to a news release from the U.S. Northern Command. Ships were in position to begin search and rescue work when weather permits.
The Defense Logistics Agency sent about 5,000 gallons of water to Haiti; 100,000 gallons of gasoline and diesel to Warner Robins Air Force Base in Georgia to support the Federal Emergency Management Agency; and millions of meals to staging areas on bases in Alabama and North Carolina.
In Washington, the House of Representatives said lawmakers shouldn't expect planned votes Monday because of absences caused by the storm, according to an announcement by the office of Majority Leader Kevin McCarthy. And President Donald Trump described the hurricane as "a storm of enormous destructive power."