Hurricane Irma, the most powerful storm to form in the open Atlantic Ocean, made landfall in the Caribbean early Wednesday and barreled toward Puerto Rico on a path that may bring it ashore in Florida and destroy so much property that damages surpass Hurricane Katrina.
Irma sent cruise lines and insurance stocks plunging, with Barclays Plc estimating insured losses in a worst-case scenario at $130 billion. Natural gas slid on speculation that the storm could wipe out demand for the power-plant fuel, orange and cotton futures surged on potential crop damage, while lumber prices jumped on expected demand for reconstruction.
The eye of the storm passed over St. Martin and its northern wall was pounding Anguilla, the U.S. National Hurricane Center said in an advisory around 8 a.m. New York time. It's on a path that should pass near or just north of Puerto Rico later Wednesday, it said.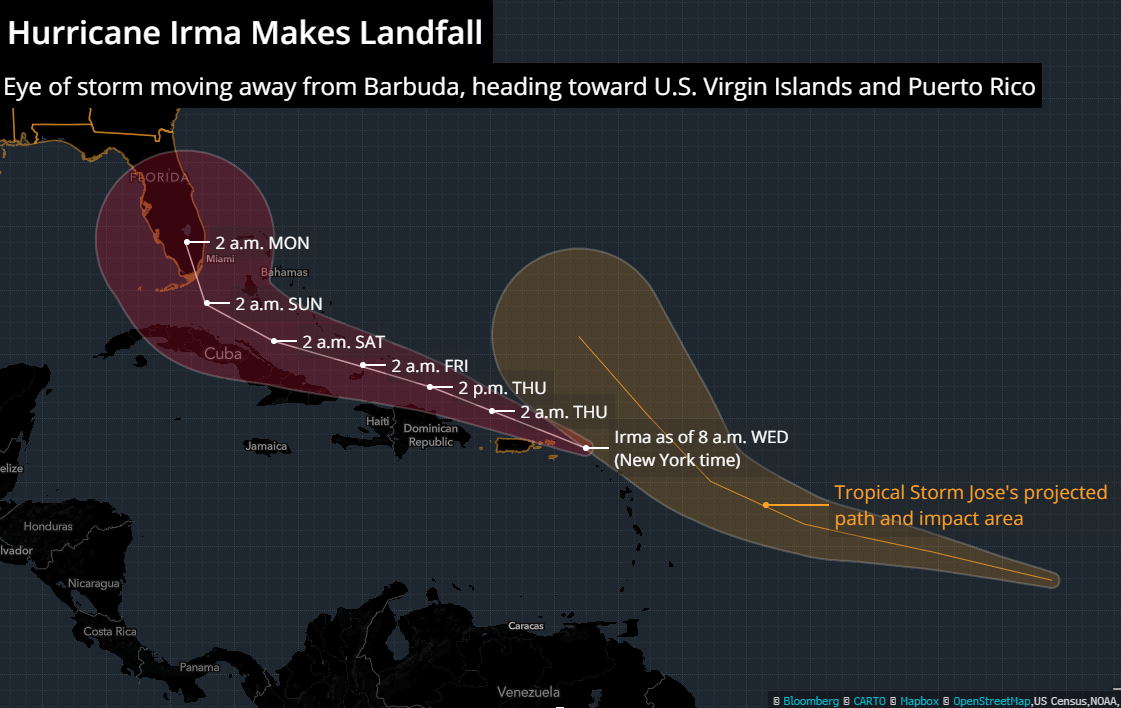 Irma comes less than two weeks after Hurricane Harvey smashed ashore in Texas, knocking offline almost a quarter of U.S. oil refining capacity and causing widespread damage, power outages and flooding. While models show Irma veering away from gas and oil platforms off the coast of Texas and Louisiana, sparing Houston more devastation, it threatens to wreak havoc upon the Caribbean islands and Florida.
The eye of a category 5 hurricane. #Irma #GOES16 pic.twitter.com/eATVZspJZx

— NASA SPoRT (@NASA_SPoRT) September 5, 2017
Irma "is the kind of storm where you get thousands of lives lost," said Chuck Watson, a Savannah, Georgia-based disaster modeler with Enki Research. "This is not going to be the big slow-motion flood like Harvey — this is a real, honest-to-God hurricane."
Irma's top winds were 185 miles (300 kilometers) an hour early Wednesday, making the system a Category 5, the highest measure on the five-step Saffir Simpson scale. It's on track to strike or graze Caribbean islands through Wednesday and Cuba as early as Friday, the NHC said.
Read this next: Future Hurricanes Will Be Worse Than Harvey
Anguilla's Disaster Management Department said the island was experiencing extremely heavy winds and rain, the Associated Press reported on Wednesday. In Barbuda, phone lines went down and howling winds sent debris flying as people huddled in their homes or government shelters.
In the U.S., Governor Rick Scott issued mandatory evacuations for Florida Keys and was starting to evacuate people in Miami. President Donald Trump said in a Twitter post that he is "watching hurricane closely" and his team is already in the state.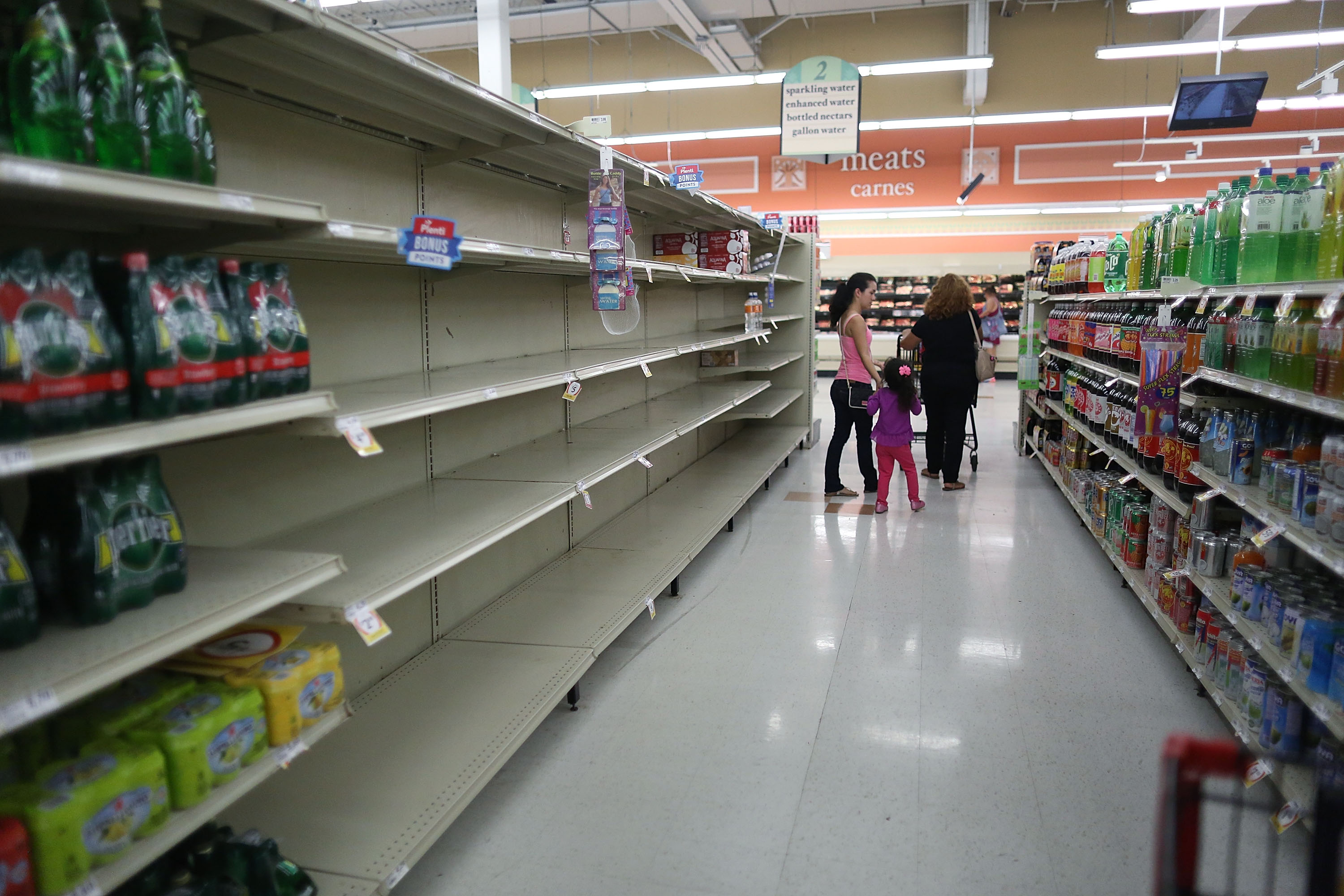 Were Irma to hit Miami with the same force as a Category 4 storm that struck in 1926, insured losses would reach $125 billion to $130 billion, Jay Gelb, an analyst at Barclays, wrote in a note. Uninsured losses would be on top of that. Across the Caribbean the cost of damage could easily reach $8 billion to $10 billion, Watson said.
Losses from Katrina, both insured and uninsured, reached $160 billion in 2017 dollars after it slammed into New Orleans in 2005, according to the U.S. National Centers for Environmental Information.
Who Pays for the Rising Cost of Natural Disasters?
$200 Billion
While it's too early to determine the exact path toward Florida, some damage modeling for a direct hit on Miami reach into the $200 billion range, Watson said.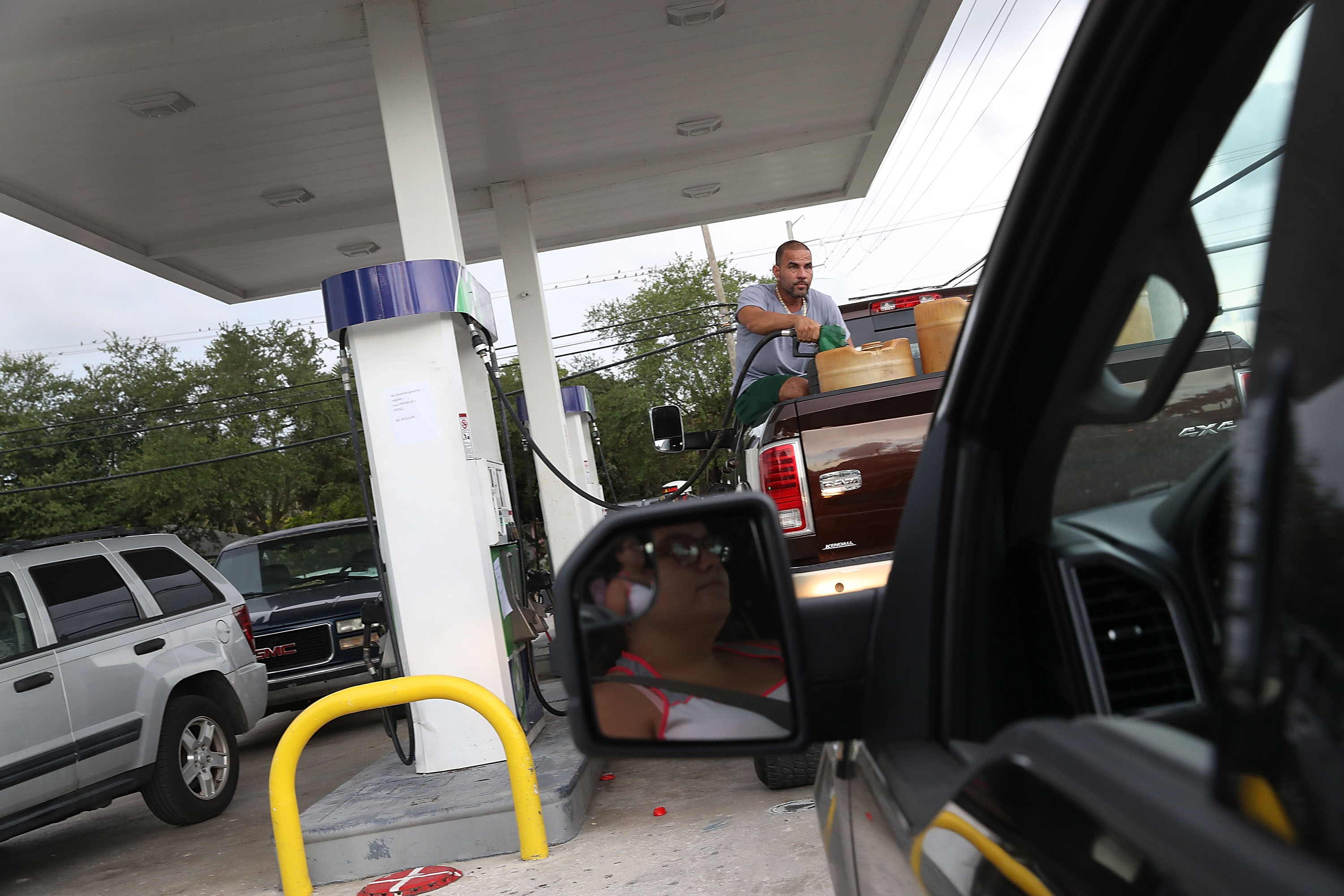 Florida is the world's largest producer of orange juice after Brazil, with most of the state's crop located in the lower two-thirds of the peninsula. Orange juice for November delivery rose 3.1 percent to $1.4945 a pound on ICE Futures U.S. Cotton was steady after jumping by the 3-cent exchange limit to 74.88 cents a pound on Tuesday.
"Our biggest concern is Florida citrus," said Joel Widenor, co-founder of Commodity Weather Group LLC in Bethesda, Maryland. "There is big enough fruit on the trees that the fruit could drop off, it could literally get blown off."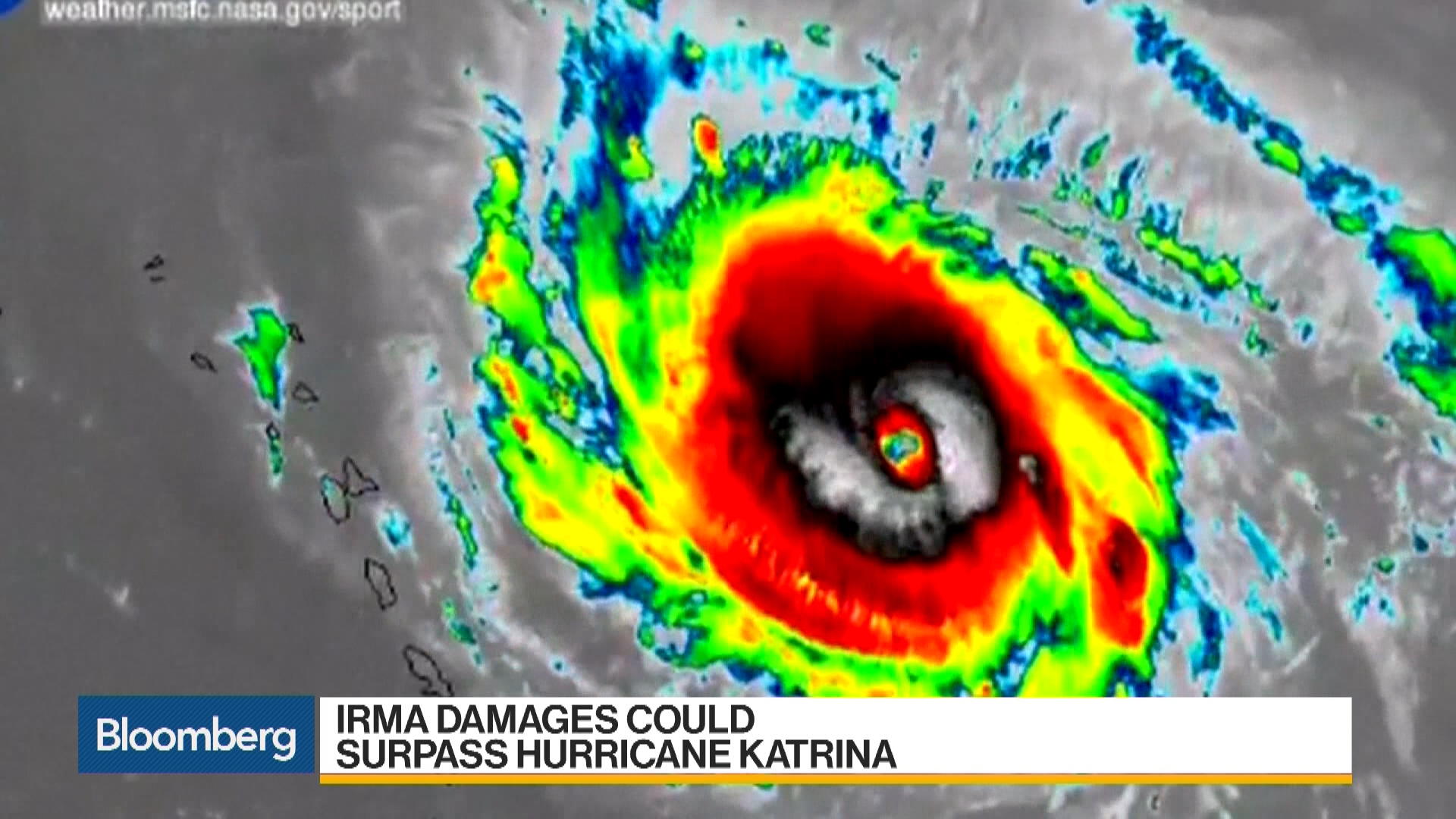 Why We Expect More Havoc From Hurricanes Like Harvey: QuickTake
Only three Category 5 hurricanes have hit the contiguous 48 U.S. states, according to Weather Underground: The Labor Day Hurricane of 1935 that devastated the Florida Keys, Hurricane Camille in 1969 and Hurricane Andrew that cut across Florida in 1992.
In other storm news: 
NuStar Energy LP shut its St. Eustatius oil terminal while the Dominican Republic's Refidomsa refinery may shut Wednesday.
Insurance provider XL Group Ltd. dropped 5.8 percent in New York Tuesday, while Everest Re Group Ltd. declined 6.9 percent. Universal Insurance Holdings Inc., which sells more homeowners' coverage in Florida than any other carrier, plunged 15 percent.
Tropical Storm Jose, further east than Irma over the Atlantic, is expected to become a hurricane later Wednesday, while Tropical Storm Katia formed in the Gulf of Mexico, the NHC said in advisories published at about 5 a.m. New York time.