China's Sinohydro Corp. may build three additional hydroelectric plants in Ivory Coast after completing what will be the nation's biggest dam by October, according to a government official.
The combined capacity of the three plants may be as much as 500 megawatts, adding to the 275 megawatts that will be supplied by the Soubre dam once it's completed, said Brahima Dosso, the director of the Soubre project at CI-Energies, a state-owned company that oversees investments in the energy sector.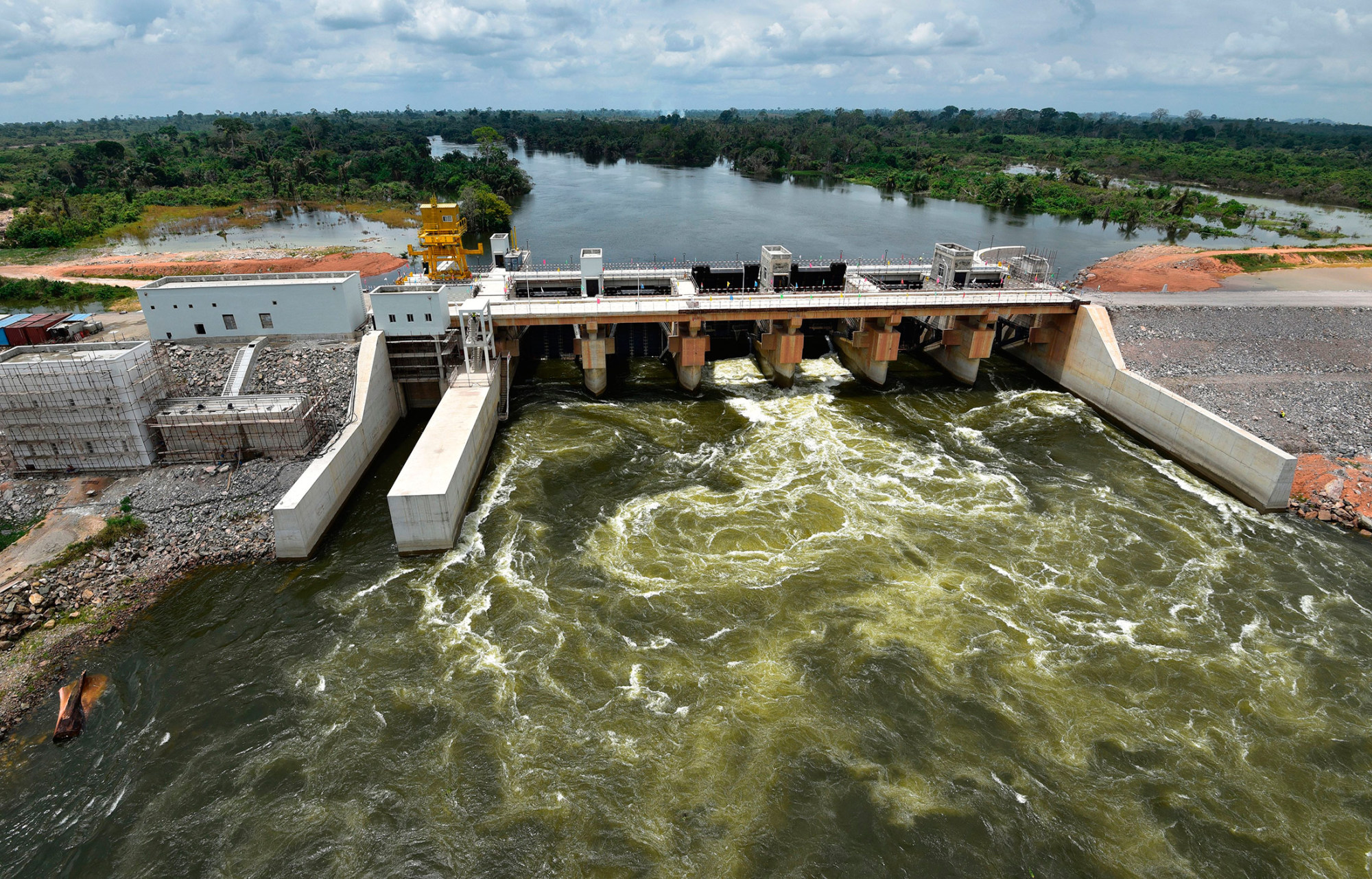 The $592 million Soubre dam on the Sassandra river, in the western region, is one of the flagship projects of President Alassane Ouattara, who has vowed to boost the country's energy supply, already the most reliable in West Africa, to maintain high economic growth. Total installed power capacity is currently almost 2,000 megawatts. Plans for the Soubre dam date back to the 1960s.
The project "has been a dream for more than 30 years," Dosso said. "The first studies were done in 1962 and everything was ready in 1982. It will be very satisfying to see it finally completed" in October, he said.
Feasibility Studies
At the same time, the government is in advanced discussions with the Beijing-based company for a 112 megawatts dam in Gribo Popoli on the Sassandra river, Dosso said in an Aug. 18 interview in the commercial capital, Abidjan. The Export-Import Bank of China has agreed in principle to fund the project, which is due to start in October and will take about 40 months, he said.
Feasibility studies are underway for two other dams further south with a combined maximum capacity of 380 megawatts, he said. The size of the plants in Boutoubre and Louga will depend on their impact on the environment and the local population, he said. 
"Ivory Coast has relaunched the construction of dams so as to increase the part of hydro in the energy mix," Dosso said. "We have a significant capacity to produce hydro."
Ivory Coast, which exports electricity to neighboring countries such as Ghana and Mali, seeks to double its energy supply by 2020. The government has said it plans to inject as much as $20 billion in its energy sector over at least the next decade to cope with an average annual 10 percent surge in domestic demand.
At least six other projects with a combined capacity of almost 600 megawatts are in the pipeline, Dosso said.