Written by Jess Shankleman and Charlotte Ryan. This article first appeared in Bloomberg News.
Drivers of the most polluting diesel vehicles will pay a charge to enter central London starting Monday in the latest attempt by the city's mayor to crack down on air pollution.
The 10-pound ($13) T-Charge targets older, more polluting vehicles that are causing London to have some of the worst air in Europe. Almost 8 million people live in parts of the city where air quality breaches World Health Organization guidelines, according to the office of Mayor Sadiq Khan.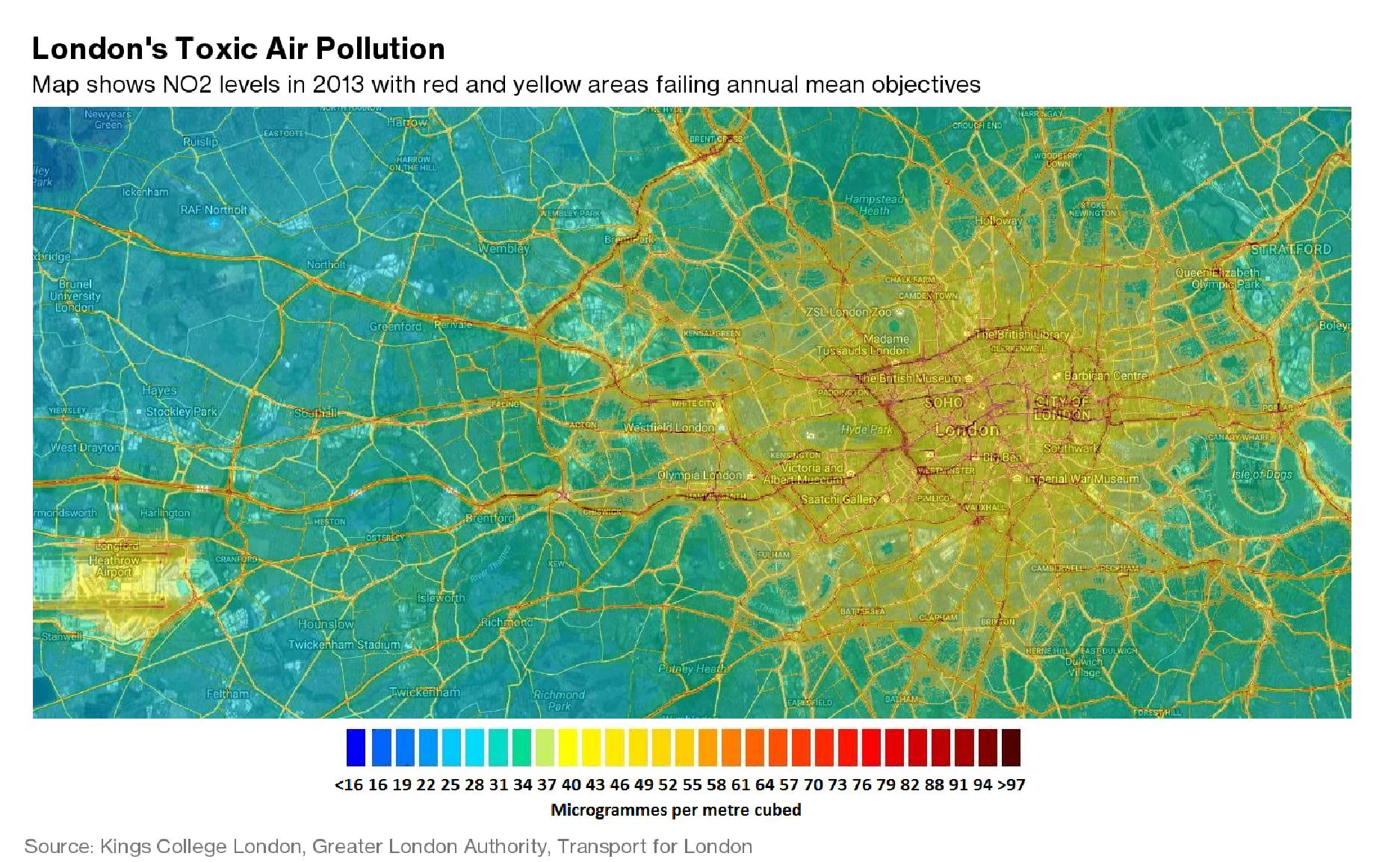 "The shameful scale of the public health crisis London faces, with thousands of premature deaths caused by air pollution, must be addressed," said Khan in an emailed statement. "Today marks a major milestone in this journey with the introduction of the T-Charge to encourage motorists to ditch polluting, harmful vehicles."
The T-Charge will be paid by most drivers of diesel cars registered before 2006 and is in addition to the city's existing congestion charge, meaning motorists will pay a total of 21.50 pounds to drive an affected vehicle in central London. It is being introduced as a precursor to an Ultra Low Emission Zone in central London in 2019.
As many as 34,000 vehicles a month could be subject to the new emissions levy, according to the mayor's office.
The move was welcomed by organizations including the British Heart Foundation and Greenpeace, which flew a picture of Mary Poppins over parliament in January to highlight that the U.K. had breached its air pollution limit for the entire year in the first week of January.
"London now joins Paris, Copenhagen and many other progressive cities in taking urgent steps towards removing polluting diesel cars from their streets," said Rosie Rogers, clean air campaigner at Greenpeace. "The ball is now in the court of our national government to grasp the urgency of the crisis and take more meaningful action to reduce the illegal levels of air pollution seriously harming people's health across the U.K."