By David Stringer
The world's biggest miners' determination to muscle into the burgeoning battery market stepped up a notch with Rio Tinto Group reporting breakthroughs in cracking the technology needed to unlock its giant lithium project in Serbia that could meet 10 percent of global demand.
Tests at a research facility in a converted shipping container in Australia have successfully produced lithium products from samples from the Jadar deposit, the company said Friday. It's aiming to bring the mine in Serbia into production as soon as 2023 to tap soaring demand for the metal used in batteries for electric vehicles and power storage.
"There has been, through the phases, a number of breakthrough steps," Simon Trott, Rio's salt, uranium and borates division managing director, told reporters at the facility in Melbourne. "The key is that we're producing lithium carbonate that's to a specification that we are very confident" will meet customer requirements, he said.
Rio joins its largest competitors BHP Billiton Ltd. and Glencore Plc in preparing to meet rising demand for the metals needed to make the batteries. The sector also will offer a major boost to copper, cobalt and nickel, Glencore's Chief Executive Officer Ivan Glasenberg said Thursday, while BHP on Wednesday flagged plans to target the battery market with specialist nickel products.
Jadar, about 140 kilometers (87 miles) west of Belgrade, is among the world's largest lithium deposits, Rio said last month. The mine would be among the word's top three sources of lithium and well positioned for a developing battery market in Europe, according to Trott.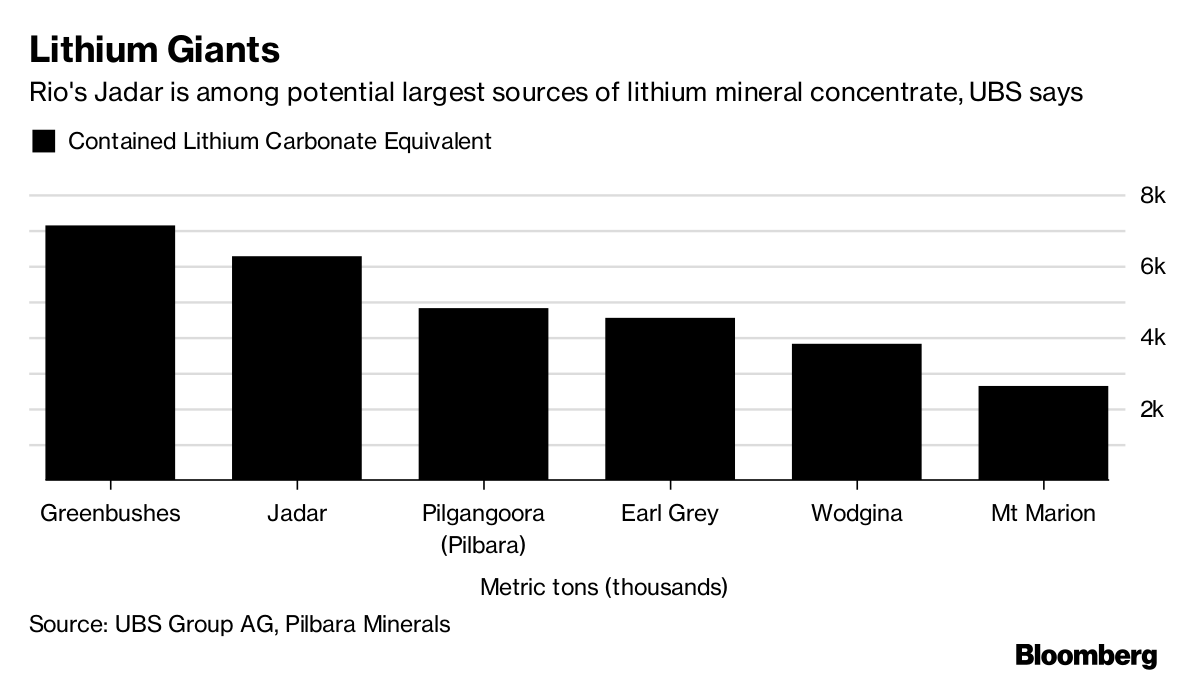 Electric cars are forecast to outsell gasoline and diesel models by 2040 as the cost of lithium-ion battery units that store power for the vehicles is slashed, according to Bloomberg New Energy Finance. By then, the electric fleet could total about 530 million plug-in cars, a third of the global total.
"Few industries have the potential to change as much as the automotive sector over the next decade," BlackRock World Mining Trust said in a half-yearly report Thursday. "The rise of the electrified vehicle appears to have reached critical mass." The fund has added exposure to lithium producers including Albemarle Corp. and Australia's Galaxy Resources Ltd., portfolio managers Evy Hambro and Olivia Markham said in the filing.
Entering the lithium market would see Rio challenge the dominance of incumbents including Albemarle, Soc. Quimica & Minera de Chile SA and China's Tianqi Lithium Corp. and FMC Corp. These four currently account for more than 80 percent of world supply, according to Bloomberg Intelligence.
Markets for specialist metals, including lithium, may be too small for Rio and other large miners, said Anthony Tse, chief executive officer of Galaxy Resources, which has a producing mine in Australia, and is developing projects in Argentina and Canada. Lithium's about $2.5 billion annual market compares with an almost $90 billion a year trade in seaborne iron ore.
"They will wait a little while longer and see how big the market becomes," Tse said in an interview. Jadar "is probably on my secondary radar screen, rather than my primary radar screen in terms of projects that could come online," he said.
The operation may have a big advantage on costs over competing suppliers, as Jadar will also produce sodium sulfate, needed in detergents, and borates — used for applications including parts for nuclear reactors to smartphones, according to Rio's Trott.
Rio, which has spent about $90 million on the project since its discovery in 2004, will make a final investment decision in 2020, according to a July filing. There's so far no public estimate on a potential development cost, Trott said. The pilot plant, which ran through March and April, is scheduled to be sealed back inside the 40-feet long container and shipped to Serbia.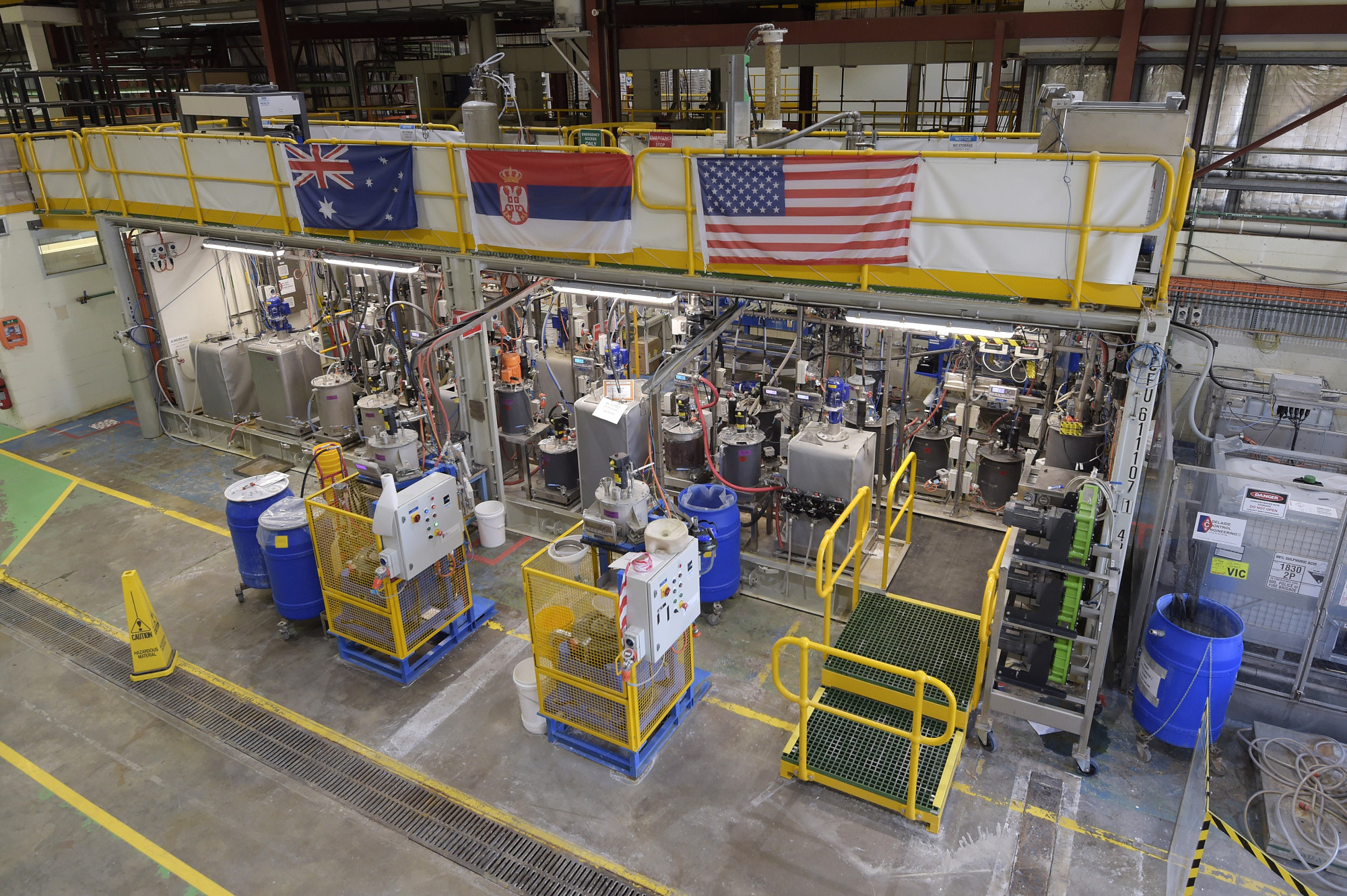 Photographer: Carla Gottgens/Bloomberg