Six months after wagering he can build the world's biggest battery, entrepreneur Elon Musk is back Down Under to defy his doubters. 
The boss of Tesla Inc. descended on South Australia on Friday to unveil progress on a giant battery seen critical to averting crippling power shortages in the state. Musk has promised to have the battery packs in place at a huge wind farm by Dec. 1 — the start of the southern hemisphere summer — to help South Australia avoid a repeat of a state-wide blackout last year.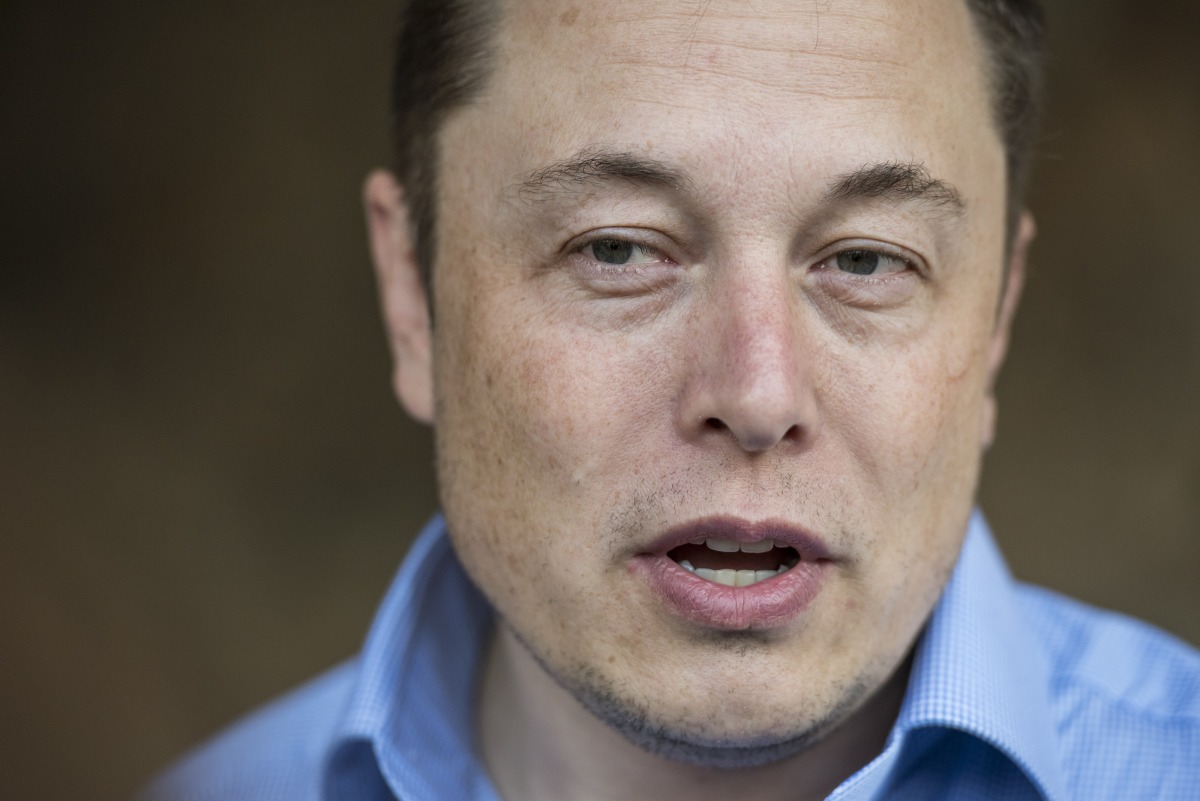 For the billionaire, who has a habit of hatching ambitious ideas ranging from an 800-mph solar-powered hyperloop to a space-based Internet, it's not just reputation that's on the line. He's pledged to provide the battery installation in Australia's outback for free if he can't get it working within 100 days of a contract being signed.
"It is a juggle for Elon, no doubt," said Geoff James, research principal for the Institute for Sustainable Futures at the University of Technology Sydney. "I'm quietly confident this will be the project people look to for battery storage. Co-locating batteries and generation is quite quickly going to become the norm."
Read more: Why resource-rich Australia is struggling to keep the lights on
Prior to his battery presentation, Musk, who's also chief executive officer of Space Exploration Technologies Corp., unveiled details Friday of the rocketship the company plans to use for missions to Mars, targeted to start as early as 2022, as well as for travel anywhere on Earth in under an hour.
Multiplanetary Species
If the concept becomes reality, a journey from New York to Shanghai could be completed in about 30 minutes. The surprise announcement means that Musk's SpaceX, which has already disrupted the aerospace industry with reusable launches, plans to ferry humans not just to distant planets but across this one as well.
"If we are going to places like Mars, why not Earth?" Musk said at the 68th International Astronautical Congress in Adelaide, Australia. Animation played on a big screen behind him, showing scores of people getting on a high-speed ferry in New York, then boarding the rocketship, code named "BFR." The spaceship then headed for Shanghai.
Earlier this week, Musk posted a simulation on Instagram of how SpaceX's "Interplanetary Spaceship" would work.
After the Mars presentation, Musk was scheduled to travel 150 miles (241 kilometers) north to the Hornsdale Wind Farm for a Tesla Energy event. Under an agreement between French renewable energy company Neoen, Tesla and the South Australian government, the wind farm near Jamestown in the state's north will expand to become the largest generator of renewable energy in the state and be paired with Tesla's planned battery installation.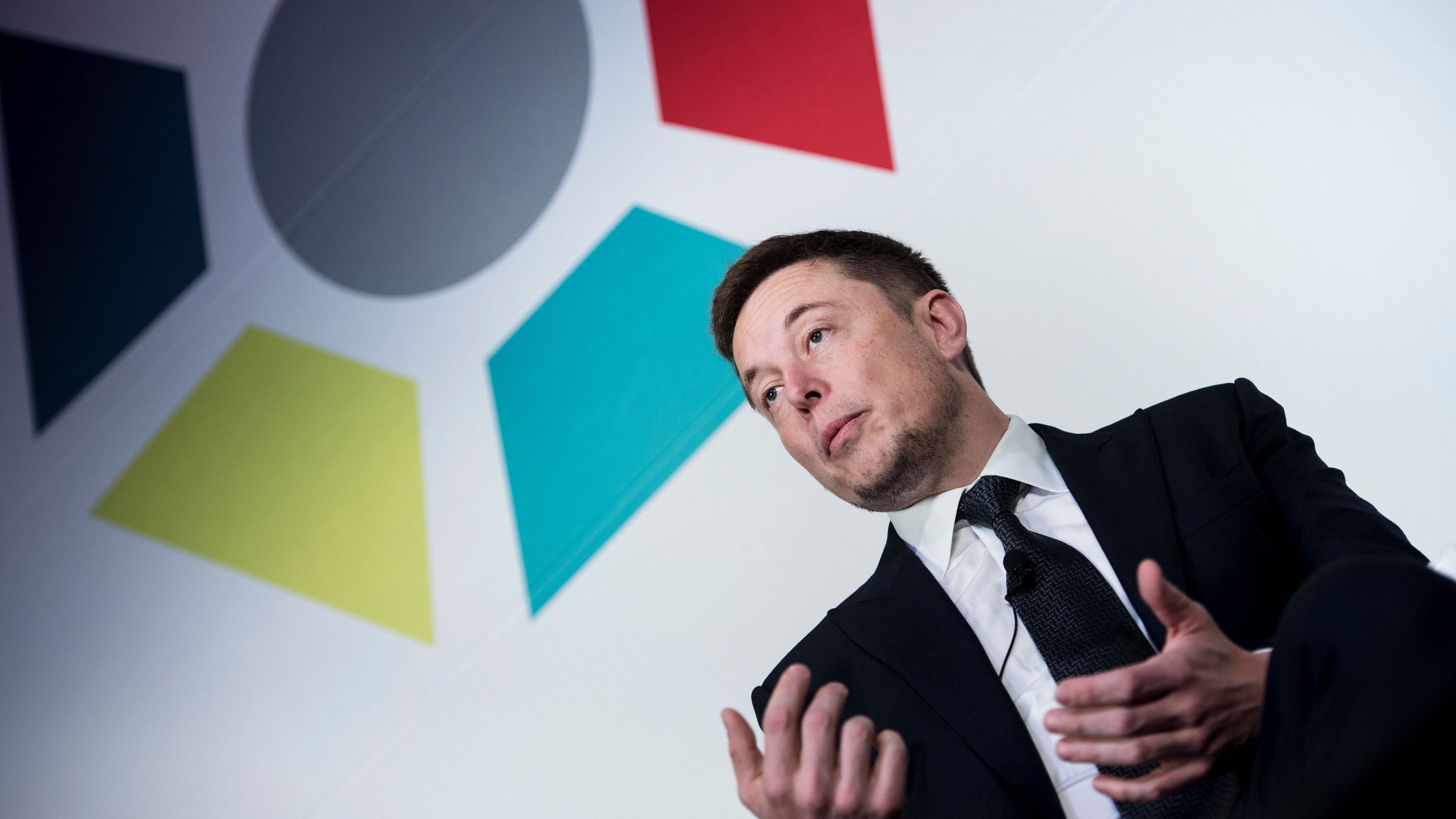 In March, Musk said on Twitter that the cost of the battery storage project would be $250 a kilowatt-hour at the pack level, but noted that shipping, taxes, tariffs and installation labor vary by country. The project may cost A$120 million ($94 million), according to a research note from Bloomberg New Energy Finance senior associate Ali Asghar.
"We caution that a first-of-a-kind project like this could end up costing more than an average project," Asghar said.
Investor Confidence
For South Australian Premier Jay Weatherill, who uses a photo of himself with Musk as his Twitter profile, making sure Tesla delivers is critical to his hopes of keeping the lights on this summer. For Musk, a successful roll-out may build investor confidence and attract more orders from states and nations embarking on a switch to clean energy.
If it works "there's 50 other geographies around the world that will want a giant battery," said Mike Cannon-Brookes, the Australian tech billionaire who hatched the 100-days-or-it's-free deal with Musk on social media.
The stakes could barely be higher for Musk given the sheer scale of the battery, Cannon-Brookes, the co-founder of Atlassian Corp., said in an interview last month.

"It will be three times bigger than any battery man has ever produced and created," he said. "And it has to be installed by Dec. 1 or it's free. It's going to be a $100 million hole in his results if he doesn't. There's a lot of pressure on getting it done."
Though Palo Alto, California-based Tesla is best known for making electric cars, the company sells its lithium-ion batteries to utilities eager for cost-effective ways to integrate renewable sources of power like solar and wind into their electric grids. Tesla also acquired solar panel installer SolarCity last November and markets a home battery called the Powerwall to consumers.