Nigeria has started a $41 billion railway expansion to reduce dependence on oil and diversify its struggling economy by improving transport links to allow the movement of goods around the country and to ports.
"The plan we have now will go to every nook and corner," Transport Minister Rotimi Amaechi, 52, said in an interview in the capital, Abuja.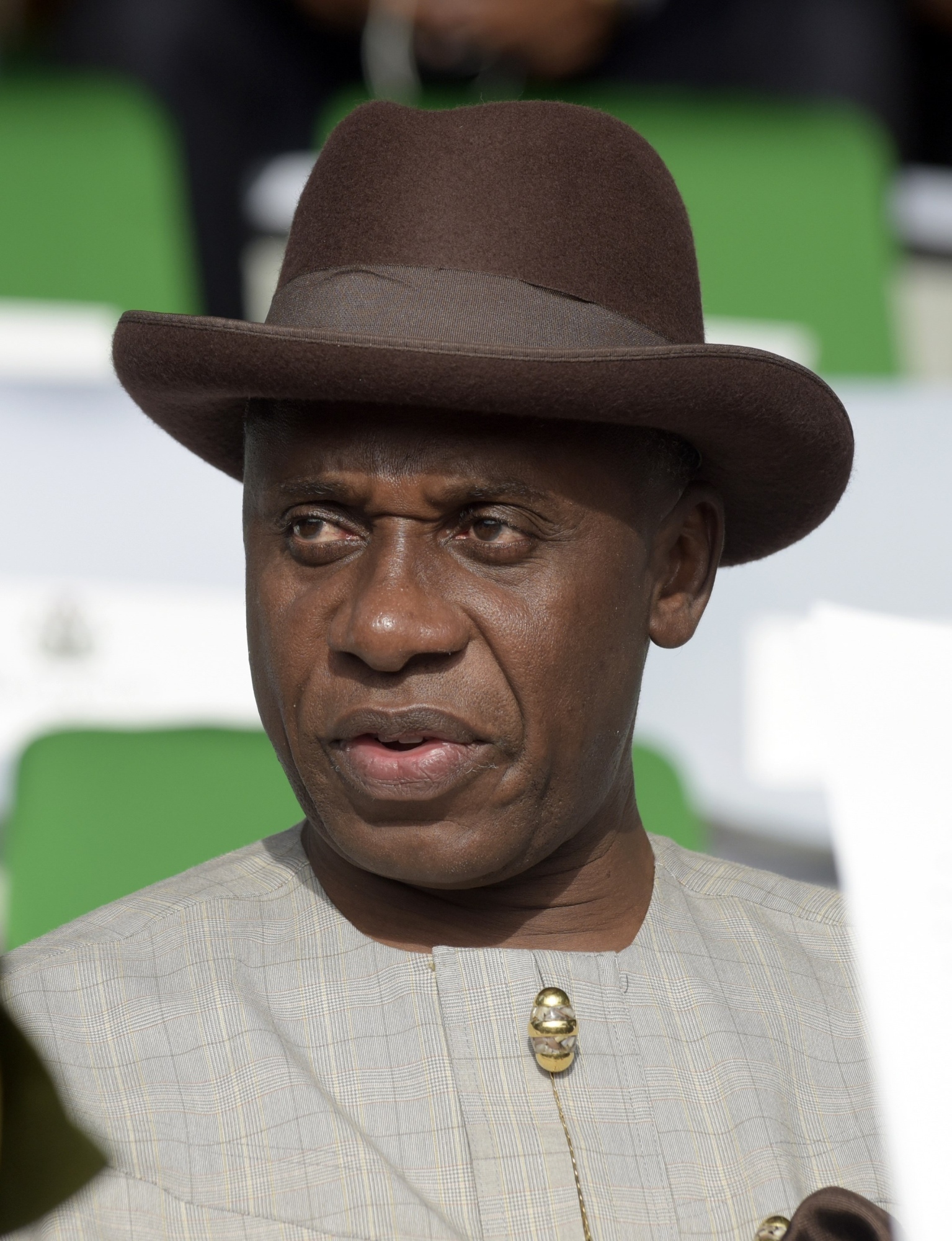 Africa's biggest oil producer is going through its worst economic slump in 25 years following a plunge in the price and output of oil, which accounts for more than 90 percent of foreign income and two-thirds of government revenue. President Muhammadu Buhari's Economic Recovery and Growth Plan, presented in March, seeks to boost agriculture and manufacturing by developing the country's transport network and power infrastructure.
Key projects include building a second railway line connecting the nation's two biggest cities, the commercial capital, Lagos, and Kano in the north. The 1,100-kilometer (680-mile) line will carry freight and passengers. The government also wants to construct a coastal railway that connects Lagos to the eastern city of Calabar.
The two new railways are expected to cost $20 billion, with most of the funding coming from the Export–Import Bank of China, which has so far released $5.9 billion. China's Civil Engineering and Construction Co. is building the project and both railways should be ready by the end of 2019, Amaechi said in an interview last week.
GE Concession

General Electric Co. is leading a group that's rehabilitating Nigeria's 3,505 kilometers of century-old, narrow-gauge railways linking the coastal cities of Port Harcourt and Lagos with the north. The group, including SinoHydro of China, South Africa's Transnet SOC Ltd. and the Netherlands' APM Terminals BV will fund, revamp and operate the railways for a period to be decided in negotiations with the government, the minister said. They won the concession in May.
The group plans to invest $2.2 billion, Sabiu Zakari, permanent secretary in the Ministry of Transport, said at the time. Nigeria will then have two links between Lagos and Kano, with the new Chinese-built one allowing trains to travel twice as fast as they can on the existing link.
The West African nation is opening up its rail system to private investors following decades of government control. Years of neglect while the nation was in political flux during military rule cut freight-rail capacity to 15,000 metric tons a year in 2005, from 3 million tons four decades earlier, according to the Transport Ministry. Most goods are now transported on worn-out and congested roads. By comparison, Transnet has the capacity to move more than 70 million tons of coal to one South African port annually.
"The rail in Nigeria was neglected for too long," said Oke Maduegbuna, managing partner at transportation and logistics consultancy Pete, Moss & Sam Ltd. "There's a new awareness among government officials of the economic benefits of a good rail network," the Abuja-based expert said by phone, adding that the new projects would succeed only if there is consistency in their planning and execution.
Interstate Network
Another $16 billion will be invested in additional rail routes to link up all the country's state capitals and extend across the northern border into neighboring Niger's southern city of Maradi, according to the Transport Ministry. Amaechi said it was too early to share a timeline or funding details as the government is still talking to investors for this public-private project.
The government is also trying to complete a $3 billion line from Abuja to the southern oil hub of Warri by 2018, the minister said.
With rail links to the existing and planned deep-sea ports, Nigeria hopes to substantially reduce logistics costs and facilitate exports and imports.
"There's no economic development or growth without logistics, and for logistics to be efficient, you have to deal with the issue of railways," said Amaechi.