By Cecilia Yap and Clarissa Batino
The Philippines is seeking investment from China and Japan for $135 billion worth of power projects that President Rodrigo Duterte's government is ready to fast-track.
The Southeast Asian nation has held discussions with China, Japan, Russia and other countries about helping it boost generation capacity by 43 gigawatts in the coming decades to stabilize its power supply as the economy expands, according to Energy Secretary Alfonso Cusi. Projects endorsed by his office will be approved within 30 days under an order recently signed by Duterte, instead of the months or even years it had taken proponents in the past, he said.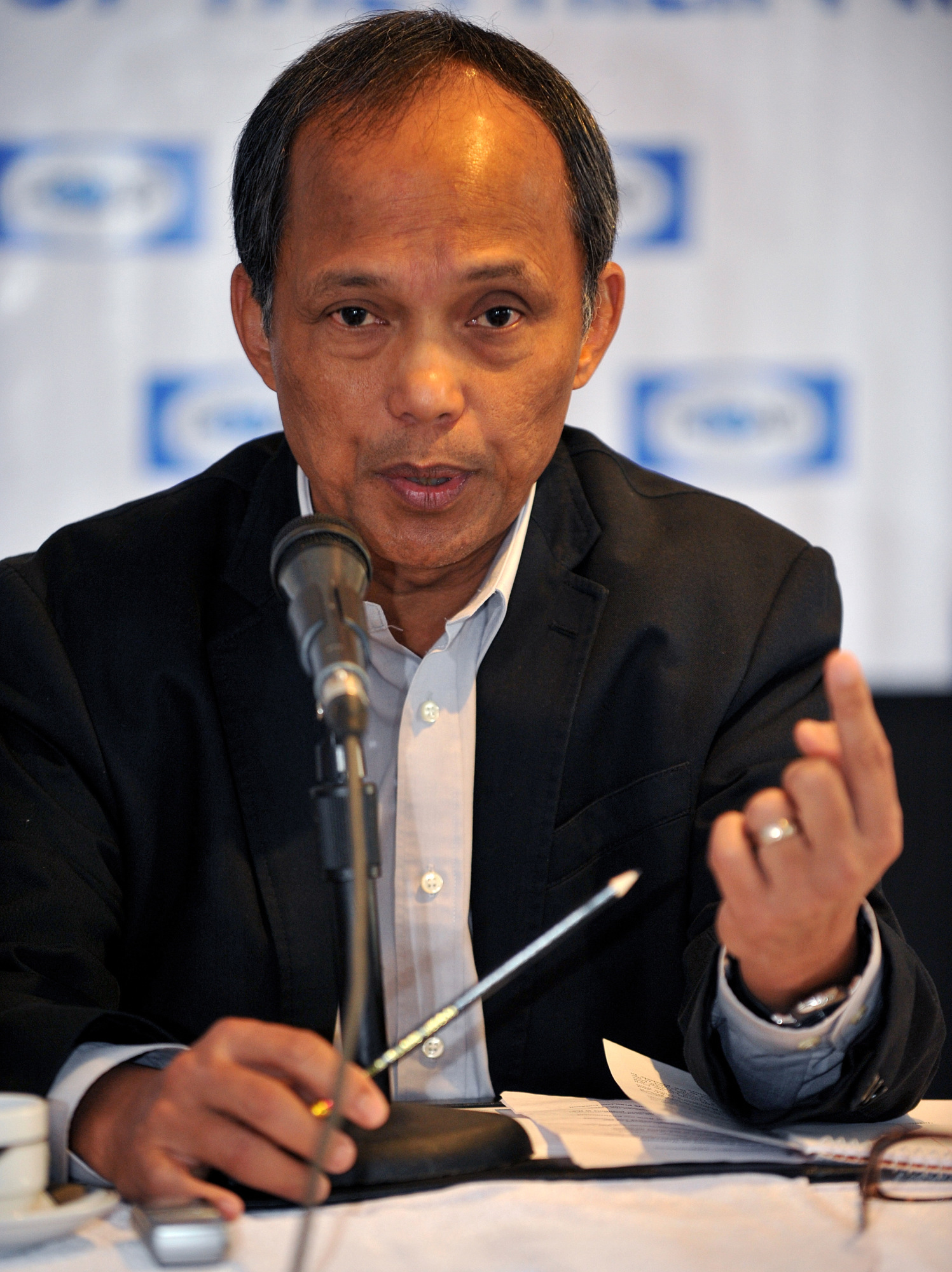 "There's a lot of expressions of interest to invest in the Philippines, and we're going to make it easy for investors," Cusi said in an interview Wednesday in Taguig City. "We are open to all parties, all countries. In all the trips we had, we made the sales pitch."
The world's two biggest economies after the U.S. have poured billions into the region's energy development. Japan has either sponsored or financed 21 projects with a combined value of $23.7 billion that are currently under construction or planned in Southeast Asia, while China has backed 21 projects worth $32.8 billion, according to BMI Research.
Duterte has tried to develop closer ties with China since taking power last year as he seeks both new power plants and offshore gas resources, particularly for the island of Luzon that accounts for about two-thirds of the economy but has precarious electricity supplies. The forecast power needed through 2040 — roughly three times the generation capacity of Singapore — will support economic growth encouraged by airports, railways and bridges that the president has promised to build, Cusi said.
The Philippines also plans to start building by next year a 100 billion-peso ($1.95 billion) liquefied natural gas terminal to supply plants that generate a combined 3.5 gigawatts of power. The facilities now rely on the Malampaya gas field off Palawan province, which is expected to be depleted by 2024.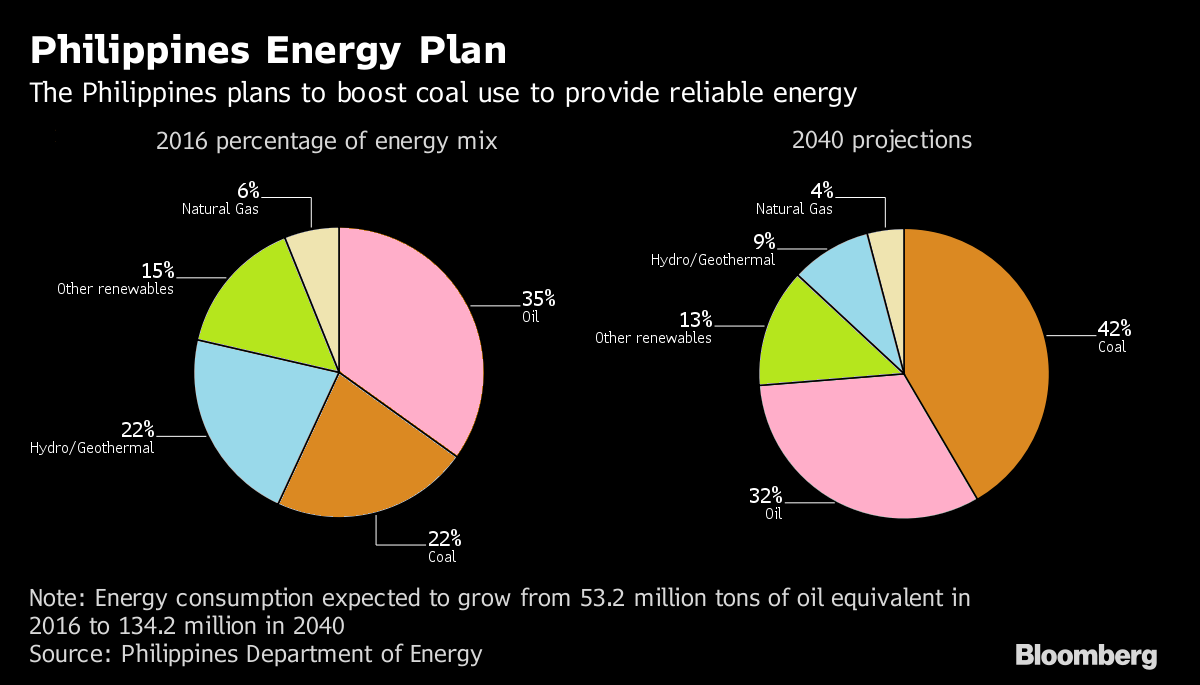 LNG Imports
The LNG terminal project, to be built in Batangas province south of the capital Manila, will have an initial annual capacity of 5 million metric tons when it starts by 2021 and will include a power plant with a capacity of between 200 megawatts and 800 megawatts, Cusi said. It will later be expanded to 10 million tons, as the nation has ambitions to be a LNG trading hub for Asia, Cusi said.
Tokyo Gas Co., Osaka Gas Co. and Mitsui & Co. have been "nominated" by the Japanese government for the LNG project, which will be developed by a consortium headed by state-run Philippine National Oil Co., Cusi said. Private Philippine companies are welcome to join, he added.
Tokyo Gas and Osaka Gas don't have firm plans to join Philippine power projects, but are looking at the opportunity, spokesmen from both companies said Thursday. The two firms, along with Mitsui, signed an agreement in June to consider joining the LNG project, the spokesmen said. A spokesman for Mitsui didn't respond to a request for comment.
China has committed to a $6 billion investment in the Philippine energy sector. Building fossil fuel-fired power plants and renewable energy projects were "extensively" discussed with Chinese companies, which were also invited to take part in the LNG project, Cusi said.
The Philippines will decide on its LNG terminal partner this year. "I think we can only marry one," Cusi said, when asked if both Japanese and Chinese investors can be part of the consortium.
The Southeast Asian nation's total installed capacity rose 14 percent to about 21.4 gigawatts last year, with Mindanao posting the highest growth at 31 percent, according to Department of Energy data.
That's left the southern island with a 33 percent power-reserve margin, which measures the amount of maximum capacity available above peak demand. Visayas has 22 percent, while Luzon only has 7 percent. The government is planning to spend 52 billion pesos to link the three island regions so they can share power, Cusi said.
South China Sea
"We are at that level where we have a very thin reserve," he said about Luzon.
In the South China Sea, the Philippines wants to soon lift a moratorium on oil and gas exploration as part of a "strategic, win-win" solution with China.
Cusi said his office is seeking to allow a consortium led by PXP Energy Corp. to resume drilling at Service Contract 72, which contains the Sampaguita gas discovery that holds an estimated 11.4 trillion cubic feet of reserves. The exploration area also includes the Reed Bank, claimed in part by both countries.
"We would really like to be pragmatic in our approach" to joint exploration, Cusi said. "Now, the pathway is becoming clearer."
The Philippines plans to sign a contract with China National Offshore Oil Corp., which was never completed, for joint exploration in uncontested areas, Cusi said. A spokesman for the Chinese company didn't respond to requests for comment Thursday.