In a musical fantasy for Daimler AG's Smart brand, performers at the Frankfurt motor show this week literally sang out the virtues of an autonomous two-seater, with the spectacle suggesting there's more fiction than fact in robo-cars.
Smart's cornball song-and-dance number highlighted how self-driving features were largely relegated to a sideshow in Frankfurt. Volkswagen AG's Chief Executive Officer Matthias Mueller arrived at a presentation at this year's biggest auto show in Europe in a boxy self-driving bus, dubbed Sedric, and then largely ignored the technology as he laid out the German automaker's electric-car plans. 
"Autonomous driving is a marathon," Klaus Froehlich, head of development at BMW AG, told reporters in Frankfurt. "The main problem is computing power. The other issue — and that's being underestimated the most — is the sensory perception of the car," which means vehicles need to be able to detect dozens of pedestrians, cyclists and other traffic participants and anticipate their actions.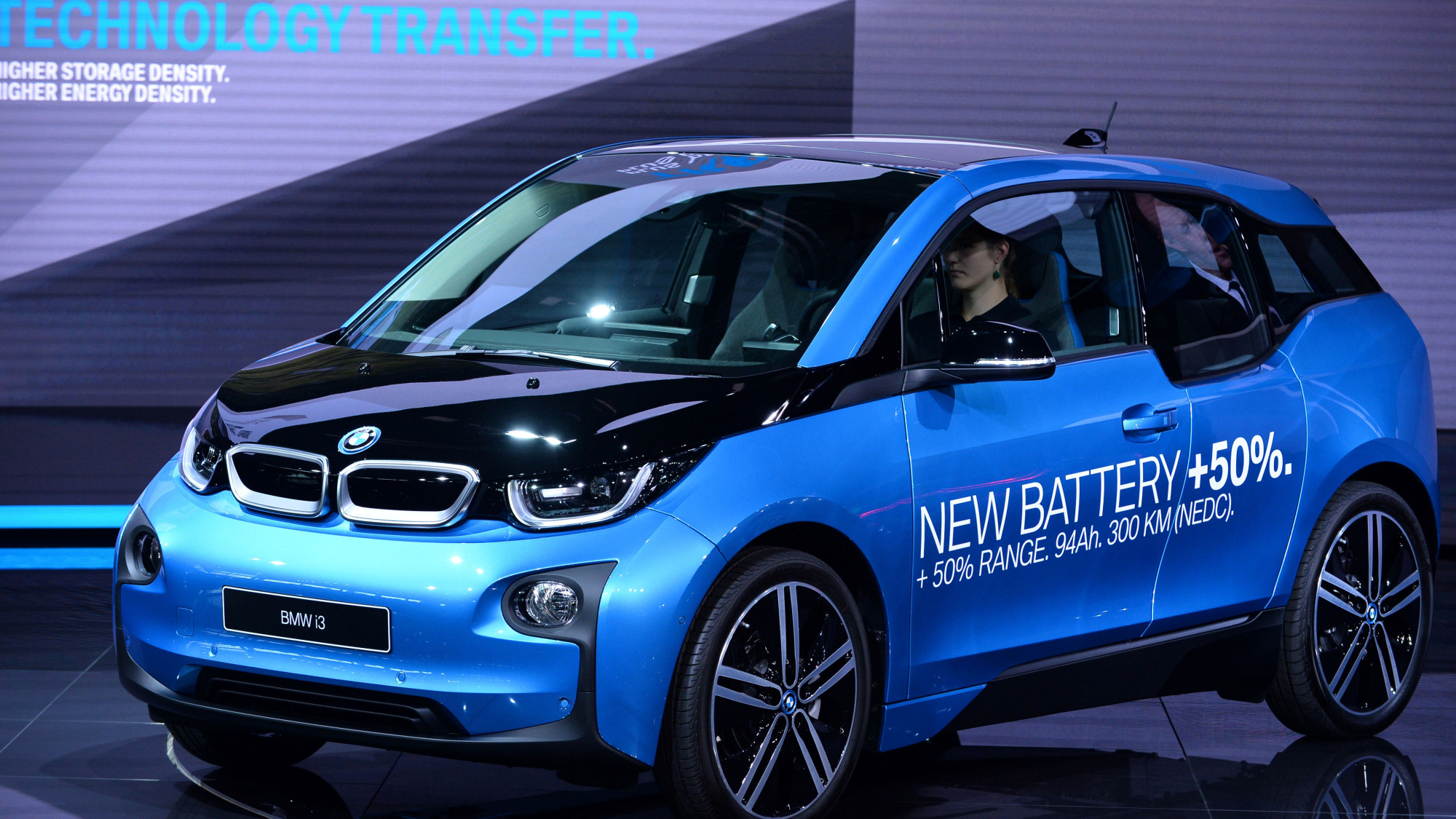 Hype over a rapid rollout of autonomous cars has given way to reality. During a recent test ride in Berlin, a prototype from Magna International Inc. could only haltingly navigate a 7-mile circuit even after driving the same route for months. The array of sensors would get spooked by anything from balloons to street litter to political billboards.
Cinderella's Coach
The challenges don't diminish the appealing prospects of self-driving vehicles. A fleet of intelligent cars communicating with each other could mean safer and more efficient transport and make the time spent traveling more productive and less stressful. That's fueling lots of ideas such as Audi's futuristic Aicon concept, a self-driving luxury lounge for four powered by artificial intelligence.
But there's a lot of kinks to be worked out before automakers can figure out the business model behind the technology. Fully automated robo-cars require about 150 million kilometers (93 million miles) of testing, which is equivalent to more than 3,600 times around the Earth and compares with just 5 million km for conventional assistance systems, according to BMW. Still, those challenges aren't holding back carmakers in the race to be first.
Watch Smart's musical number:
Daimler, which also owns the Mercedes-Benz marque, expects to offer fully automated cars in cities in the next three to four years and sees these vehicles operating alongside conventional models, Michael Hafner, the German manufacturer's autonomous-driving chief, said in Frankfurt. To showcase its technology, Daimler will send an automated Mercedes S-Class sedan through five continents over five months to arrive in time for the CES electronics show in Las Vegas in January. 
In Smart's musical, the Daimler unit, which will gradually become an electric-only brand by 2020, presents a wholesome vision of the future. A red-haired young woman is whisked safely and trouble-free through a night in the urban jungle. The doe-eyed car, a cross between a fairy godmother and Cinderella's coach, even plays matchmaker by pairing her with a prince charming thanks to an on-board ride-sharing feature that seeks out compatible profiles.
"It's got eyes dressed as headlights, keeps them on the road; rolling on a mission, it won't stop until it gets you there," sing Smart's performers. "Wherever you wanna go, that car's gonna know. It's automatic, systematic, driving on its own."