For Caribbean islands plunged into darkness after hurricanes Irma and Maria, more resilient, small-scale electric systems powered by the sun are looking increasingly attractive. Transforming a grid, though, doesn't come cheap.
In making the case for so-called microgrids, environmental nonprofit Rocky Mountain Institute pointed to solar installations on the Turks and Caicos islands that remained largely intact while the local utility reported more than 1,200 poles down. That was the case on Richard Branson's Necker Island, too. Even Bruce Walker, the nominee to lead the Energy Department's electricity office, hailed Puerto Rico's devastated grid as an opportunity to test technologies that'll make it more resilient to storms. Governor Ricardo Rossello said Friday that he's considering microgrids.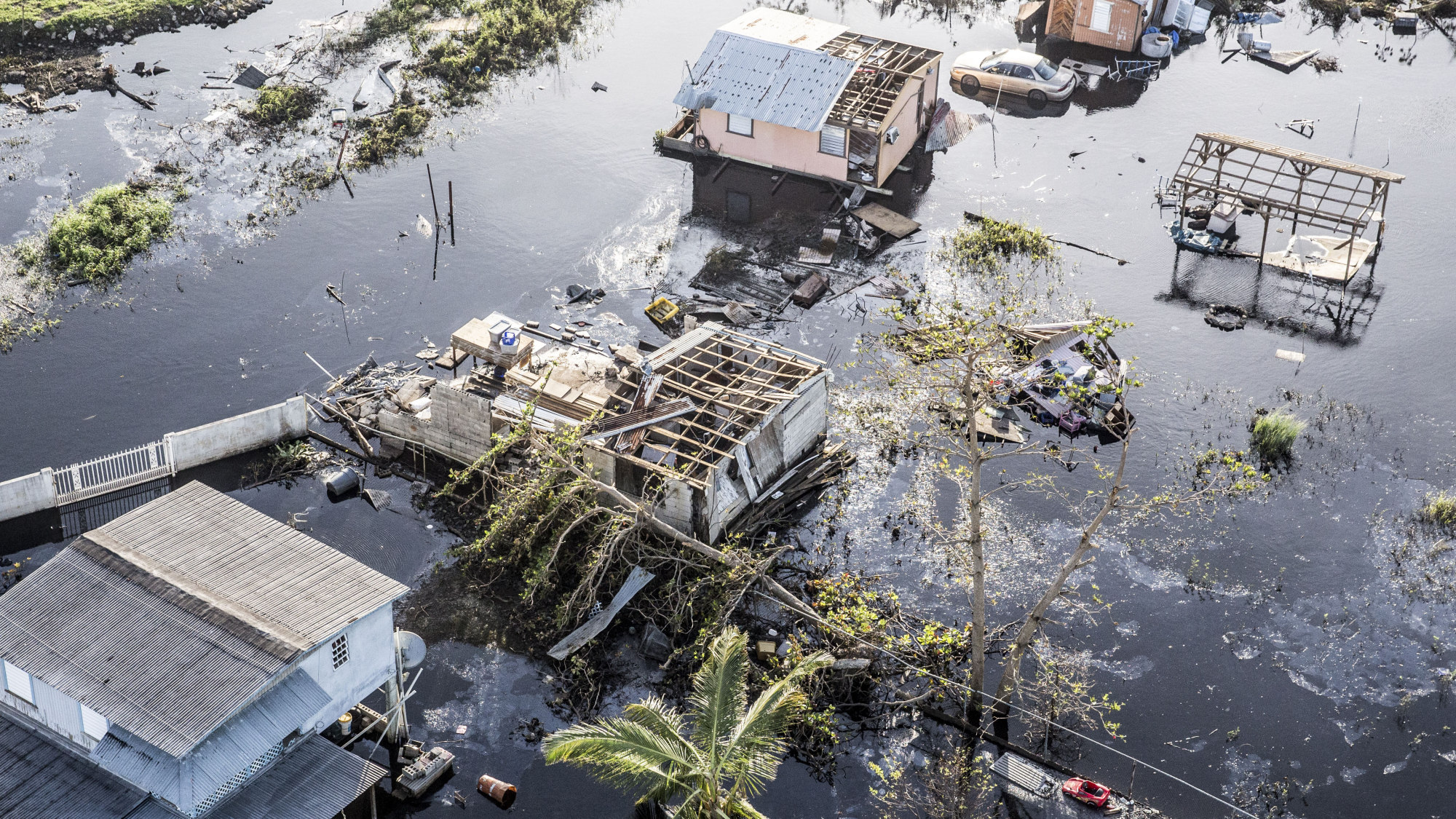 The catch is the price tag. By Rocky Mountain Institute's estimates, it would cost roughly $250 million to build about 90 megawatts of solar and storage across a chain of Caribbean islands. That's enough to power an estimated 15,000 U.S. homes. While it may be sufficient for the Turks and Caicos, about a million households live in storm-battered and debt-ridden Puerto Rico.
Sure, there's a lot of interest in small-scale power systems now, said Yayoi Sekine, an energy storage analyst for Bloomberg New Energy Finance. "But without state support or external funding, it's very difficult to actually see community microgrids flourish or have any investment at all."
Some funding efforts are under way. Earlier this month, the Energy Department said it was awarding as much as $50 million to its national laboratories to research technologies that would make the nation's power grids more resilient. And even before Irma and Maria came along, the Rocky Mountain Institute had the hopes of leveraging $300 million in financing for energy projects on islands by 2020.
'Completely Destroyed'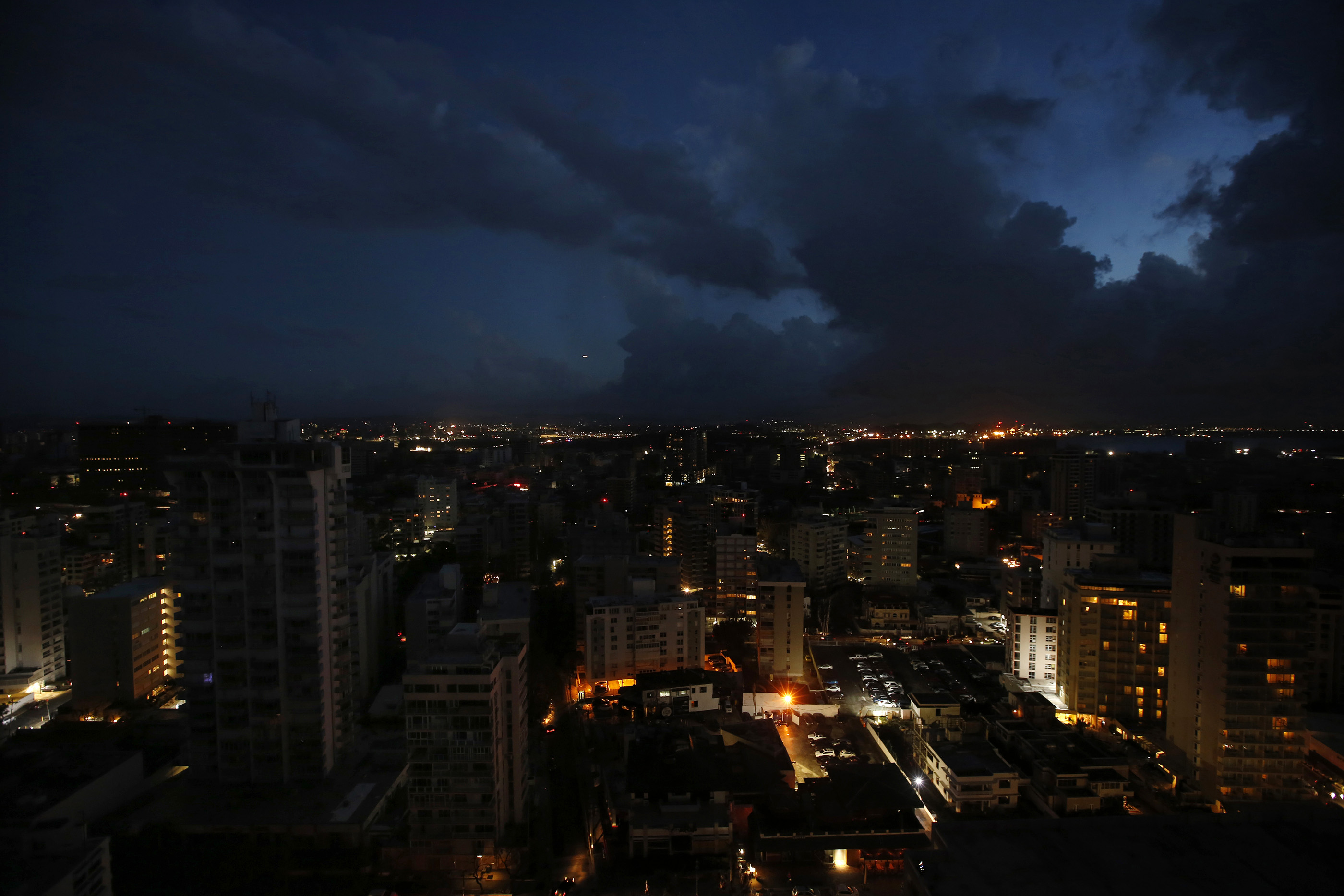 The islands' existing infrastructure has been "completely destroyed, so in terms of building back, we have a clear strategy to build back 100 percent renewable," Justin Locke, director of the institute's Islands Energy Program, said by phone.
Renewables alone won't solve the region's problem. Puerto Rico's rooftop solar owners can attest to that.
Sunnova Energy Corp., the U.S. territory's largest rooftop solar-power supplier, has no idea whether its 10,000 systems survived back-to-back hurricanes this month. And even if they did, the panels wouldn't be able to power customers' homes, John Berger, the company's chief executive officer, said in an interview Thursday.
That's because rooftop panels rely on the local power system to deliver electricity, even if the power is just going to the customer's house. And with Puerto Rico's energy infrastructure out of commission, possibly for months, Sunnova's panels aren't able to help.
"It was devastating," Berger said. "The distribution system was destroyed."
Stronger Panels
That's where batteries come in. Microgrid advocates say small systems that run on solar panels backed up by energy storage could help prevent widespread blackouts by steering dependence away from the antiquated, centralized systems islands now depend on.
The Islands Energy Program is working with 10 otherwise diesel-hungry Caribbean islands to develop energy plans, analyze the economics and identify the stakeholders to make projects market-ready. Someone still has to finance the initiatives, but since the hurricanes there's been interest in adding to relief efforts, Locke said.
Statia Utility Co. NV, the electricity and water provider for the Caribbean island of St. Eustatius, already generates about 23 percent of its power from a solar park primarily funded by the Dutch Ministry of Economic Affairs. The grid-tied installation had been hardened for Category 4 hurricane-strength winds, so it was unscathed by Irma and Maria, said Fred Cuvalay, the utility's chief executive officer.
Even Cuvalay acknowledged that solar panels aren't invincible. In aerial photos, Puerto Rico's solar panels showed damage. Wind turbines were snapped like twigs.
"Some of the islands were not as fortunate because their panels blew away," Cuvalay said by phone. "Those islands that lost panels shouldn't go back. They should be determined to construct it in a sturdy way."