Written by Anna Hirtenstein. This article first appeared in Bloomberg News.
A Swedish startup says its modular windmills can cut costs and help solve the logistical challenge of transporting giant masts to wind farms.
Modvion, a Gothenburg-based company backed by the Swedish Energy Agency, has designed a wooden tower for wind turbines that can be taken apart into smaller pieces and assembled on site. The company projects its towers will be 30 percent cheaper than conventional steel and concrete versions.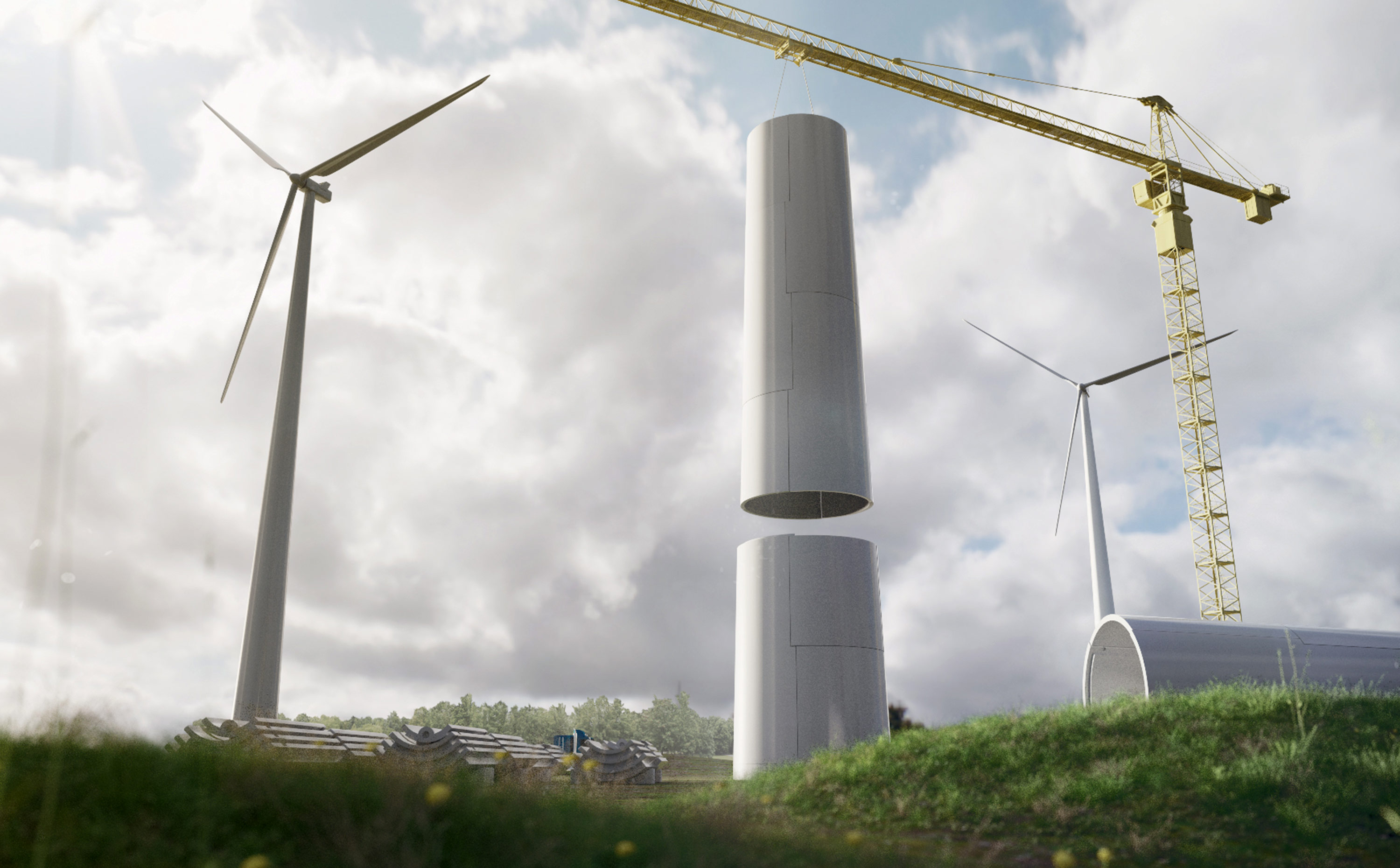 "It's made from glulam," said Mobvion managing director Otto Lundman, referring to the plywood product that pound-for-pound can be stronger than steel. "It's kind of like a natural carbon fiber."
The cost of wind energy has plummeted in recent years as countries have held renewable energy auctions rather than handing out feed-in tariffs, raising the pressure on developers to cut construction expenses. Towers make up about 12 percent of an onshore wind turbine's costs and around 7 percent for machines that generate offshore, according to data from Bloomberg New Energy Finance.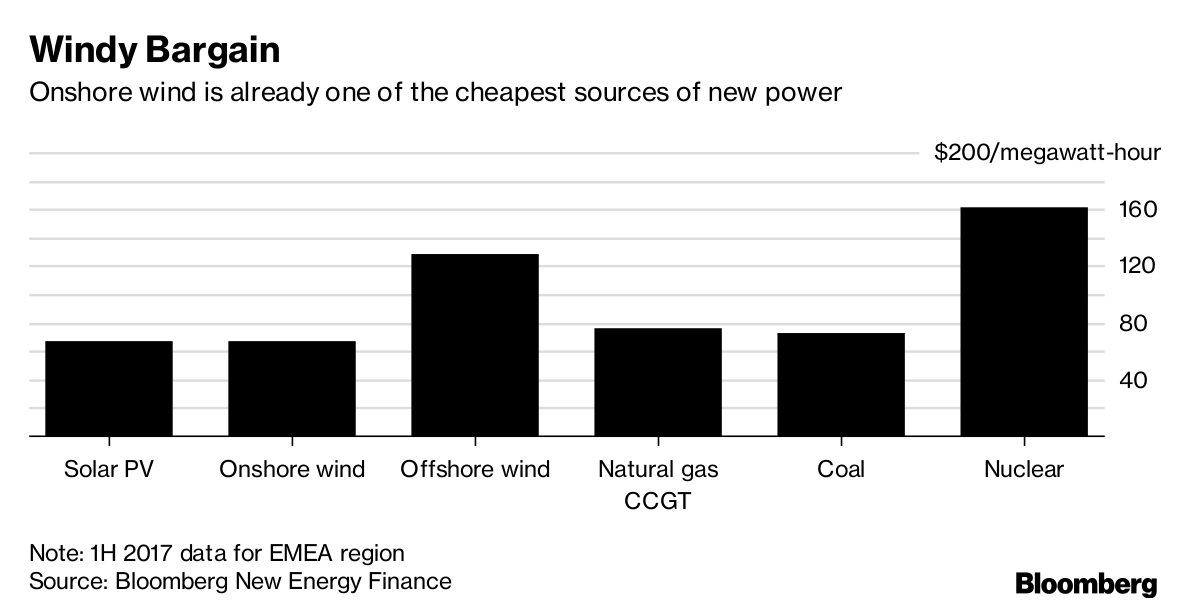 The modular approach taken by Modvion could also open wind energy in markets accessed over narrow roads with sharp curves, where the largest windmill masts and blades can't be transported.
Higher towers will enable "higher wind speeds and larger rotor blades, we can therefore increase the production of electricity,'' said Lundman. The Swedish company is working on a 30-meter (98-foot) prototype that it expects to be finished in the spring of 2019. After that, it plans to build a 150-meter tower by 2020.
The startup recently received 4.6 million kronor ($560,853) from the Swedish Energy Agency and has raised 1.7 million euros ($2 million) in total, according to Lundman. They are in the midst of raising another 2 million euros and are working with a utility in Sweden.