Tesla Inc. is overvalued, according to a climate fund that has beaten 97 percent of its peers.
"We don't see upside," Thomas Sorensen, who manages the Nordea Global Climate and Environmental Fund, said by phone on Thursday. "What's needed in cash flow generation to get to the current valuation — we don't see that happening."
With more and more climate-friendly products and services coming to market, investors are having a hard time valuing new technology. Tesla's 60 percent share rise so far this year is testament to investor enthusiasm even as it reported losses in both the first and second quarter. But the turmoil created by the electric car's rise that roiled traditional carmakers now means greater risk for all manufacturers.
"It's going to be a race to the bottom for the whole industry," he said. "In this big transition period, it's very tough to point out the winners and the overall profitability of the sector. The risks are too high."
Read more on Tesla's Model 3 setback here
Nordea's 332 million-euro ($390 million) fund, which had previously owned Tesla, now chooses to back suppliers, such as German chipmaker Infineon Technologies AG. And with a proprietary universe of 1,200 companies with a total market capitalization of over 5 trillion euro, the Copenhagen-based fund doesn't feel it needs to stick to the big names.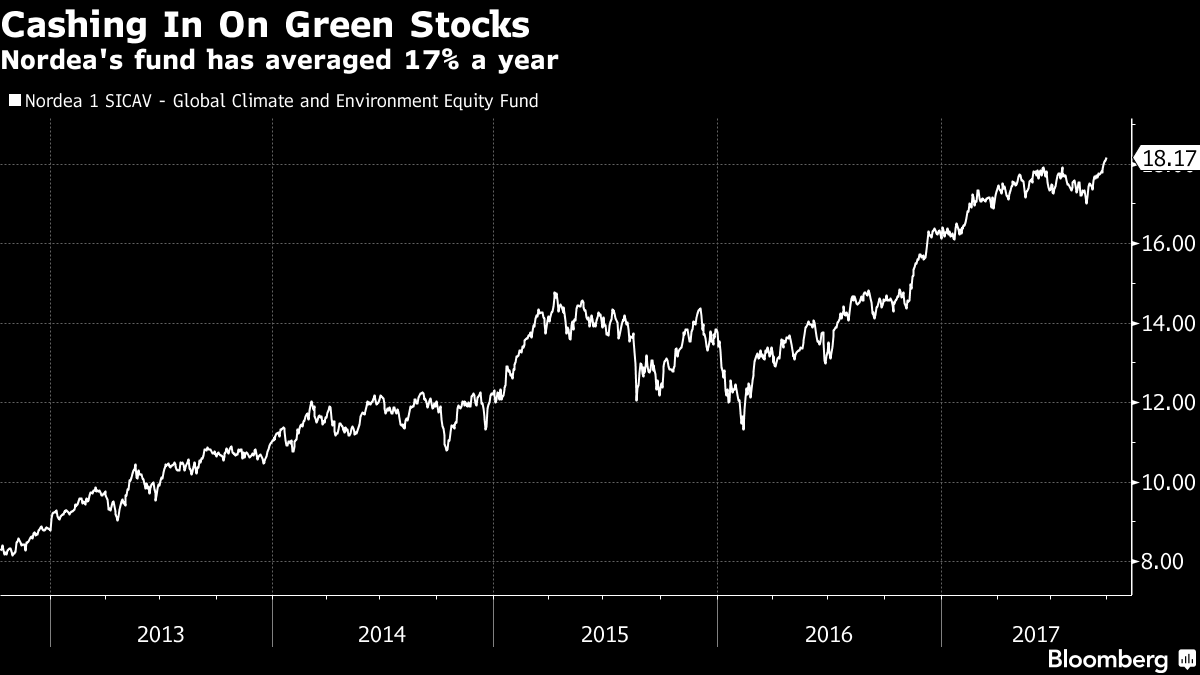 "It's not a niche anymore," he said. "It's very broad-based. Many of these solutions have now reached the famous inflection point where the adoption starts to accelerate."
Sorensen and his partner Henning Padberg use fundamental bottom-up analysis to pick companies that deliver products and services that target the climate change. But they also monitor stock and portfolio risk to try and safeguard performance. The fund, which started in 2008, has returned an average 17 percent a year over the past five years. That's better than 97 percent of its peers, according to data compiled by Bloomberg.
While its biggest holdings are National Grid Plc, Ecolab Inc. and Johnson Controls International Plc, the fund has a bias toward smaller companies, such as Ansys Inc. and kitchen appliance maker Rational AG.
"It's those mid-cap companies with a unique solution, unique product that can be taken global," he said. "That's our sweet spot. That's where we've made the most money in the past."
Consumers that seek out products that have a positive impact on the environment and climate are starting to get "critical mass" in some markets, according to Sorensen. The fund's latest investments in Symrise AG and Kerry Group Plc try to capture that trend for green consumerism, he said.
Watch Next: Chanos Says Tesla Is 'Structurally Unprofitable'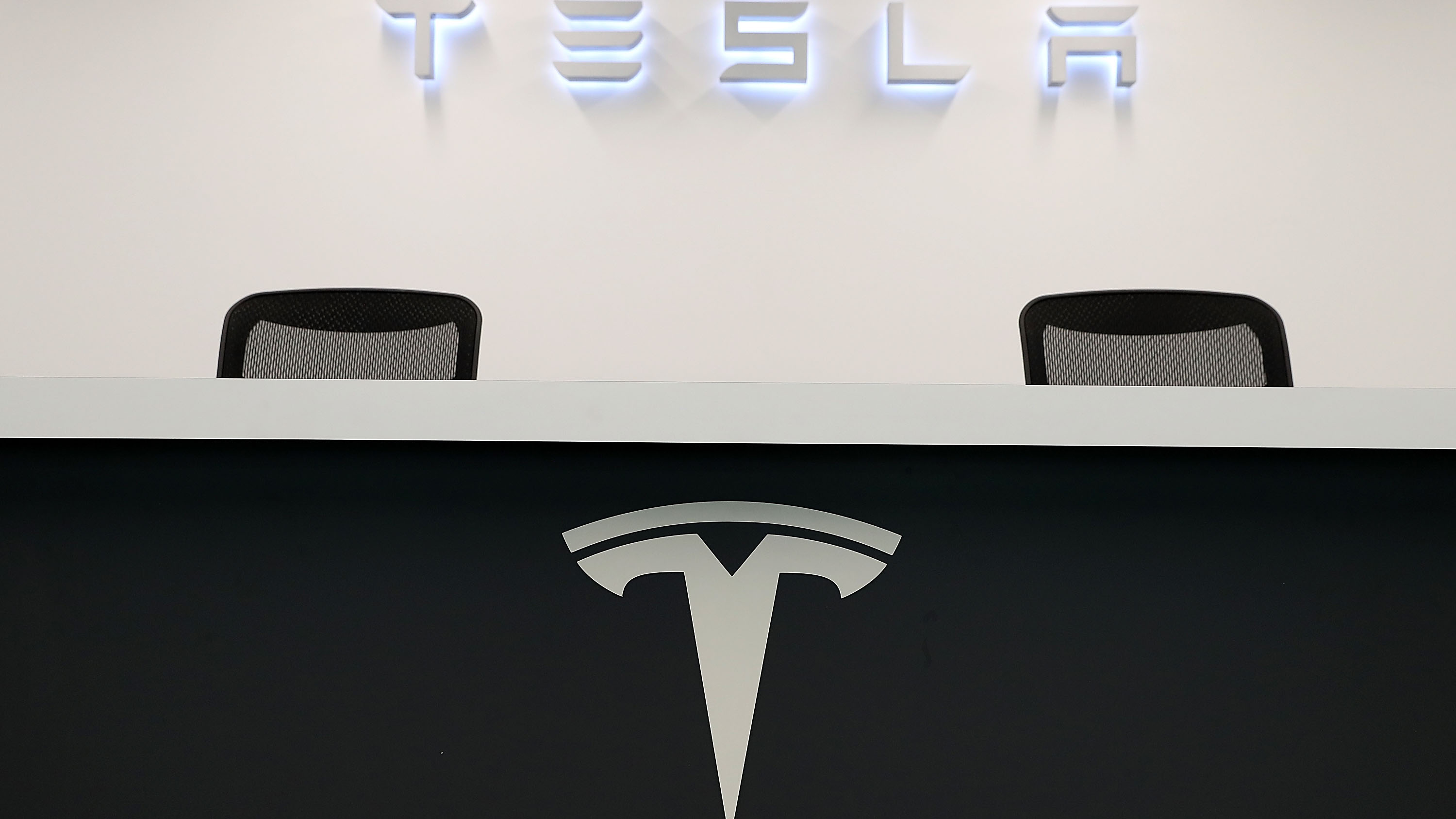 "It's everywhere, affecting all areas of society and most value chains," he said. "We find interesting solutions that are still underestimated in companies' cash flow. The economic incentive argument is very important. Environmental incentive goes hand in hand with economic incentive. These two combined are powerful."