Tesla Inc. is trying to make it easier for city dwellers without plugs at home or at work to own its electric cars, targeting city centers with the expansion of its supercharger network.
The first of Tesla's new urban stations to open for charging Monday will be a 10-stall location in Chicago and an eight-stall site in Boston, according to a company blog post. The chargers will deliver less power than those located along highways or at longer-distance destinations like hotels and resorts, meaning drivers will wait 45 to 50 minutes to replenish their battery.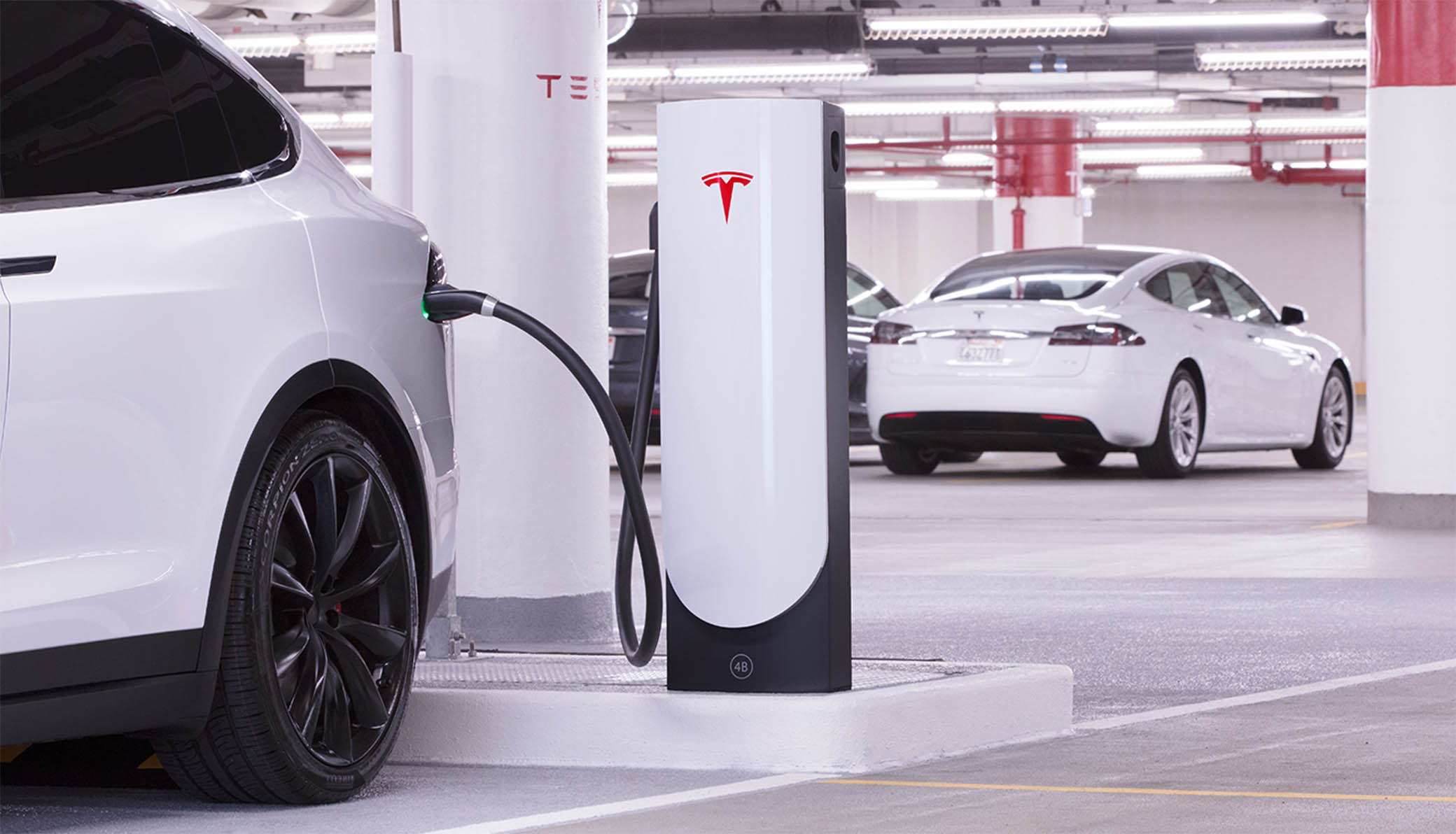 In expanding its supercharger network, Tesla is paving the way for the arrival of its Model 3, its cheapest car yet. Reservation holders of the sedan, which starts at $35,000, skew younger and more urban, global sales chief Jon McNeill said last year. Chief Executive Officer Elon Musk is counting on more mass-market demand to support his ambitious plans for sales growth, with the goal being to produce to half a million vehicles in 2018, compared with almost 84,000 last year.
"Supercharger stations in urban areas will be installed in convenient locations, including supermarkets, shopping centers and downtown districts, so it's easy for customers to charge their car in the time it takes to grocery shop or run errands," Tesla said in the blog post. "They also have the same pricing as our existing superchargers, which is far cheaper than the cost of gasoline."
Charging to Charge
After initially offering supercharger access as a free perk, Palo Alto, California-based Tesla began charging a fee to any customer who purchased a car after Jan. 15 and exceeds a yearly limit of 400 kilowatt hours, or about 1,000 miles. Pricing varies from state to state; a cross country trip from Los Angeles to New York would cost about $120.
Tesla's existing superchargers can deliver about 170 miles of range in 30 minutes. The urban superchargers will be designed to take up less space than those located near highways and other well-frequented driving routes.
As of the end of June, Tesla had 884 supercharger locations worldwide worth $236.3 million, according to a second-quarter earnings statement. The company said it planned to continue investing in its global network "for the foreseeable future" and for this to account for "a minimal portion of total capital spending."
Tesla has forecast about $2 billion in capital expenditures in the second half of this year after spending $1.5 billion in the first half.