Elon Musk pulled off a Steve Jobs-ian "one more thing" surprise at the unveiling of Tesla Inc.'s Semi model, rolling a new Roadster sports car out of the back of a big rig on stage.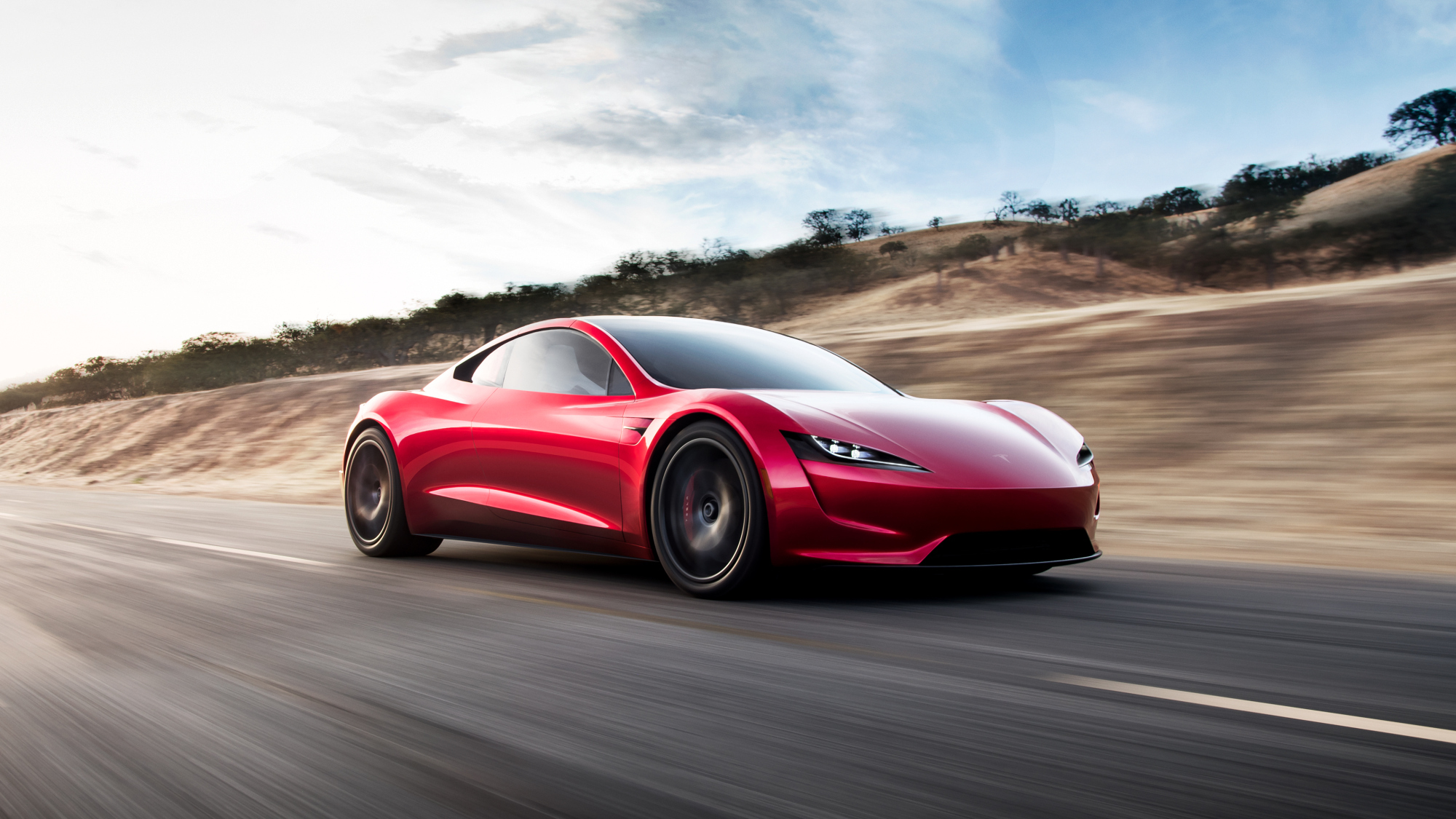 The Semi truck going into production in 2019 will boast 500 miles of range, a battery and motors that will last 1 million miles and cheaper total operating costs than diesel models, Tesla's chief executive officer said. The Roadster, available a year later, will be the fastest production car ever made, he said.
"The point of doing this is to just give a hardcore smack-down to gasoline cars," Musk told the crowd gathered at Tesla's design studio near Los Angeles, touting the Roadster's 1.9-second 0-60 miles per hour time and 620 miles of range. "Driving a gasoline sports car is going to feel like a steam engine with a side of quiche."
It was crucial for Musk to wow watchers of the Semi event. Tesla has stumbled out of the gate with the Model 3 sedan, the first car it's trying to mass produce and sell to more mainstream consumers. With battery bottlenecks undercutting output, the CEO and master pitchman was seeking to regenerate hype about future products capable of hauling in more revenue.
"Elon's showmanship remains intact, even as his customers' patience for Model 3 delivery wanes," Karl Brauer, executive publisher of Kelley Blue Book and Autotrader, wrote in an email. "The specs on the new semi truck and sports car would put both vehicles at the top of their segments, assuming they can be produced and sold as part of a sustainable business plan. So far that final element has eluded Tesla."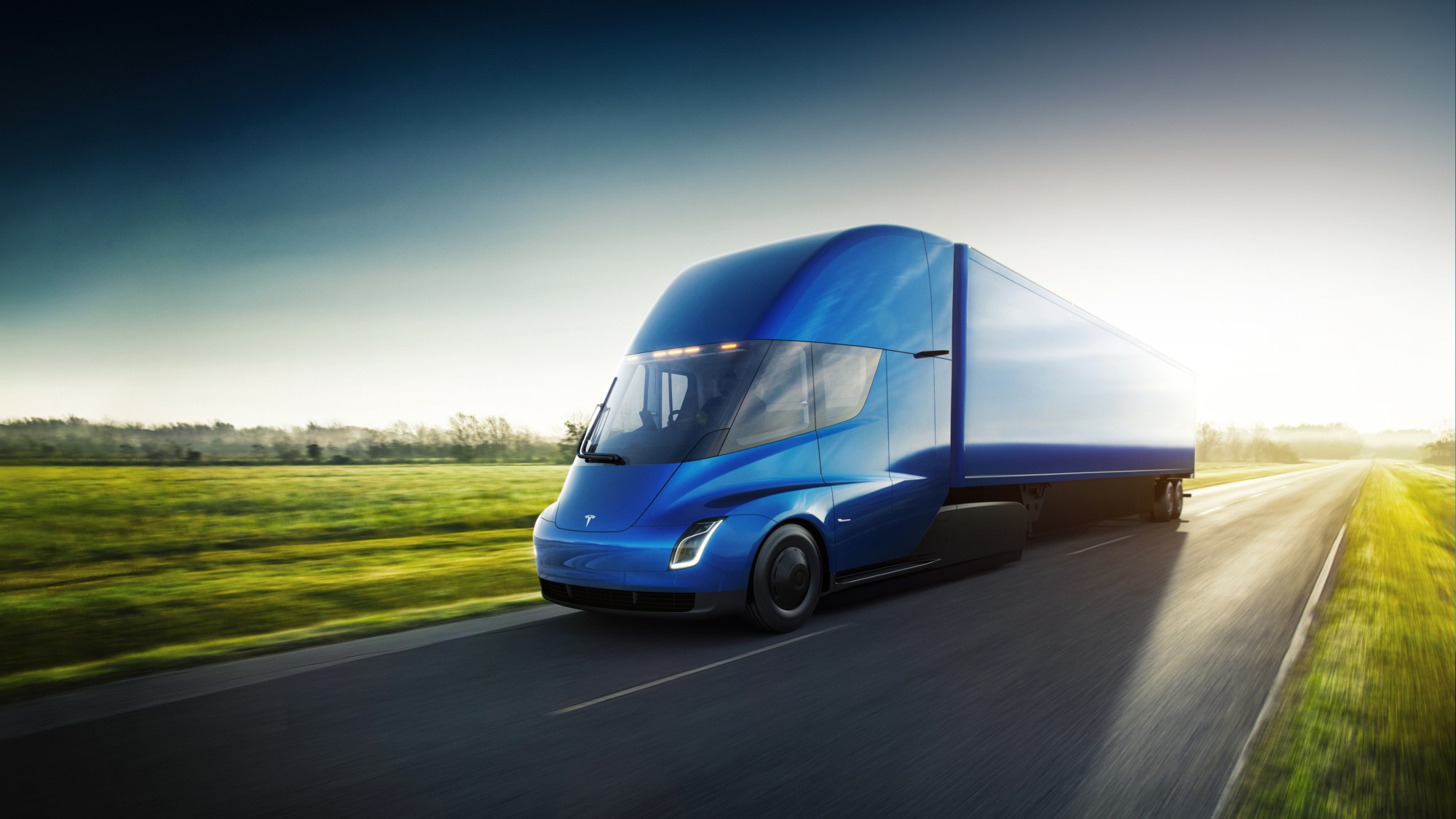 The truck is vital to Musk's mission to electrify all the major forms of "terrestrial transport." While battery-powered passenger cars generate much more buzz, electrifying big rigs would make a material difference in cleaning up the transportation sector.
The urgency to shift from emissions-spewing diesel engines is particularly acute in California, where the ports of Los Angeles and Long Beach plan to phase them out in favor of natural gas or zero-emission powertrains. Adding autonomous features like Autopilot — an enhanced version of which will be offered as standard on the Semi — may also help operators save on labor costs and spur major upheaval to the commercial trucking industry.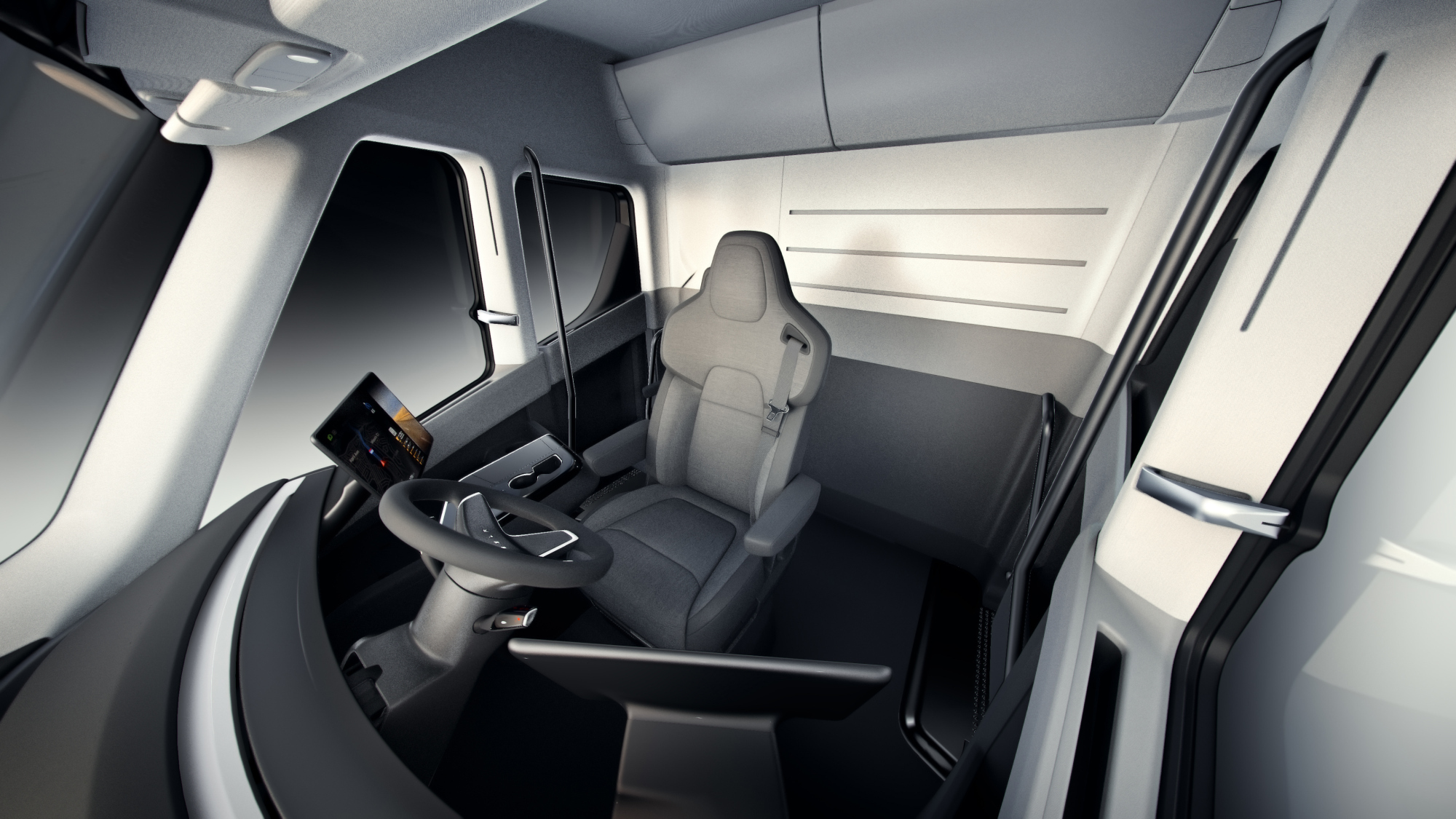 Tesla's target market for the Semi is both fleet operators and independent owner operators. The company will be its own first customer, using the truck to transport parts from its battery gigafactory in Nevada to its auto assembly plant in California.
The Semi boasts what Musk called a "thermonuclear explosion-proof" windshield that won't shatter. The cab features a centered seat flanked by two 15-inch screens for navigation and blind-spot monitoring. And the truck integrates several components of the Model 3, including the screens, motors and door handles.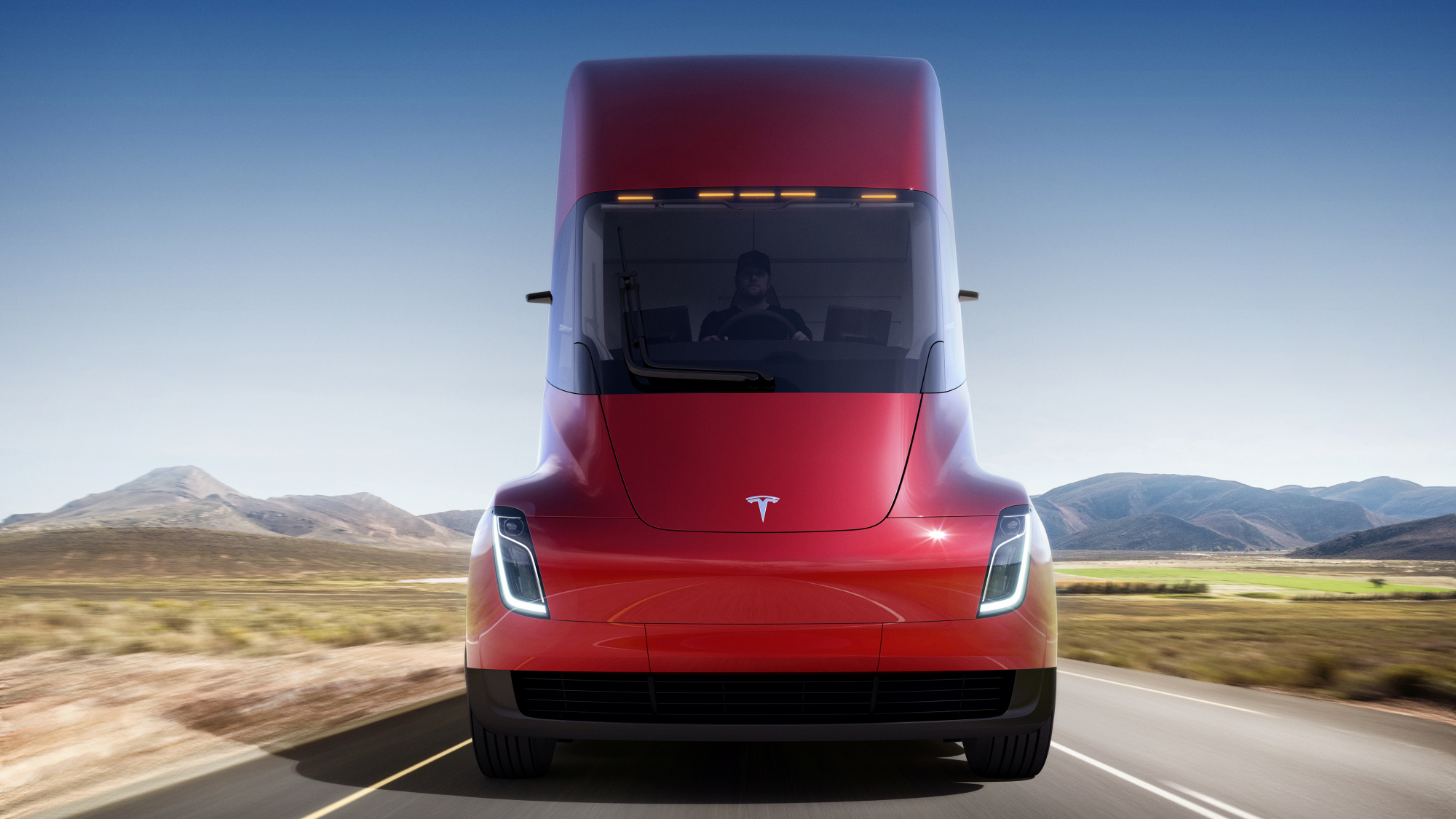 Tesla is far from alone in trying to electrify semi trucks. Mercedes-Benz maker Daimler AG has shown several battery-powered prototypes this year. Paccar Inc. is working on electric, hybrid, hydrogen fuel cell and natural gas-powered models, Chief Executive Officer Ron Armstrong said in April, though he cautioned it'll be about 10 years before electric trucks pose a credible threat.
Volvo AB has been testing a hybrid concept truck for long-haul applications, while Navistar International Corp. and Volkswagen AG's truck division have said they'll jointly develop a battery-powered medium-duty truck for as soon as 2019.
"It is a highly competitive market among established truck manufacturers," Consumer Edge Research analyst James Albertine wrote in a report Thursday. While many — if not all — are working on their own electric trucks, Tesla's competitive edge lies in its battery-manufacturing and autonomous-software capabilities, he said.