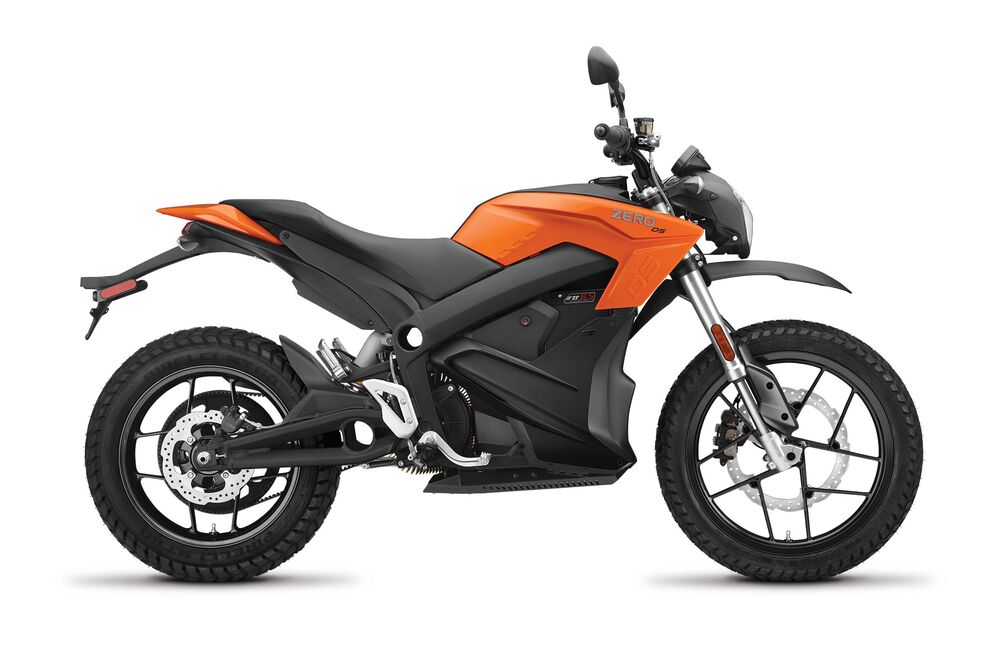 For 10 years, California-based Zero Motorcycles Inc. has been carefully breaking into the broader bike market, offering power­ful emission-­free motorcycles. Its newest bike, the Zero DS ZF6.5, is the two-wheel equivalent of the much ­anticipated Tesla Model 3: cute, reasonably priced, and superb for day-to-day use.
This is key, because even though consumers like to believe they're altruistic, they're in fact not. They say they'd buy an electric vehicle (if they could afford it), but studies show they'll resist anything inconvenient. Who wants to worry about driving miles out of the way—and sitting and waiting—to recharge?
The DS 6.5 offers 74 city miles on one charge, usually more than enough for a day's use. It's easily topped off; you can plug it into your garage wall like a power saw (or even a lamp), and it will be fully charged from zero in four hours. A supercharger reduces that to 90 minutes.
For me—always on the move in a massive city—the DS 6.5 is a perfect fit. It has enough power to blaze past cars on the highway but is quiet enough to allow a polite person to feel a glimmer of pride, rather than horror, when riding through a peaceful neighborhood. And it is silent. Be alert when weaving through traffic.
The DS stands for "dual sport," which means the bike was developed for a variety of terrain, including dirt, mud, rocks, and pockmarked asphalt. It handles these admirably, thanks to an adjustable Showa Corp. suspension and a stiff aluminum body with a low center of gravity.
Like the Model 3, the DS 6.5 has a clutchless drive, which produces 19 percent more torque than previous Zero DS models, plus an 11 percent increase in power. This means it can accelerate incredibly quickly and smoothly—no gears—and hang on through turns with a startling alacrity. The fat, knobby Pirelli tires help. Top speed is just under 100 mph.
As far as convenience, the bike comes with a fair amount of storage space; credit the newly compact 34-horsepower motor that helped shave 96 pounds from the previous year's model to get the bike down to a trim 317 pounds. Now there are two locking and water-resistant compartments at the center of the bike. They're big enough to carry a phone, wallet, and water bottle but not, unfortunately, a laptop.
At $10,995, the DS 6.5 is among the most affordable electric motorcycles available: Lightning Motors Corp. sells a futuristic LS-218 for $39,000; Victory Motorcycles offers its insectlike Empulse TT for $20,000; and Energica has the $35,000 EGO. They're all closer to hyperbikes, however—special occasion investments. BMW AG and Harley-Davidson Inc. have experimented with electric concepts, too, though these have yet to come to fruition.
Thank goodness price doesn't preclude style. The DS 6.5 has a single headlight, high-set handlebars, a "tank" in a classic teardrop shape, and fenders elevated high over the tires. It looks futuristic, but people won't immediately guess it's electric. Jump on, and you're atop the love child of a familiar Ducati and a relaxed Vespa. Ride it around town, and you may not want anything else.