By Mark Chediak
Three hurricanes are now churning in the Atlantic as the storm season is proving to be an active one.
Jose and Katia joined Irma as hurricanes on Wednesday, according to the National Hurricane Center. The last time there were three active in the Atlantic was seven years ago, according to a twitter post by Philip Klotzbach, a meteorologist at Colorado State University.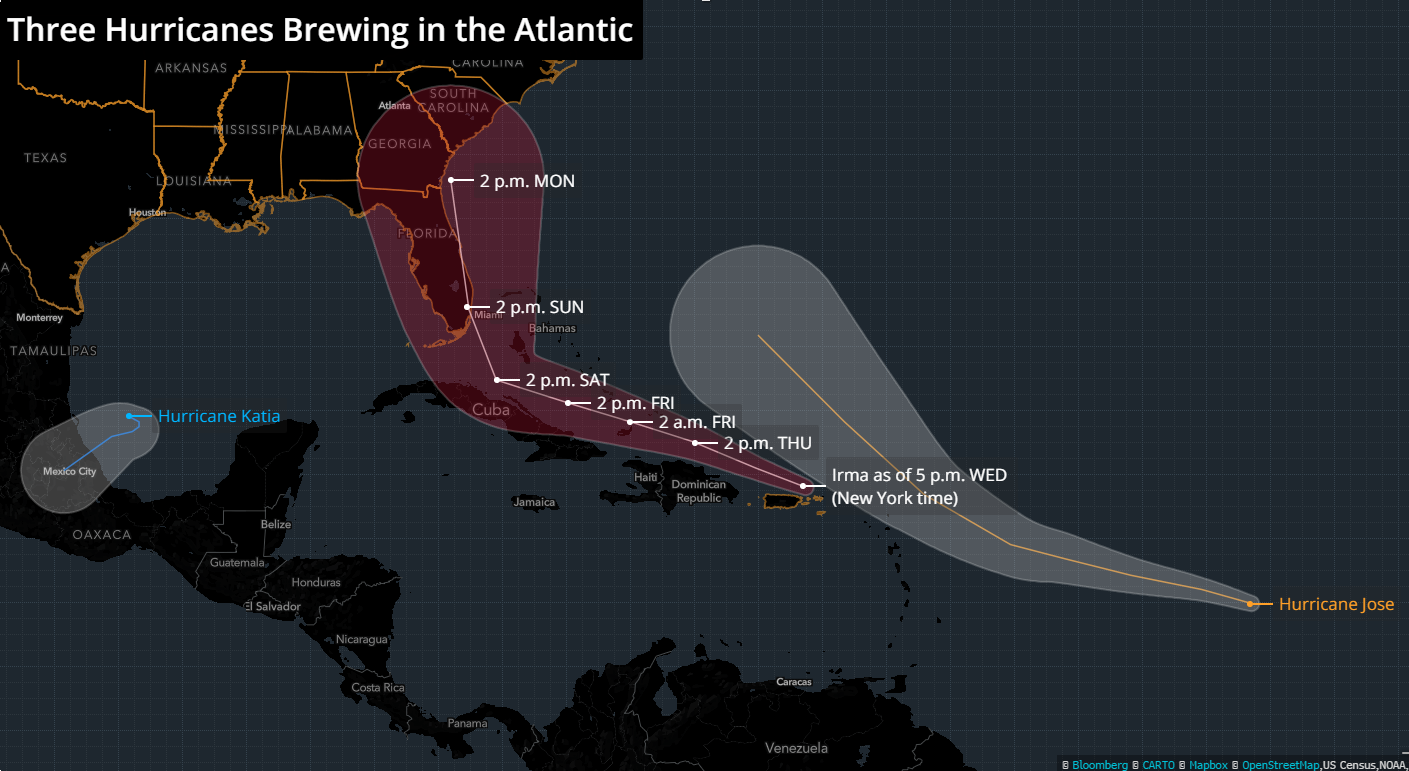 Katia is looming off the coastline of Mexico as a Category 1 storm. Jose is in the middle of the Atlantic and isn't forecast to be a threat to the U.S. mainland. And Category 5 Irma is forecast to hit South Florida on Sunday.