By Angelina Rascouet
When Total SA warned last month it was ready for acquisitions, U.S. shale assets weren't at the top of its shopping list.
On Monday, the French energy giant agreed to buy the oil and gas unit of A.P. Moller-Maersk A/S, its biggest purchase since 1999. The $7.45 billion deal, including debt, reinforces Total's footprint in conventional oil and gas assets in Europe and Africa. U.S. shale — whose development over the past decade has upended the balance in the oil market — won't be part of the portfolio.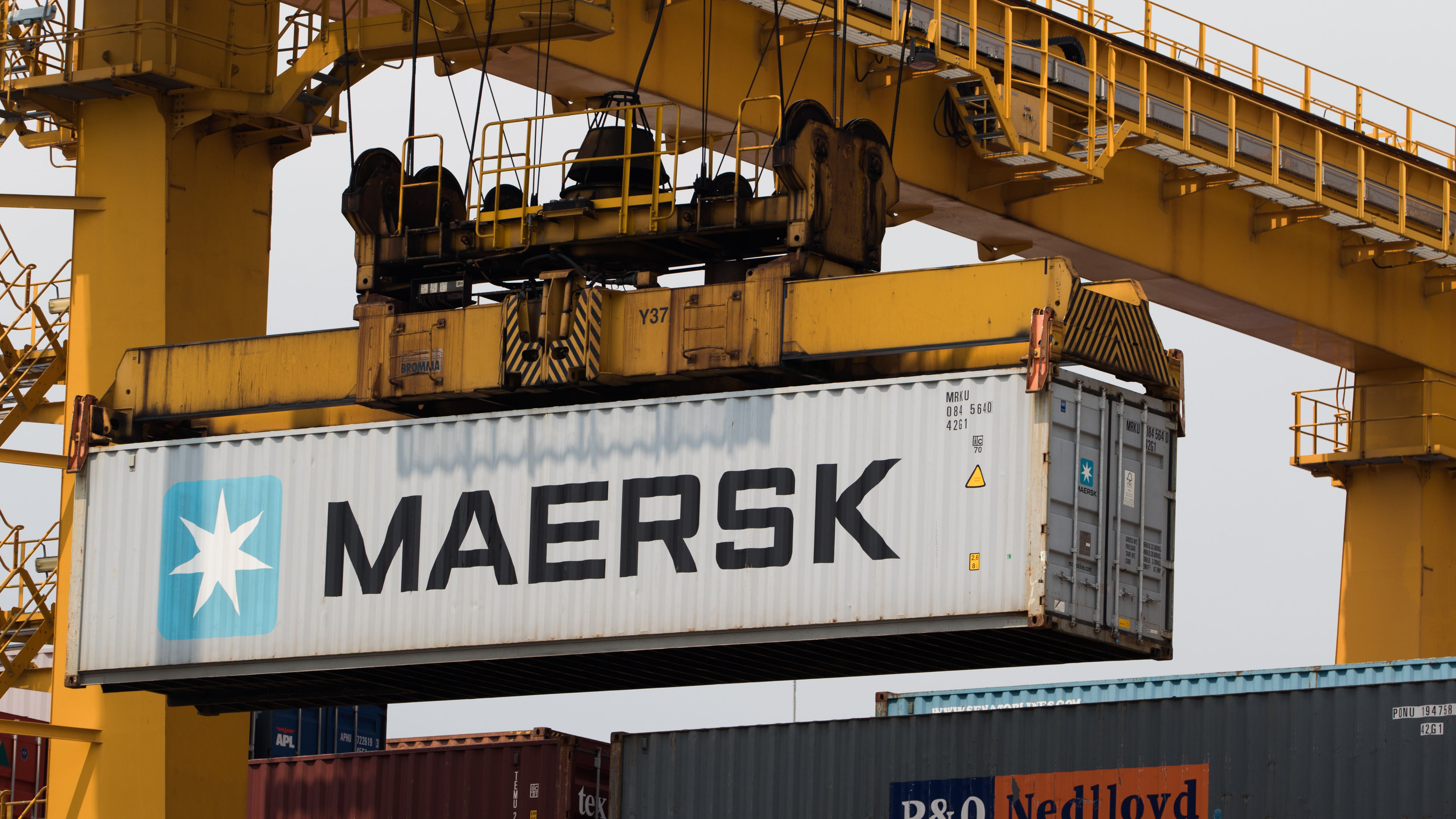 Chief Executive Officer Patrick Pouyanne said shale assets were "quite expensive" and that Total wasn't the best company to develop them. The deal puts a value of about $50 to $55 a barrel on Maersk, while U.S. shale is closer to $80, he said. Benchmark Brent crude traded at $51.67 a barrel as of 4:03 p.m. London time.
U.S. shale tends to have "higher asset prices," Brendan Warn, head of international oil and gas equity research at BMO Capital Markets, said by phone. "It's not Total's core competency. They've tended to be contrarian almost and focus on offshore, conventional" and longer-cycle projects.
The transaction will add about 1 billion barrels of oil equivalent to Total's reserves, with more than 80 percent of those in the North Sea, spanning Norway, Denmark and the U.K.
Consolidation Deal
"The deal is really about consolidation in the North Sea," Valentina Kretzschmar, a corporate director at energy consultancy Wood Mackenzie Ltd., said by phone.
Total is present in the U.K. North Sea through Laggan-Tormore, which started producing last year, as well as in the Elgin-Franklin project.
With the Maersk deal, the major will add an operating stake in Culzean, another U.K. North Sea project that's expected to meet 5 percent of total U.K. gas demand. Total will also get an 8.44 percent stake in the giant Johan Sverdrup oil field off Norway, which is scheduled to start pumping in late 2019.
"They are buying the highest quality asset offshore-wise in the world which is Johan Sverdrup," Havar Blakset, partner at consultancy Rystad Energy AS, said by phone. "This deal makes sense."
The acquisition will yield cost synergies, particularly in the North Sea, of more than $400 million a year, Total said.
The assets acquired will add 160,000 barrels of oil equivalent to Total's production next year, climbing to 200,000 barrels early next decade. The company's oil and gas production will immediately increase by 6 percent, according to Wood Mackenzie.
Shale Gap
The decision to buy an explorer and producer whose assets are more than two-thirds oil is "surprising" since Total expects gas to make up the biggest share of its portfolio by 2035, Kretzschmar said.
While Total is exposed to U.S. shale gas via its Barnett assets in North Texas and the Utica assets in Ohio it bought for $2.3 billion in 2012, it has the smallest presence in the shale patch among European majors, she said.
Price has so far been a deterrent to further expansion.
"You have to put $80 dollar-a-barrel assumption in the model and I'm not ready at all to acquire assets at $80 dollar per barrel," Pouyanne told analysts on a conference call Monday."It will make some of the owners of the resources very happy; I'm not sure it would make shareholders very happy."
Still, that won't necessarily stop the French company from continuing to hunt for assets.
"U.S. shale is a gap in Total's portfolio and we think that Total will still be looking for opportunities," Kretzschmar said. "The price is going to be the key determinant."