Kevin Buckland
Toyota Motor Corp. President Akio Toyoda says hybrid technology will remain central to the company's strategy even as a rising wave of governments and automakers get behind plug-in electric vehicles.
Asia's biggest car manufacturer will continue to offer a wide range of powertrain options, and customers will ultimately decide which technology is successful, Toyoda told reporters in Tokyo Tuesday. He said the Toyota City-based company would make a realistic decision on its product lineup as it watches market trends evolve.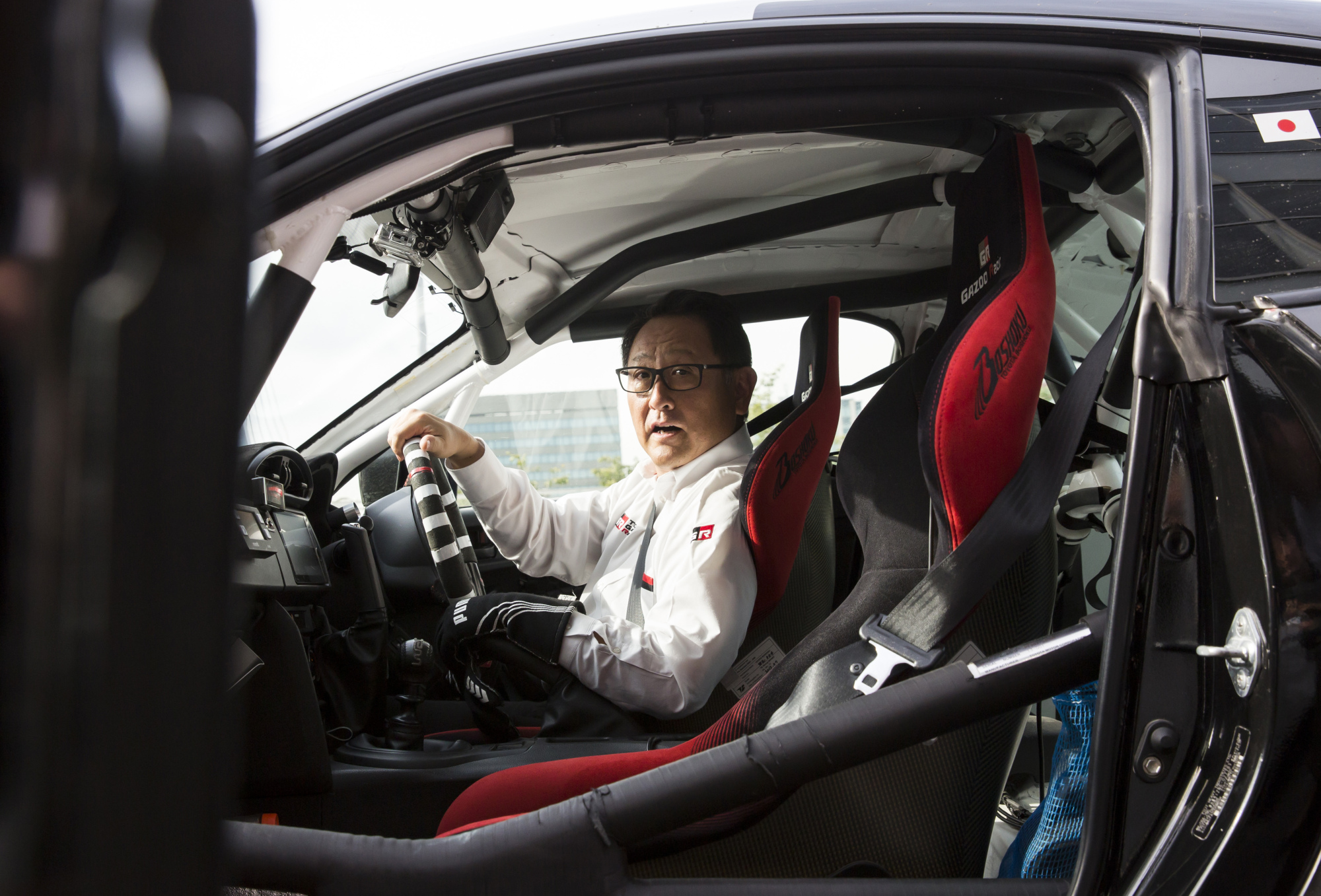 "With hybrid technology at the center, Toyota will offer fuel-cell vehicles, plug-in hybrids, gasoline cars, and — although we're a little bit late — electric vehicles," Toyoda said. "We're not thinking about deciding that now it must be EVs, and we'll only do EVs."
From domestic rivals like Honda Motor Co. and Nissan Motor Co. to overseas competitors like Volkswagen AG, Daimler AG and Ford Motor Co. have recently announced plans to increase their electric offerings. Honda says every new model for Europe will have electrified technology, while VW said it will build electric versions of all 300 models in the 12-brand group's lineup. Ford plans to introduce 13 new electrified vehicles in the next five years.
China, the world's largest auto market, is the latest to eye setting a target for phasing out fossil fuel-powered vehicles, following targets in countries including India, the U.K. and France. However, analysts including car-research company Edmunds have voiced concern that the EV market could collapse without the government incentives that were crucial in nurturing it.
Toyota has accelerated a push to develop an all-electric passenger car since the end of last year, with Toyoda directly overseeing the project. The automaker is also rushing to develop an all solid-state battery by early next decade which would provide a longer driving range and faster charging times than the current generation of lithium-ion automotive batteries.