Warburg Pincus, the New York-based private equity firm, invested $100 million in India's largest rooftop solar developer CleanMax Solar, the company said in a statement.
CleanMax, which has about a quarter of the South Asian nation's market for rooftop solar systems, will use the private equity investment to fund growth opportunities outside India and to improve product offerings, Kuldeep Jain, managing director of the renewable energy firm, said in the emailed statement. Warburg, which oversees more than $44 billion in private equity assets globally, did not disclose the stake it will hold after the investment.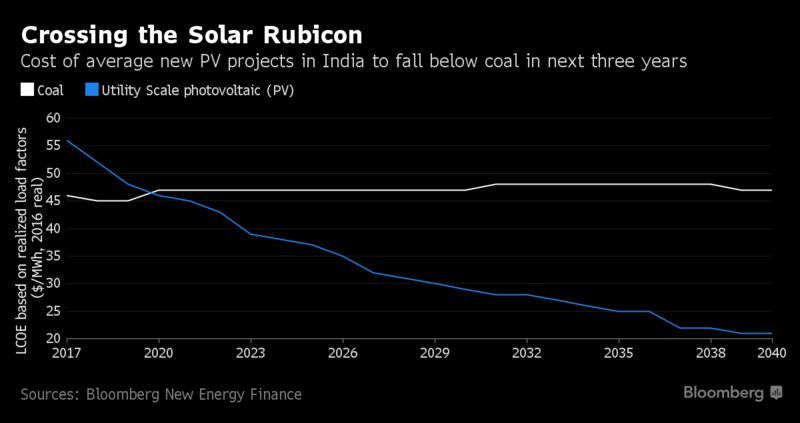 Prime Minister Narendra Modi is working to make renewables a major energy source with a solar energy target of 100 gigawatts by 2022, second only to China, enticing overseas investment. Under the Paris Agreement signed by more than 190 countries, India has promised to boost the amount of power coming from sources other than fossil fuels to 40 percent from about 30 percent.
Six-year-old CleanMax has a combined on-site capacity of 100 megawatt, which could go up to 250 megawatt in the year to March 31, according to the statement. India's installed rooftop solar capacity exceeded 1 gigawatt, solar researcher Bridge reported in October. Rooftop solar costs have fallen 12 percent annually in the last four years.