Written by Jess Shankleman. This article first appeared in Bloomberg News. 
Royal Dutch Shell Plc opened its first rapid charging point for electric cars at gasoline stations in the U.K., the latest sign that oil majors are waking up to the disruption plug-in vehicles could have on their industry.
The new Shell Recharge service is available at three sites in London, Surrey and Derby. It will expand to seven other locations in London and Reading by the end of the year, according to an emailed statement.
Britain has more than 8,000 retail stations, and those are closing at a rate of about 100 per year and and may number 6,000 by 2035 as electric cars spread, according to analysis by the oil-industry researcher Wood Mackenzie. In a race to lead the world in battery powered cars, the U.K. has also said it may require motorway service areas and large gasoline stations to install electric vehicle recharging points. It's also said it will ban the sale of new vehicles that take diesel fuel by 2040.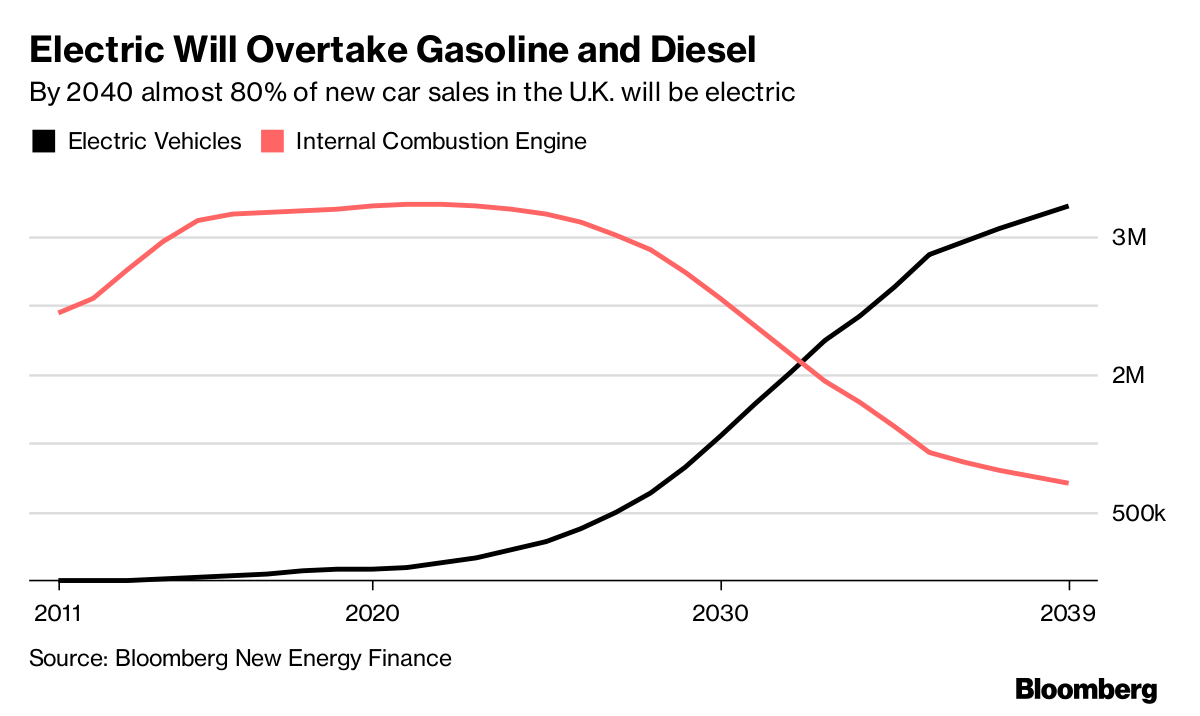 Electric vehicles probably will grow in popularity in the second half of the next decade due to plunging battery prices, according to a report from Bloomberg New Energy Finance. The analysts see the proportion of fully electric cars sold in the U.K. rising to one in 12 by 2030, from one in 200 today.
"With sales of diesel cars declining, it's vital to have charging points for electric vehicles in service stations, car parks and on our streets," said Shirley Rodrigues, London's deputy mayor of environment and energy, according to the statement.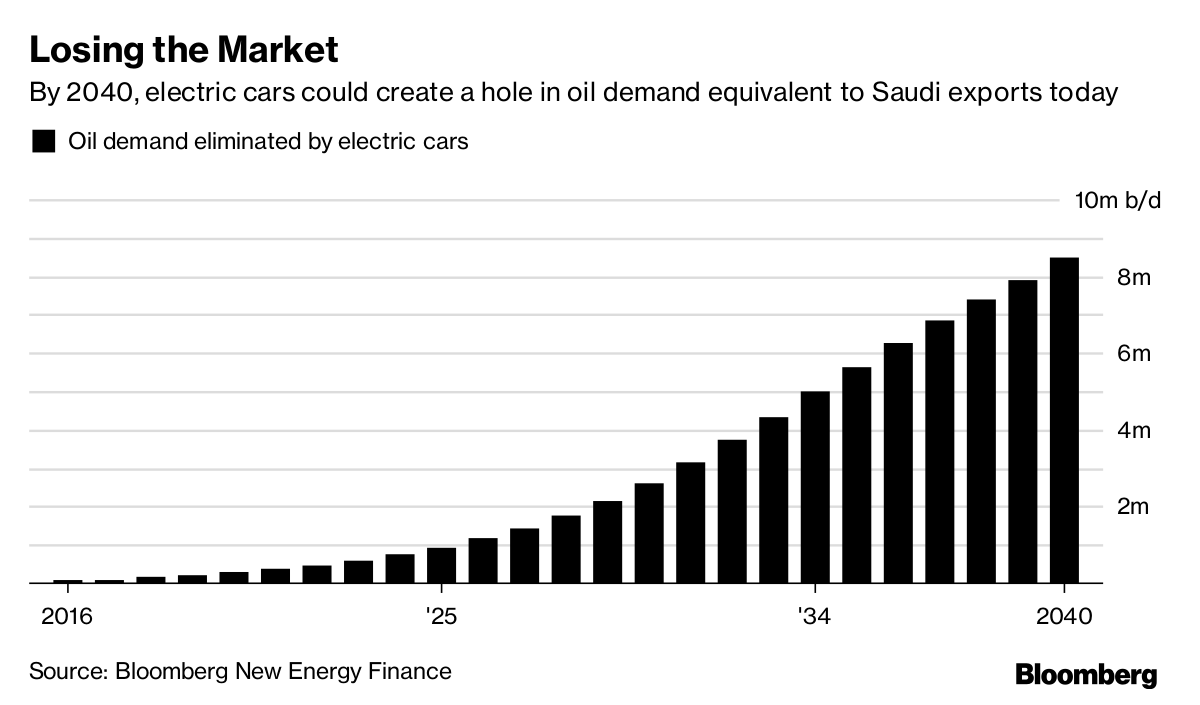 The oil industry is going through a critical phase in its history as the dominance of gasoline and diesel is challenged by the need for cleaner energy. The shift to electric cars could displace about 8 million barrels a day of oil demand by 2040, almost as much as the 10 million barrels a day Saudi Arabia exports today, according to BNEF.
Shell partnered with charging infrastructure provider Allego to launch the service, according to the statement. Last week, the oil company bought NewMotion, one of Europe's largest electric-vehicle charging providers. Shell wants 20 percent of profit margins from fuel sold in its retail forecourts to come from vehicles that don't burn diesel or gasoline by 2025, John Abbott, the company's top executive of its downstream business, said last month.